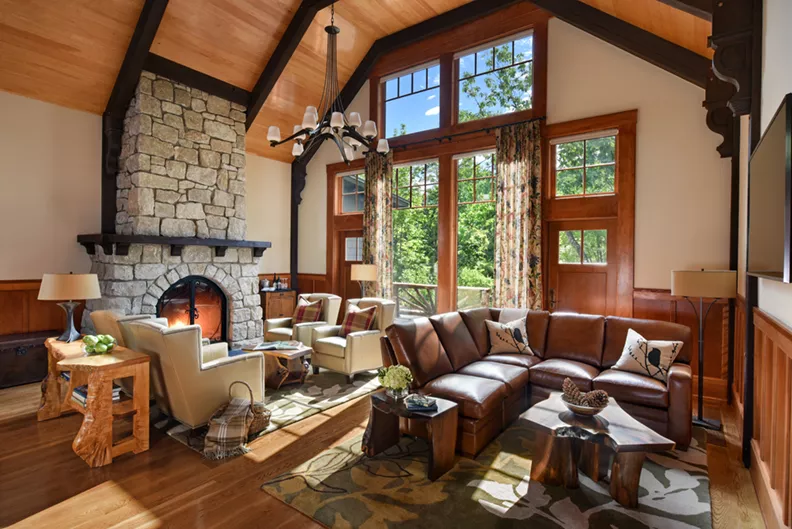 The Grove Lodge, at Mohonk Mountain House, designed by AJA Architecture and Planning
The Hudson Valley has piled up rave reviews from national and international travel publications in recent years, and New York architect Andrew J. Allison is still not entirely sure the public fully appreciates just how unique this place really is. He's even written a white paper on the distinctiveness and beauty of the region.
"Both the natural environment and the built environment have a rich visual variety that you find almost nowhere else," he says. "The cultural environment is equally rich, and the experiential—you can literally hike a Catskills summit and be in Manhattan for dinner."
AJA Architecture and Planning
Adirondack 4-star hotel, Tupper Lake New York, designed by AJA Architecture and Planning
AJA Architecture and Planning
Adirondack Resort, concept design by AJA Architecture and Planning
The region's heightened profile means that the tide of visitors, weekenders, and relocators is likely to continue to rise, and Allison says that the Hudson River corridor needs to adapt and optimize. "The AirBnBs have absorbed some of the demand, but there is still a need for more accommodations," he says. "We have great existing hospitality and room for growth. And the approach we take to the growth impacts everyone."
His firm, AJA Architecture and Planning, based in Glens Falls, New York, is responsible for creating this generation's additions to Mohonk Mountain House. Allison was part of the team that developed the 30-year facilities plan and has been carrying it out since 1999 in multiple phases, including the build-out of the award-winning spa and pavilion.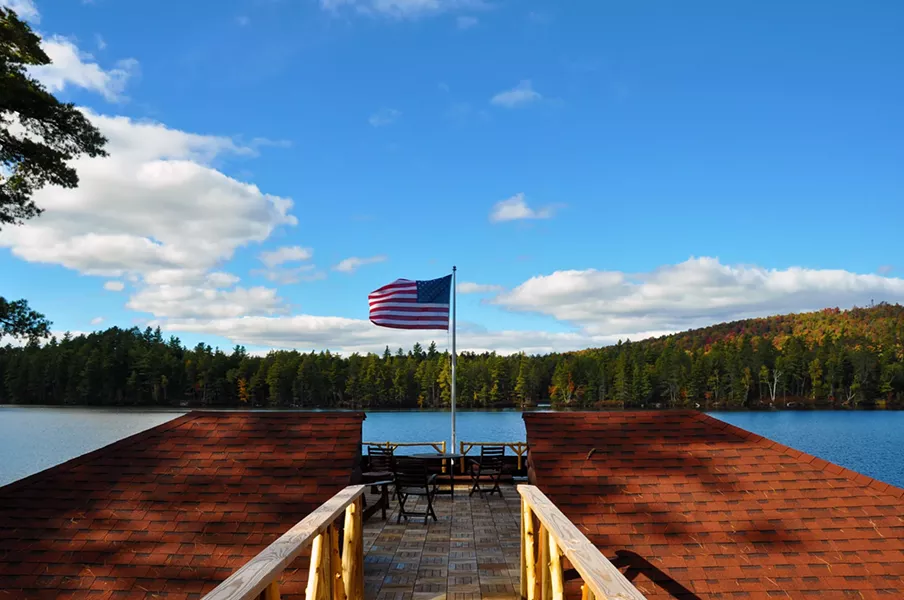 AJA Architecture and Planning
Residential Boathouse, designed by AJA Architecture and Planning
And AJA Architecture would love to help our region's innkeepers and hoteliers, and the hospitality industry in general, create reimagined facilities that embody the best and most workable vision of their individual guest experiences. "A lot of businesses don't quite know where to begin," explains AJA's business development director, Michael Murray. "We offer anything from a one-day visioning workshop to full-on master planning and design. We work with owners to help them define and develop what is unique about their business, sit down with the key people and brainstorm, and then prioritize."
"We've been told by our clients that we've exceeded their expectations with the amount of helpful information generated in just one day," Murray says. "It's a low-commitment process that can really help them get a sense of direction with realistic next steps for their operations and how to improve the overall experience for their guests."

AJA Architecture and Planning
Private Residence, designed by AJA Architecture and Planning