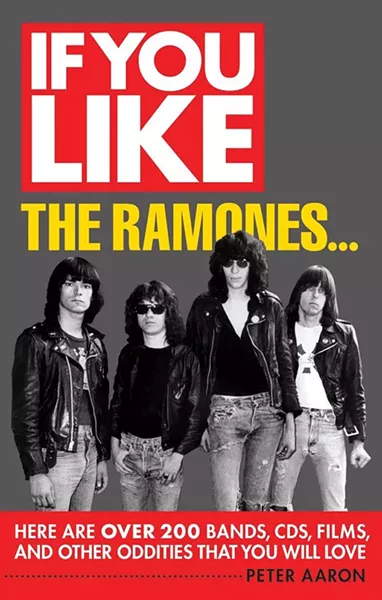 Four misfits from Queens, the Ramones stripped rock 'n' roll down to its bare bones and beating heart, igniting the punk rock revolution. The new book
If You Like the Ramones...
by Peter Aaron,
Chronogram
's music editor, covers over 200 bands, CDs, films, and other oddities Ramones fans will love. On January 17 at 7pm, Aaron will read from the book and sign copies at
Inquiring Minds
bookstore in New Paltz. Pizza will be served. In the immortal words of Dee Dee Ramone: "Hey! Pizza! Great, let's dig in!" (845) 255-3800.