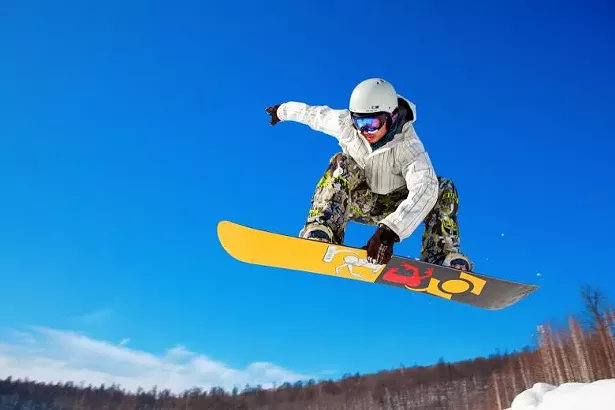 After a few depressingly un-wintery, un-snowy months, the ski slopes and sledding hills of the Northeast are blessedly awash in fresh powder once again. And for those who like a little side of cannabis with their leisure-time activities, that means it's time to talk about which products you'll want to have on hand for your next snow-based adventure.
When it comes to easily portable cannabis, a few edibles that you can pop in your parka pocket are always a great way to go. As always, you want to go low and slow while consuming, but that doesn't mean you can't pair your experience with a few new products hitting the market, like the ice water hash-infused edibles you can pick up at Canna Provisions in the Berkshires.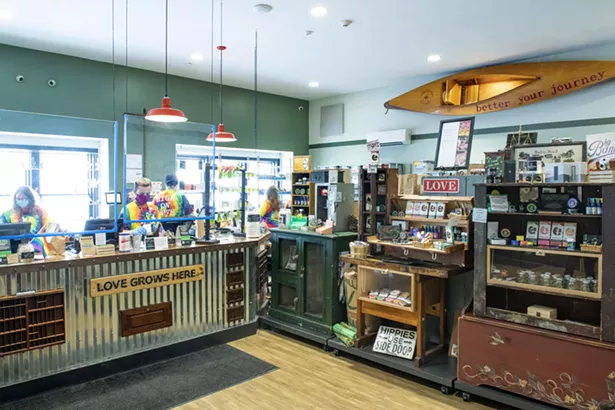 Image courtesy of Canna Provisions
Canna Provisions in Lee, Massachusetts
With an ever-changing product menu (save for its exclusive Smash Hits cannabis line from industry legend Chemdog), adult-use retailer Canna Provisions——the #1 Massachusetts Cannabis Dispensary as voted by Chronogram readers located just a short jaunt from the Hudson Valley in Lee—is a go-to for all that's new and now in the world of cannabis, like its popular UFJoe flower strain.
Image courtesy of Canna Provisions
UFJoe cannabis strain
"Besides our amazing Smash Hits cannabis line, our ongoing curation of the best products is aimed at bettering our customers journey while incorporating cannabis products into their lifestyle with education, fantastic selection of the best products on the market, and our secret weapon: Personal shopping guides," says Crystal Childs, Marketing Director at Canna Provisions.
Whether you're heading out into the powder for a day of steep runs or gently sloping hills, Canna Provisions suggests something that brings a full-body effect with consistent dosing and fantastic flavor.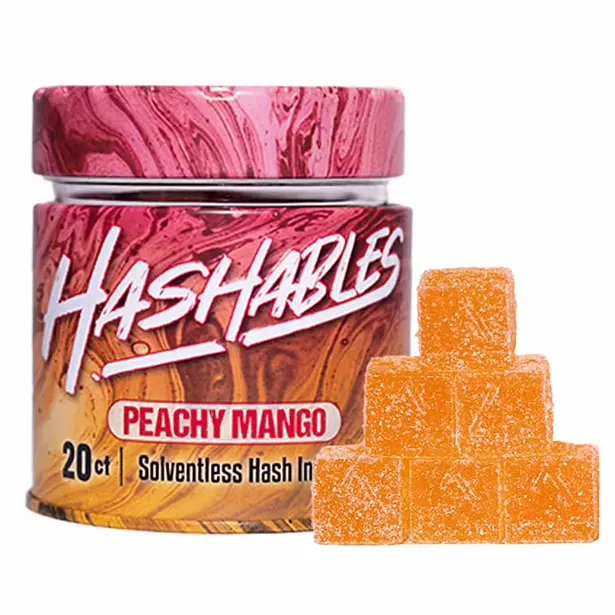 Image courtesy of Canna Provisions
That's where edibles made with ice water hash comes in. Think of ice water hash as your ticket to all the good stuff from the plant, without any solvents or chemicals used in extraction. Visualize gorgeous, expertly grown cannabis plants harvested at peak perfection, then plunged into an ice bath to pull off all the trichomes, natural terpenes, flavors, and cannabinoids—the most pure essence of the microencapsulated, unruptured resin glands of the plant matter after separation.


And now that Impact Extracts—a team of botanists, scientists, environmentalists, and love-to-make-great-hashists—have infused its new line of Hashibles edibles with full-spectrum, full-body, and mind-blanketing ice water hash, your go-to grab bag of ganja goodies may have just received another heavy hitter in the lineup.

That means potent, richly flavored, and consistent full-body effects that only come from ice water hash. And thanks to Impact Extracts, it's ice water hash wrapped around reliably tasty flavors like "Peachy Mango."
So swing into Canna Provisions on your next trip in or out of the Berkshires to check out an abundance of curated bundles, brand new products, or mix-and-match cannabis options that will turn your next snow adventure into a cannabis-inflected winter wonderland.