Here's what's happening this weekend around the region, from satirical Shakespeare to Italian cinema.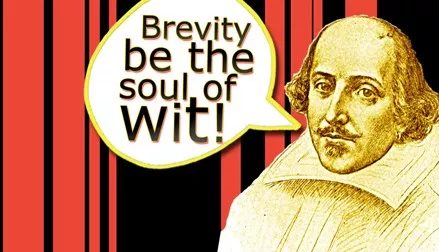 The Complete Works of William Shakespeare (Abridged)
This preposterous send-up of the Bard touches on each of Shakespeare's 37 plays in just 97 minutes, including the world record for the shortest-ever performance of "Hamlet"—merely 43 seconds. and then backwards in 42 seconds. At the Beacon Theater Friday through Sunday.
It's Not You by Sara Eckel
If you're single and searching, there's no end to other people's explanations, excuses, and criticism explaining why you haven't found a partner. Sara Eckel's It's Not You, based on a column in the new York times, challenges these myths. She reads at Golden Notebook in Woodstock on Saturday at 4pm.
After 50 years in front of the mike, Detroit-raised R&B vocalist Bettye LaVette finally began getting her mass-audience due with a series of 2000s "comeback" albums. Northern soul afficianados were always in the know, however, so expect a packed house at Club Helsinki on Saturday at 8pm in Hudson.