Phil Mansfield
Ben Perowsky -Scenes from the Hudson Valley Votes concert at Hutton Brickyard that was broadcast on October 17.
"This election is really important," says hitmaker Norah Jones when asked why she decided to lend her talents to a concert sponsored by the local Hudson Valley Votes organization to benefit Democratic candidates last month. "When I was asked to be involved, saying yes was just a no brainer."
Jones as well as fellow performers Natalie Merchant, Emily King, Meshell Ndegeocello, Justin Vivian Bond, Nels Cline, Sean Lennon, Amy Helm, John Medeski, Kate Pierson, Brian Collazo, Abena Koomson-Davis, Jack DeJohnette, Gail Ann Dorsey, Corey Glover, Dave Holland, Steve Jordan, Simi Stone, and many others performed for free remotely and at Hutton Brickyards in Kingston and were taped for the prerecorded program, which was broadcast virtually on October 17.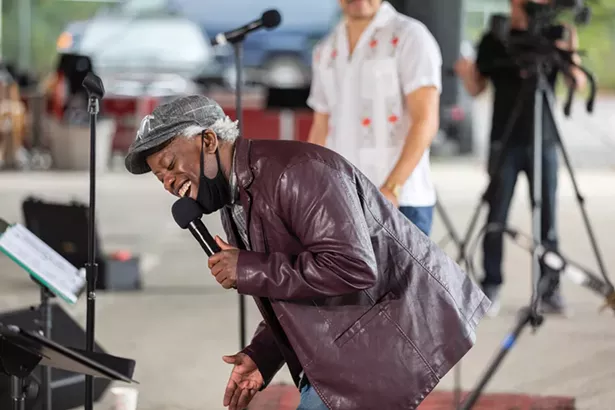 Phil Mansfield
Corey Glover
Also appearing at the star-packed online concert/rally were candidates Antonio Delgado, Jen Metzger, Michelle Hinchey, and Karen Smythe and a roster of guest speakers that included comedian, actor, and musician Fred Armisen; musician Melissa Auf der Maur; actors Cally Mansfield, Tim Guinee, Thomas Sadoski, Bobby Tisdale, Amanda Seyfried, and Mary Stuart Masterson (volunteers from the latter's Stockade Works film production firm assisted with the effort); Ulster County Sheriff Juan Figueroa; Town of Woodstock Deputy Supervisor Reggie Earls; drag artist Brita Filter; and activists Rebecca Martin, Moraya Seeger DeGeare, and Maitreya Motel.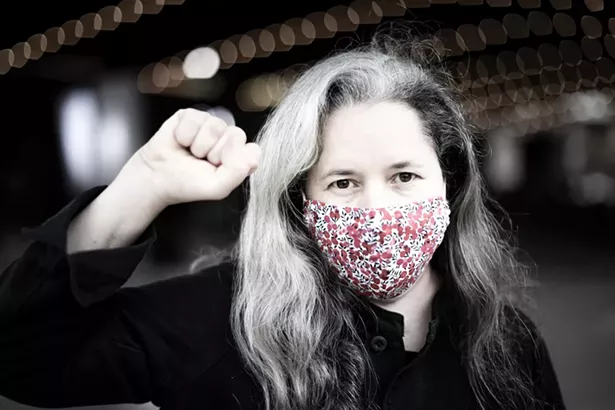 Phil Mansfield
Natalie Merchant
The uplifting event, which encouraged viewers to donate online to progressive nonprofit fundraising group ActBlue and regional voter-advocacy organization Common Cause New York, was streamed on the Hudson Valley Votes YouTube channel and social media, as well as on Radio Kingston, Radio Woodstock, and other outlet.
Phil Mansfield
Abena Koomson-Davis