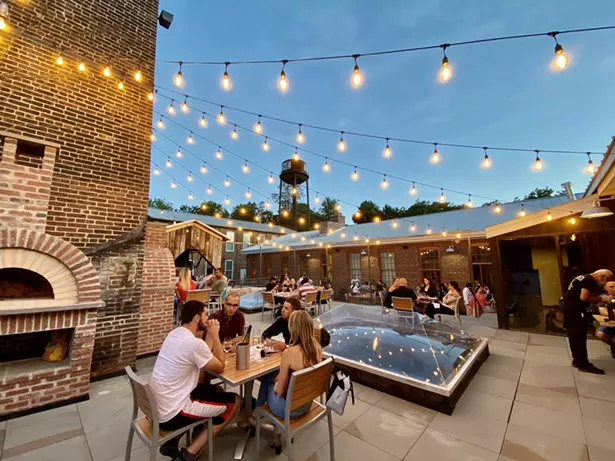 Image courtesy of The Valley Table
City Winery in Montgomery
After a long winter, the warm spring temps are finally encouraging locals and visitors alike to get out and explore the Hudson Valley's culinary gems once again. This year, the start of outdoor dining season will also mark the return of one of the region's most beloved biannual culinary events, Hudson Valley Restaurant Week.
From Monday, May 10 to Sunday, May 23, over 100 local restaurants spanning more than 115 miles in eight counties including Columbia, Dutchess, Orange, Putnam, Rockland, Sullivan, Ulster, and Westchester will be serving up delicious, creative dishes that highlight the bounty of ingredients coming into season this spring.
Image courtesy of The Valley Table
Lotus at Resorts World Catskills
The two-week-long event, which began in 2006, is the perfect way for diners to celebrate the diversity of chefs and restaurants that have made the Hudson Valley a renowned dining destination—and to support a community that has weathered the worst of the pandemic.
"I hope and believe that a Restaurant Week celebration will renew the excitement our communities feel when they can gather together and dine out," says Mike Martinelli, Today Media's Hudson Valley Group Publisher. "It will also help us reclaim a part of our lives that has been noticeably absent, the important and critical social fabric that our restaurants bring out in us and our well-being."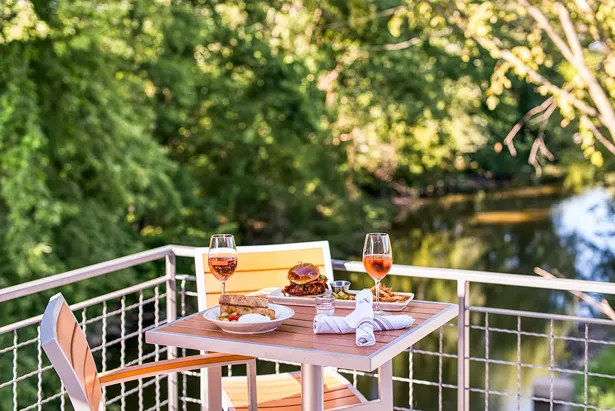 Image courtesy of The Valley Table
City Winery
From new restaurants to familiar favorites, this year's event is sure to offer something for everyone. You can sample the seasonal fare of some of the region's best-known restaurants, including Liberty Street Bistro in Newburgh, Terrapin in Rhinebeck, Dutch Ale House in Saugerties, City Winery in Montgomery, and Lotus at Resorts World Catskills in Liberty or branch out and explore the flavors of new voices like Grainne or Lunch Nightly in Kingston.
Pamela Eberhard Photography
Aroma Osteria in Wappingers Falls
Throughout the event, restaurants will be offering three-course, prix-fixe lunches at $25.95 and dinners at $35.95. With safety protocols in place and the prix-fixe menus available for indoor dining, al fresco, or takeout, you can tailor any dining experience to fit your dining comfort level. Reservations are encouraged by many of the event's restaurants, so be sure to check out their websites or call in advance.
To explore the full list of restaurants and menus for the event, visit Valleytable.com/hvrw.