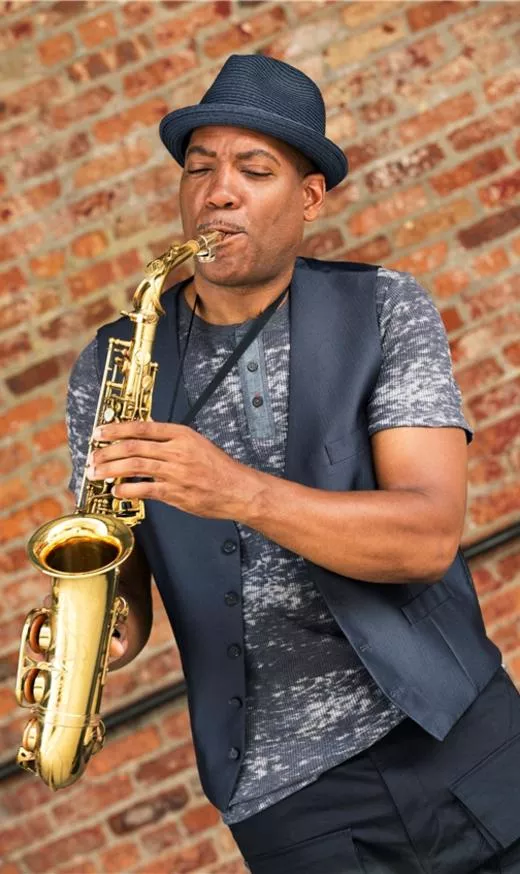 If you're down—or up—Orange/Westchester county way next weekend and have an ear for creative sounds, the Hudson Valley Jazz Festival is a must hit. Celebrating its ninth year, the four-day event (August 9-12) bops its way around a circuit of venues in the Warwick and Peekskill areas. Focused locally, the fest features a largely recurring roster of regional players and puts across a joyous, neighborly vibe.
This year's lineup at the festival, which is for the most part free, stars the Mobius Band featuring Pete and Tony Levin, Judy Silvano's Zephyr Band, the Eric Person Group, the New York Swing Exchange, the Bill Pernice Group, the Karl Latham Acoustic Unit, the Gabriele Tranchina Group with Joe Vincent Tranchina, and many others.
Dig the Jeff Ciampa-Pete Levin Group playing at last year's event:
The Hudson Valley Jazz Festival will take place August 9, 10, 11, and 12 at various venues. For more information and a full schedule, visit http://www.hudsonvalleyjazzfest.org/.
To find out about more upcoming events in the Hudson Valley, subscribe to our weekly newsletter Eat. Play. Stay.