Images courtesy of Orange County Arts Council
Anthony Davidowitz, Deputy Director Operations, Administration, and Legal Affairs at Storm King Art Center will speak at next month's Hudson Valley Creative Impact
By this point in the pandemic, resilience is something that those in the arts know a lot about. From art galleries and museums to theaters and concert venues, changing mandates over the last year-and-a-half have required ingenuity and flexibility in spades from organizations, artists, and those who love the arts.
It only makes sense, then, that resilience is the theme of next month's Hudson Valley Creative Impact, an annual event from the Orange County Arts Council that facilitates discussion between cultural organizations, commissions, societies, organizations, committees and creative entrepreneurs advocating for the arts in their communities.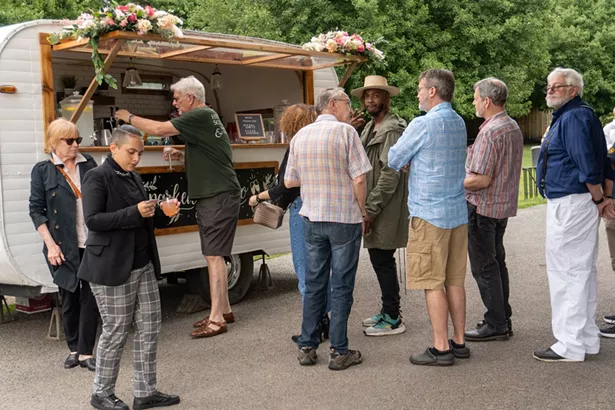 Images courtesy of Orange County Arts Council
"The arts have been one of the hardest hit sectors since 2020 and have demonstrated an incredible capacity to build resilience through creative problem solving and community," says Sarah McKay, Executive Director of Orange County Arts Council.
Hudson Valley Creative Impact keynote speaker Greg McKeown
On Tuesday, September 14 from 4-8pm, the premier networking event is returning to Storm King Art Center after last year's pandemic hiatus to bring an evening of much-needed inspiration, insight, and conversation to the regional arts community.


The keynote speaker will be Greg McKeown, host of the popular podcast "What's Essential" and New York Times bestselling author of Essentialism: The Disciplined Pursuit of Less, which has sold more than a million copies worldwide.

Along with McKeown's much-sought-after wisdom about success and leadership, attendees will receive a copy of his latest book Effortless. Other speakers for the event include leaders from local organizations such as Storm King Art Center, Hudson Valley Tourism, Inc., and The Boys & Girls Club of Newburgh and Poughkeepsie.
For more information or to register for Hudson Valley Creative Impact, visit OCartscouncil.org.