The Trolley Barn on Main Street has a rich history as a symbolic hub for the City of Poughkeepsie. Constructed in 1873, the building was once home base for the draft horses that pulled the trolleys and later for the trolley cars themselves, after the lines were electrified. And the future of the Barn looks to be just as central to Poughkeepsie life as it once was—though, this time around, as a cultural hub rather than a transportation one.

Beginning in 2017, community development nonprofit Hudson River Housing, in concert with the building's previous owner Roy Budnik, launched the first phase of a multifaceted renovation to bring the building into the 21st century.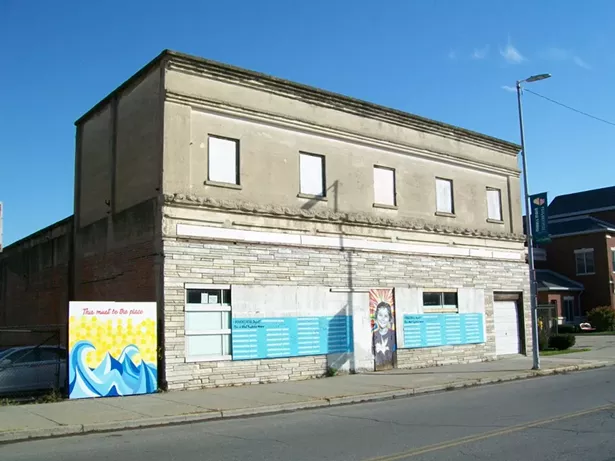 The boarded-up Trolley Barn before renovations began.
Hudson River Housing formally acquired the building from Budnik last spring and will begin full management of the cultural hub in January 2020. Just a stone's throw down the road, the award-winning
Poughkeepsie Underwear Factory
is thriving as a multiuse complex of affordable housing and commercial and cultural space, attesting to the community impact that is possible when Hudson River Housing sets its sights on the revitalization of Poughkeepsie's Main Street corridor.
Fall Kill Creative Works
hosting arts events and community gatherings in the space. Hudson River Housing will build upon this foundation to offer the space for private functions, art exhibitions, weddings, corporate events, nonprofit fundraisers, and community programming. In addition, Hudson River Housing will continue to strengthen community partnerships with an eye toward securing the Trolley Barn as a home for other local arts-based nonprofit organizations.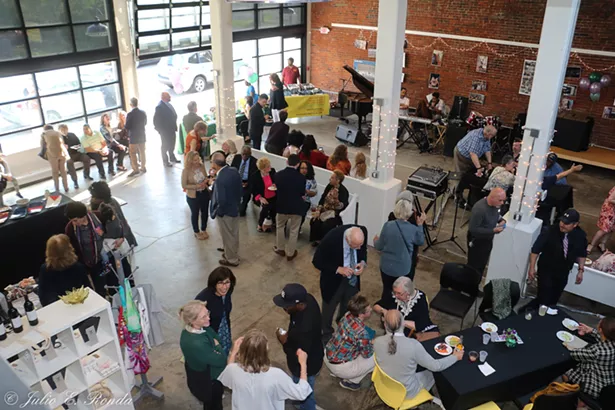 "It's important to us that this space is owned by the neighborhood," says Elizabeth Druback-Celaya, Director of Strategic Initiatives for Hudson River Housing. "We'll be establishing a community committee to guide the full roll-out of programming and events and working hard to make sure that the Trolley Barn is reflective of the amazing diversity of the City of Poughkeepsie."
For example, Poughkeepsie's Grupo Folklorico, a Mexican dance and culture organization, is interested in using the space as a rehearsal venue. And, in support of small business, preferred caterers for any events will be members of the Poughkeepsie Open Kitchen, a collective of small food businesses located in the Underwear Factory. Discounts on space rental will be given to nonprofits and City of Poughkeepsie residents.
Between them, Hudson River Housing and the City of Poughkeepsie have secured $1.5 million in grants in total for building renovations, ensuring its impact will be possible for decades to come.