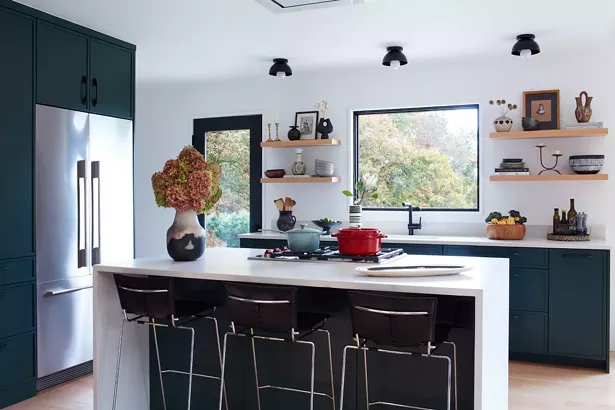 Images courtesy of Hudson Kitchen + Bath
After seven years of designing kitchens and baths in the Hudson Valley, Nicholas Pappas relies on some timeless advice. "Keep it simple," explains the co-founder and chief designer of Hudson Kitchen + Bath, a boutique design showroom located on bustling Warren Street in Hudson. "Kitchens of the past were strictly utilitarian in nature but today we gather, share, love, and make memories in the kitchen."

Pappas, who worked in the entertainment, hospitality, design, and construction fields before tying all his work experience together into project-based renovations, achieves his minimalist design visions by focusing on the lifestyles of his clients and how that interacts with their spaces.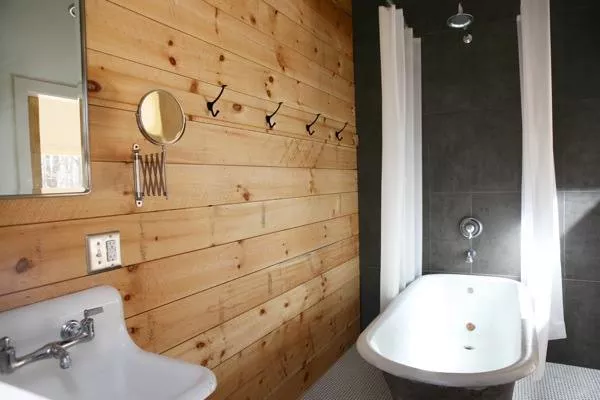 Images courtesy of Hudson Kitchen + Bath
"Paying attention to flow, minimizing visual noise, and designing with ease of motion in mind are all things that create healthy habits and affect lives in profound ways," he says. "I also like to look beyond the room, and connect with the natural world outside as much as possible."
Case in point: a recent kitchen redesign Pappas completed in Hillsdale. "The couple was relocating from New York City," Pappas explains. "Country living was a new chapter in their lives and they were searching for a quieter, more peaceful life."
However, the couple's existing kitchen felt dark and uninspiring—a far cry from the calming atmosphere they wanted for the space. "There was no focal point or view," Pappas says. He suggested removing a wall from the room, opening it up to inspiring mountain views. "It instantly changed the energy of the kitchen and the tasks performed there," he says. "The new connection to the outdoors was exactly what the couple had relocated for."
Images courtesy of Hudson Kitchen + Bath
The clients then complimented the newly expanded kitchen view with lushly painted cabinetry from one of the curated cabinetry lines Pappas carries, marble-inspired quartz countertops, and a suite of high-end Miele and Bertazzoni appliances from Ackerman's Appliance, which conveniently shares a showroom with Hudson Kitchen + Bath.
The Hillsdale project was a resounding success, and indicative of the high standards Pappas and his team set for themselves with each new design project they undertake. "Hudson Kitchen and Bath provides a very different experience to that of our competitors," says Pappas. "We pride ourselves on personal attention. Most of all, I love knowing that I had some part in how lives will be lived in these deeply personal spaces."
To learn more about Hudson Kitchen + Bath's design services or schedule a consultation, visit Hudsonkb.com or call (518) 821-1254.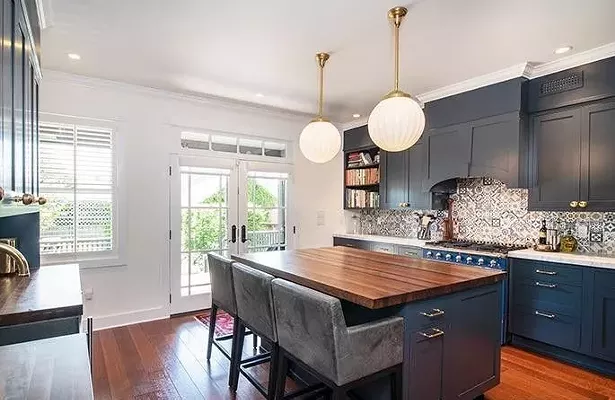 Images courtesy of Hudson Kitchen + Bath