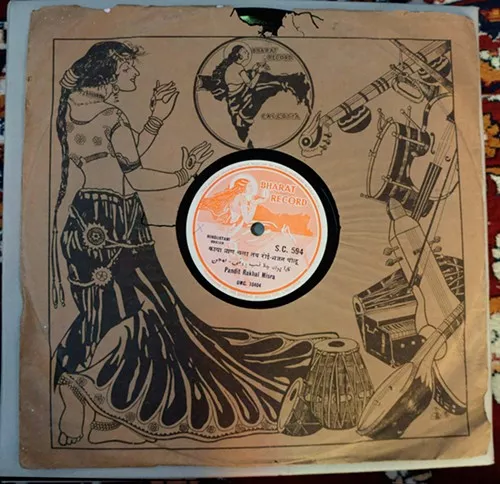 On Tuesday's memorial to local musician Jeremy Kelly, I referenced one of his performances at the Spotty Dog Books & Ale and the Hudson shop's role as a crucible of cool music. By dint of pure timing, today I'm compelled to tell you about a very highly recommended event at the bookstore/bar/music venue, which happens there tomorrow, February 10: a presentation by author and musicologist Rob Millis about his new book/CD set
Indian Talking Machine
followed by live performances from PGsix, Decimus, and Millis himself.
Indian Talking Machine focuses on impossibly rare 78rpm records of Indian music that Millis discovered himself during a year he spent in India as a Fulbright researcher. Sublime Frequencies, a West Coast label that is, arguably, today's most vital chronicler of arcane ethnic music, is the perfect home for such a project—a 244-page hardbound book featuring "over 300 photographs [and] two CDs of music from shellac discs spanning the years 1903 to 1949 collected in India and compiled by the author; virtuoso instrumental recordings, jaw-dropping vocal renditions, folk music, comedy recordings, even animal impressions, none of which have ever been issued in digital form."
Here's a promo trailer for the book:
"Double Header: Sublime Frequencies' Rob Millis + Rock!" will take place at Spotty Dog Books & Ale in Hudson, New York, on February 10 at 7pm. First, Millis will show video pertaining to Indian Talking Machine and discuss the book. Performances by PGsix, Millis, and Decimus will follow. Admission is $10. For more information, call (518) 671-6006 or visit http://www.thespottydog.com/.