Martin Adolfsson
Matt Sheffer, managing director of Hudson Carbon, and former lab manager Lily Timpane install a water quality sensor in Old Mud Creek, a stream flowing through the farm.
An innovative carbon capture effort has just launched in the Hudson Valley. Housed on 2,000 acres at Stone House Farm in Columbia County, the nonprofit Hudson Carbon is the first direct-to-consumer e-commerce carbon offset market that allows users to buy carbon from local farms. Founder Ben Dobson and the team at Hudson Carbon hope their pilot project at Stone House Farm can be a model for both helping farmers transition to regenerative agriculture (raising the price per ton of carbon along the way for regional farmers) and allow consumers to actually see the plot of land where they are paying for carbon sequestration.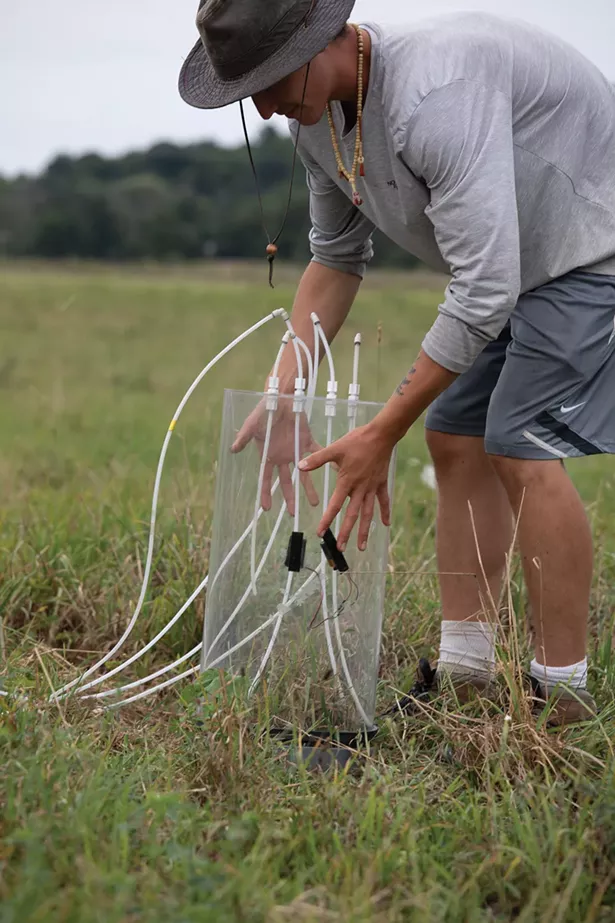 Conceived in 2015 as Stone House Farm was beginning to make the transition from conventional, chemical-dependent farming to a more a diverse, organic farming practice, Hudson Carbon has sequestered 15,000 tons of carbon dioxide equivalents in the soil through its regenerative farming efforts. And now it's ready for sale.
Martin Adolfsson
Soil core profile
Here's how it works: Visitors to Hudsoncarbon.com will view a satellite map of the fields at Stone House Farm and be able to choose a field and then watch a drone video of the selected piece of land and become immersed in the story of the soil. Then users can input their personal carbon emissions into a carbon calculator to find out how much carbon they produce. Then they decide how much carbon they want to buy, from a few buck's worth to a few hundred-dollars' worth, to offset some of their own emissions. The price Hudson Carbon is setting per ton is $100, which is about 10 times higher than the current traded price of carbon.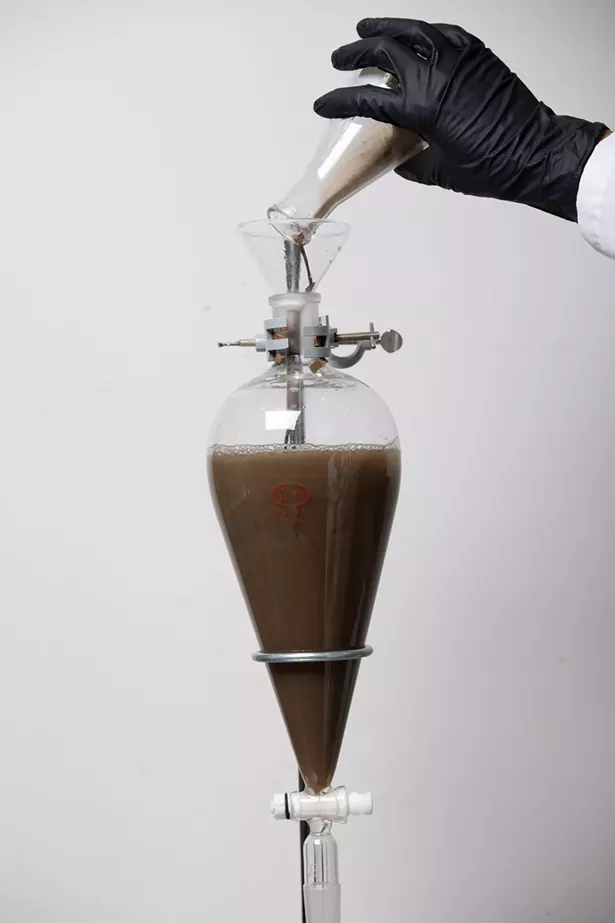 Martin Adolfsson
soil particle size analysis using the elutriation method in Hudson Carbon's soil lab
Hudson Carbon has ambitious goals for its process-based model, and plans on onboarding several organic farms and reforestry initiatives on five continents by 2022. "All of us are polluters at the base level," says Dobson. "And polluters should pay for their pollution."
Mrtin Adolfsson
Stone House farmhand Oneil Mason loading wheat into a seed mixer to plant with clover and grasses as a cover crop.