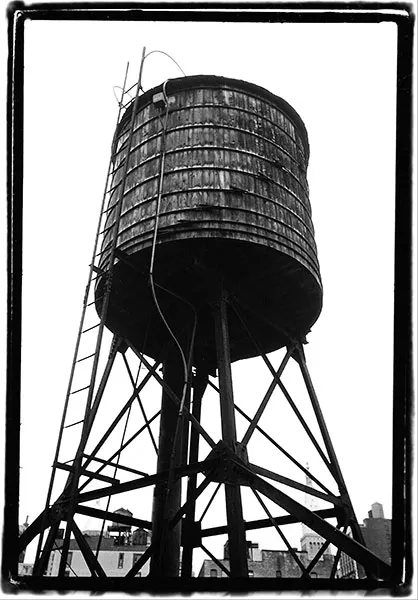 Ronnie Farley
Water tower in Chelsea, 1998.
Ronnie Farley's "New York Water Towers" exhibition opens on Saturday June 8th at the Hudson Beach Glass Gallery in Beacon, and will run until July 28th. Featuring photographs, paintings and an installation of a real water tank from New York City. There will be an artist talk on Saturday July 13th at 4pm.
Ronnie Farley
Metal water towers with flag, West 27th Street and 10th Avenue, 2006.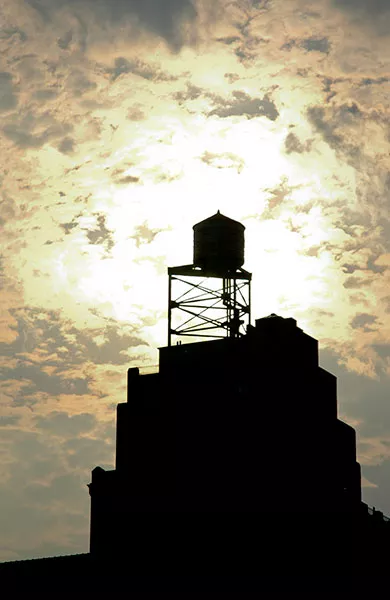 Ronnie Farley
Water tower in silhouette, West 100th Street and Columbus Avenue, 2006.