Erin Witkowski, Photographer
Set on a century-old Glen Spey haven with 85 acres of fields, woods, marshes, ponds and streams and a working farm, Homestead School offers an ideal, nature-based setting for the kind of warm, relaxed experiential learning the founders had in mind.
Homestead, which is based in the Montessori approach, turns 40 this year, celebrating a rich legacy of challenging academics, youth empowerment, and wholesome fun. Unstructured time, life skills, and hands-on tasks are merged with a curriculum rich in arts, literature, science, and planetary citizenship for students ages 3 to 14.
Erin Witkowski, Photographer
On a given day, middle schoolers may find themselves touring the younger grades with baby goats in tow or making pretzels. Elementary-aged students might study lichen and fungi on a forest walk, while preschoolers work with hand-crafted malleable materials to cultivate their dexterity, focus, and creativity. On a snowy day last winter, the whole school headed outside to go sliding down a snowy hill on sheets of cardboard and plastic art mats.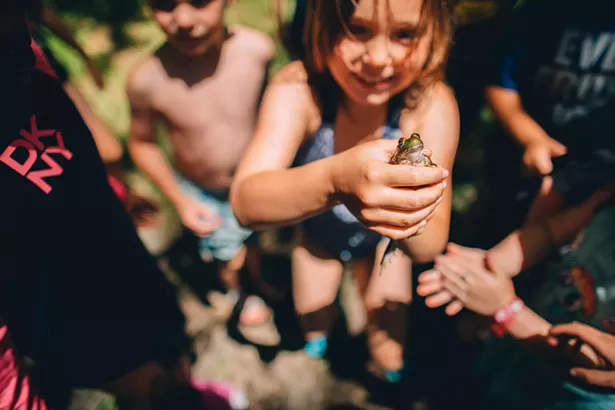 Erin Witkowski, Photographer
As students grow intellectually, academically and personally, they're met with an engaging array of possibilities. Creative imagination, inspiration, and curiosity are nurtured by master educators and supplements by a wide variety of field trips. As Maria Montessori said, "We cannot make a genius; we can only give each individual the chance to fulfill his potential possibilities to become an independent, secure, and balanced human being."
Sound like a good fit for your family? Head to Homestead School's Open House on Saturday, June 8, 9:30-11:30am, to see the grounds and experience the depth of Homestead's academic and enrichment programs. Or arrange a tour at your convenience on the school's Admissions page.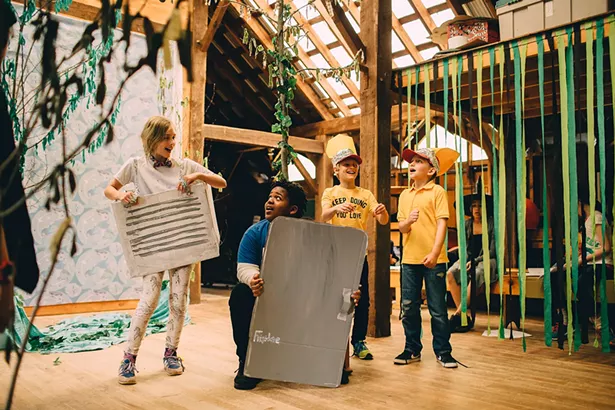 Erin Witkowski, Photographer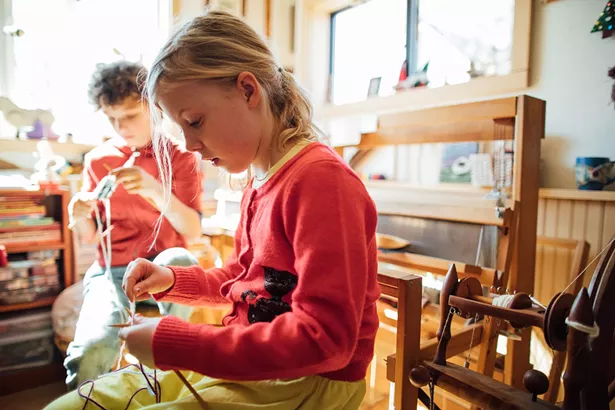 Erin Witkowski, Photographer