Hyde Park Antique Center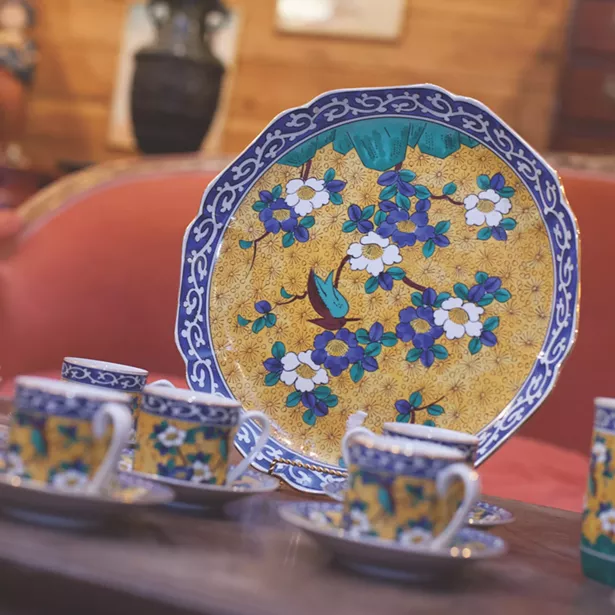 Just one of the many rooms to start your hunt for your new favorite treasure, at the Hyde Park Antiques Center.
4192 Albany Post Road, Hyde Park, NY 12538
Instagram.com/hydeparkantiquescenter
Facebook.com/HydeParkAntiquesCenter
(845) 229-8200
The Hyde Park Antiques Center is a 9,000-square-foot. showcase of genuine collectibles, antiques, and valuables brought in by over 35 trusted, unique vendors. Our customers will delight in the museum-like experience of wandering through and claiming their own personal piece of history. The Hyde Park Antiques Center has been a staple of the Hudson Valley for over 30 years and is a must-see for all vintage enthusiasts looking for their new treasure.
With an ever-changing landscape of authentic antiques and collectables from yesteryear, you're sure to find something you'll like. Whether you're looking for antique furniture, artwork, vintage clothing, upcycled pieces, traditional home décor, sports paraphernalia and so much more... the Hyde Park Antiques Center has it all!
Newhard's, The Home Source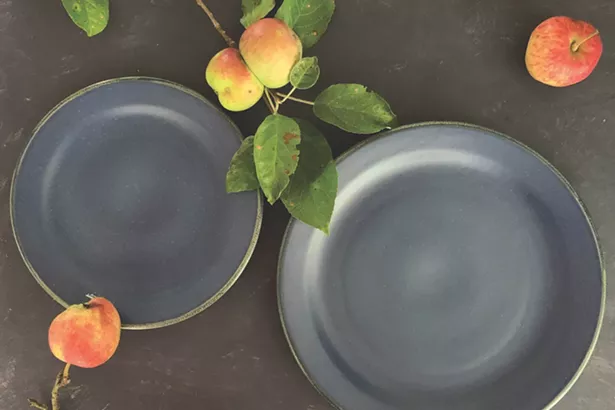 39 Main Street, Warwick, NY
Instagram.com/newhardsthehomesource
Facebook.com/NewhardsTheHomeSource
(845) 986-4544
This is the season of thanks and gratitude, a time to enjoy the company of friends and family and the beauty that surrounds us. There is no better time of year to visit the Warwick Valley! Newhard's—The Home Source has been called the "Emporium of Everything" and is filled with treasures to make your home a little bit warmer, more beautiful, gracious and happy. Take a moment to discover our town and the Village of Warwick, its history, wonderful restaurants and friendly stores. We want to share our romance with you. Warwick. Find us on Facebook and Instagram.
Michelle Rhodes Pottery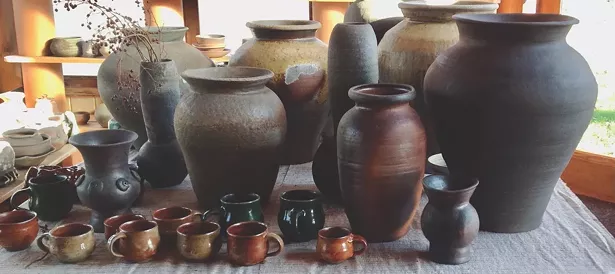 New Paltz

(845) 417-1369
deepclay@mac.com


Call or email for an appointment.

Catskill Art Supply
230 Kingston Plaza, Kingston, NY 12401
35 Mill Hill Road, Woodstock, NY 12498
(845) 331-7780
Serving the Hudson Valley for over 40 years. Offering a large selection of art supplies, expert custom picture framing, printing services, gifts, and more! Their team looks forward to helping pick the perfect gifts for everyone on your list. The Kingston location is open every day from 10am-5pm.
The Shops at Emerson Resort & Spa
The heart of The Shops at Emerson. Local food products such as maple syrup, honey, teas, jelly and jams. Décor, housewares and cooking gadgets. Kitchen linens and quirky shopping bags. Dips, sauces and relishes. Specialty chocolates to satisfy your sweet tooth. Need we say more?
5340 Route 28, Mt Tremper, NY
(845) 688-2828
Housed in a lovingly restored 19th century dairy barn, The Shops at Emerson is a unique shopping experience. Walk across hand-laid brick floors surrounded by original wood beams as you stroll from store to store. The architecture is as unique as the variety of merchandise. You'll find a distinct selection of modern farmhouse décor and furnishings, women's and men's contemporary clothing, hand-crafted artisan kaleidoscopes, nostalgic toys, local food products, Catskills souvenirs and more. The Shops at Emerson is also home to the World's Largest Kaleidoscope and the Kaleidoshow, a visual and sound experience for all ages. Friendly faces are available to answer product questions as well as queries about the Catskills. Spend a few minutes… or spend a few hours browsing The Shops at Emerson.