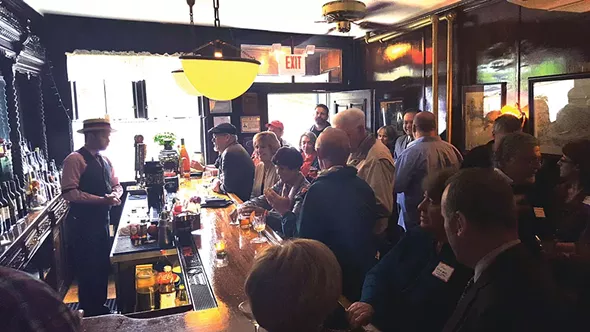 Local history, food, and drink are paired in this monthly occurring event. Sample the featured "Apple Jack Drowning" cocktail, named after notable Newburgh-born landscape designer and horticulturalist Andrew Jackson Downing (1815-1852), made from local applejack brandy and apple cider.
Tavern Trail events begin with a history happy hour followed by a historical presentation by an invited expert. After the discussion, a local themed dinner will be served at 7pm.
The next Tavern Trail event will be held on July 29 at Painter's Restaurant in Cornwall from 5:30 to 7pm. Guests interested in staying for the dinner must RSVP with Painter's Restaurant directly.