Dig yourself out of the snow and dig this week's list of Hudson Valley events.
Author Lisa Lutz Visits "Oblong Online" | January 27
On January 27 at 7pm,
New York Times
-bestselling and Alex Award–winning novelist Lisa Lutz will join fellow writer Julia Dahl (
Conviction
, R
un You Down
) to discuss her latest book,
The Accomplice
, for
Oblong Books
' "Oblong Online" series. Lutz, a local resident, is the author of the Spellman Files series and
The Swallows
, as well as the novels
How to Start a Fire
and
The Passenger
. She has also written for film and TV, including "The Deuce" for HBO and "Dare Me" on USA. Dahl is a former reporter for CBS News and the
New York Post
and teaches journalism at NYU. The event is free. Oblong Books has locations in Rhinebeck and Millerton.
Wood Brothers at the Palace Theatre | January 28
Roots folk band the Wood Brothers make a long-awaited return to the region on January 30 at 8pm for an evening at the
Palace Theatre
in Albany. Comprised of singer and guitarist Oliver Wood, bassist and singer Chris Wood (of Medeski, Martin and Wood), and drummer and keyboardist Jano Rix, the trio recently released
Kingdom in My Mind
, the band's seventh album. "The idea for this group has always been to marry our backgrounds, to imagine what might happen if Robert Johnson and Charles Mingus had started a band together," says Chris Wood. Steve Plotz will open. Tickets are $36 and $46.
"Sound of Spring" at Fisher Center | January 28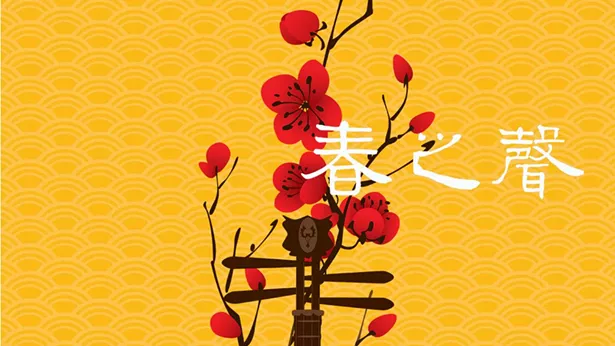 The Bard College
Fisher Center
in Annandale-on-Hudson will stage "The Sound of Spring: A Chinese New Year Concert" in the center's Sosnoff Theater on January 28 at 8pm. Presented by the US-China Music Institute of the Bard College Conservatory of Music, the annual program has been described as a truly authentic Chinese New Year concert with a presentation of Chinese music performed by The Orchestra Now, joined by a select group of top vocal and instrumental artists, and showcasing the diversity and artistry of Chinese symphonic music. Tickets are $25.
Lindy Hopping at Bridge Street Theatre | January 29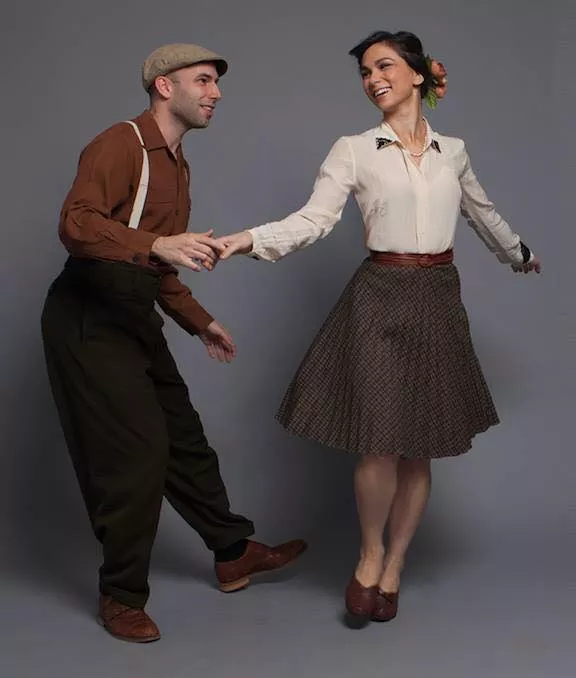 Nathan Bugh and Gaby Cook
As part of its 2020 Winter Dance Residencies program, the
Bridge Street Theatre
in Catskill will host a "Show, Tell, and Social Dance" by Jazz as Movement's directors Gaby Cook and Nathan Bugh on January 29 at 7pm. For the program, Cook and Bugh will explore and develop new Lindy Hop and vernacular jazz choreographic works, blending approaches from jazz structure, classical music, and modern dance. Following the performance, the audience is invited to learn the basics of Lindy Hop taught by the featured artists and their troupe. Admission is free.
Sunday Drag Brunch in Newburgh | January 30
Mama Roux
restaurant in Newburgh will host its recurring Sunday Drag Brunch on January 30. Special guest hostess Victoria I. Precise, along with Tess Tickles and Blair Black, promise diners and revelers a fun-and-fabulous brunch with two seatings: 11am (showtime at 11:30am) and 2pm (showtime at 2:30pm). Specialty brunch cocktails and bespoke menu choices will be featured. Admission is $20 and includes a complimentary mimosa. Proceeds from the event will benefit the Newburgh LGBTQ+ Center.
Marty Stuart Live at the Egg | January 30
He began by learning his craft alongside some of country and bluegrass's biggest legends—and now he's a legend himself. Marty Stuart, who will appear with his crack band the Fabulous Superlatives at
the Egg
in Albany on January at 7:30pm, joined Lester Flatt's band on mandolin when he was a mere 13, going on from there to serve with Doc Watson, Vassar Clements, and Johnny Cash; his godfather was "Pops" Staples, and he was even given one of the late Staples Singers patriarch's guitars by Mavis Staples herself. Stuart released his self-titled debut in 1985, and the album's authentic roots sound set him apart from the slick Nashville chart acts of the day, cementing his status as a true keeper of the genuine country flame. Tickets are $34.50-$59.50 (VIP package $259.50).
Art Exhibit in Margaretville | through February 13
Downtown by Robert Axelrod
Up and hanging through February 13 at
Longyear Gallery
in Margaretville is "Paint the Town," a group exhibition showcasing plein air and other types of works from this past summer's gallery-sponsored Paint the Town events. Seventeen of the participating artists, each of them inspired by the beauty of the Catskills Region towns they live in, have their art on display at the cooperative, artist-run gallery. For visiting hour and a complete list of the artists who are showing, visit the gallery's website.
To find out about more upcoming events in the Hudson Valley, subscribe to our weekly newsletter Eat. Play. Stay.