Mid-July is looking mighty fine with these fine activities to check out.
Quebe Sisters Swing into Daryl's House | July 14
Here's some (live!) music to put a smile and your face and a spring in your step: the sweet, sublime sounds of the Quebe Sisters Band, who will visit
Daryl's House
in Pawling on July 14 at 7pm. The vocals-and-violins trio's angelic, old-time-jazzy harmonies recall the heavenly harmonies of the Andrews and Boswell sisters, while their acoustic musical setting draws from the Western swing traditions of their native Dallas, Texas. Essential Americana that's not to be missed. All ages are welcome. Tickets are $30.
Ira Joe Fisher Reads via Butterfield Library | July 15
Many know Ira Joe Fisher as the genial CBS weatherman with the gift of being able to write backwards on Plexiglas during his reports. But Fisher's writing talents don't stop there: The Emmy-winning broadcaster and college educator is also an accomplished author and poet. On July 15 at 7pm, Fisher will present an online program via the
Butterfield Library
in Cold Spring that features his own poetry and selections from some of the masters. A Q&A will follow the reading. Free with registration at the library's website events calendar.
Orange County Fair Kicks Off | July 15-August 1
The
Orange County Fair
returns on July 1 and runs through August 1 with midway rides and games for all ages, concerts, the Royal Hanneford Circus, the DockDogs show, hilarious Banana Derby, the educational Commeford Petting Zoo, Friday fireworks, your favorite fair food, and much more. Tribute band concerts, free with fair admission, will pay homage to Metallica, Bon Jovi, Pink Floyd, Van Morrison, Rush, AC/DC, KISS, Kid Rock, Guns N' Roses, Iron Maiden, and Van Halen. (VIP tickets are $20.) Paid grandstand events include Monster Truck Shows (July 23-25) and Toby Keith with Clay Walker (August 1). See website for daily specials and online savings on admission and rides. Admission is $10; $7 for kids ages 7-12 and those 65 or older; and free for kids under 7.
Bard College Presents Justin Vivian Bond | July 15-17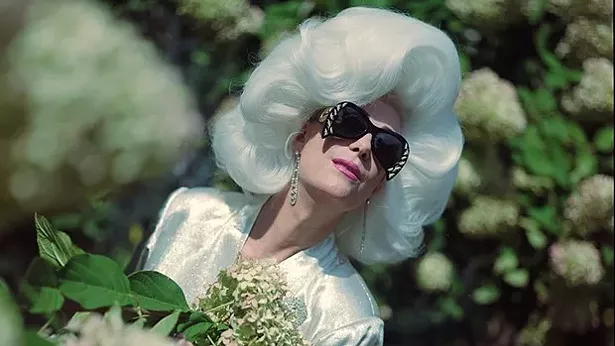 Bard SummerScape
favorite Justin Vivian Bond will return to Annandale-on-Hudson for the college's long-anticipated annual summer arts festival for performances on August 15, 16, and 17 at 7:30pm. Titled "Your Auntie Glam's Midsummer Flutter By," Bond's new show will be staged outdoors at Montgomery Place (just south of the Bard campus on River Road) and also stars long time collaborators Matt Ray, Nath Ann Carrera, and Claudia Chopek. Tickets are $45 for a one-to-three-person pod or $90 for a three-to-six-person pod.
Lily Topples the World Screens in Kingston | July 16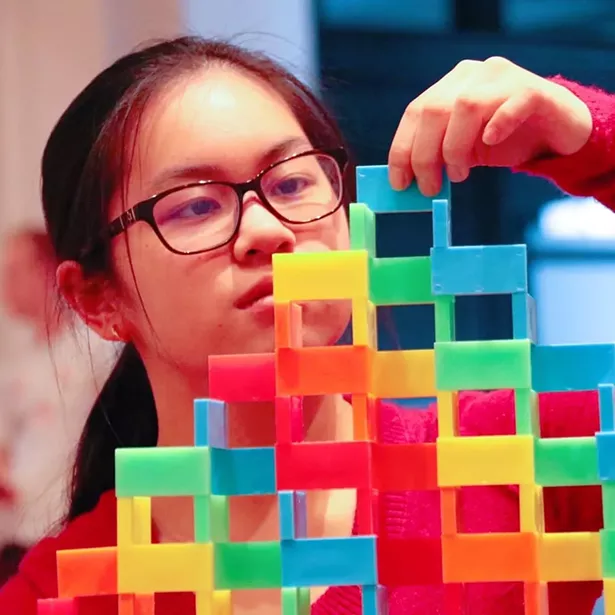 On July 16 at 9pm (doors at 7:30pm), the
Woodstock Film Festival
will present a drive-in screening of producer Jeremy Workman's new documentary
Lily Topples the World
at BLUEprint, the new outdoor venue in the parking lot of Tech City in Kingston. The film follows 20-year-old Lily Hevesh—the world's greatest domino toppler and the only woman in her field. A Q&A with Workman will follow the showing. Tickets are $15 per person via the WFF website. Food and drink will be available for purchase from Kingston Bread + Bar.
"Pan" Comes to PS21's Pavilion in Chatham | July 16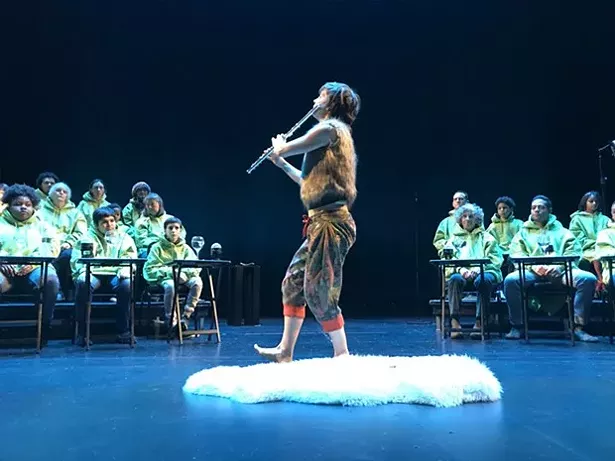 It's been too long without Broadway, so here's something to tide over theater geeks: a live production of composer Marcos Balter's modern opera "Pan" at
PS21
's open-air Pavilion Theater in Chatham on July 16 at 7pm. Directed by Doug Fitch and led by MacArthur Fellow flute soloist Claire Chase, "Pan" is described as a "celebration of the post-pandemic rebirth, nature and community" that details the life of the titular Greek deity and connects it to contemporary life. Tickets are $20-$160.
Amythyst Kiah Plays Stone Valley Orchard | July 17
Stone Valley Orchard
in Stone Ridge will present the only New York-area appearance of roots-Americana breakout star Amythyst Kiah on July 17 at 3pm. A member of the all-women-of-color supergroup Our Native Daughters, Kiah will perform songs from her new collection, Wary + Strange, which marks the glorious collision of the iconoclastic alt-rock that first sparked her musical passion, and the roots/old-time-music scene where she's found roaring success in recent years. All ages are welcome at this socially conscious, safe, and COVID-19-compliant event, and proceeds for the show will benefit the Hudson Valley LGBTQ Center. Tickets are $30.
"A Night of Neo-Benshi" Hits Hudson Hall | July 17
According to the Flow Chart Foundation, which is focused on preserving and furthering the legacy of poet and Hudson resident John Ashbery, the Asian-born art of neo-benshi "is when poets and performers remove the dialogue from movie clips and replace it with their own—singing, dancing, reading right out loud in front of the screen!" On July 17 at 7pm, Flow Chart Cabaret Cinema will return to
Hudson Hall
to host "A Night of Neo-Benshi" that includes uproarious re-invented movie scenes culled from the likes of North by Northwest, Close Encounters of the Third Kind, Gilda, Sissy Boy Slap Party. Performers include Davon, Brandon Downing, Michael Gottleib, Aristilde Paz, Justine Kirby, Jeffrey Lependorf, Stephen Merritt, Marianne Shaneen, and Edwin Torres. Tickets are $15.
To find out about more upcoming events in the Hudson Valley, subscribe to our weekly newsletter Eat. Play. Stay.