Images courtesy of Hempire State Growers
Agriculture has never been an industry known for its cushy margins. With the recent legalization of recreational cannabis in New York, however, there are many interested parties hoping to get in on their share of the harvest. But for Amy and Gail Hepworth of Hempire State Growers, interest in cannabis has always been about ensuring that the health and well-being of the Hudson Valley farming community remains front and center.
"The cannabis industry is being driven by people with money who don't have a vision of who this plant can help," says Gail, who founded Hudson Valley hemp-growing cooperative, Hempire State Growers, with her twin sister Amy in 2019. "It's an economic disruptor that can create new microindustries for our region and change the paradigm of the one percent."
Images courtesy of Hempire State Growers
Gail Hepworth, left, and her sister Amy Hepworth, right.
As seventh generation owners of Hepworth Farms, a 550-acre certified organic vegetable operation in Milton, Amy and Gail entered the cannabis industry as a way to improve the economic trajectory of the region's farmers.

Since it began operations, the 12 family-owned, multi-generational farms that make up Hempire State Growers have grown over 280 acres of certified organic hemp, which the vertically integrated company sells as flower, distills for the pharmaceutical and nutraceutical industries, and manufactures into its own CBD topicals and ingestibles.


Growing its operations to this level has involved setting up of a state-of-the-art extraction facility and in-house testing lab, and hiring a team with pharmaceutical, regulatory, R&D, product development, and branding experience—something that Gail's 25 years as a biomedical engineer has made her distinctly qualified to do.

"Having come from that regulated industry, we built the company for compliance," she says. "We can trace every one of our products from the field where it was grown to when it was harvested and distilled."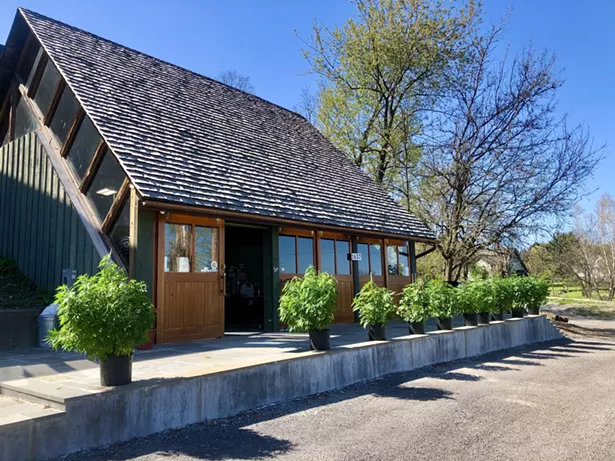 Images courtesy of Hempire State Growers
While the volatility of hemp regulations and pricing in recent years has made it difficult for farmers to remain interested in growing, Hempire State Growers' already robust infrastructure makes it easier for their partner farms to expand into recreational cannabis and hit the ground running.

The Hepworths are already making plans for a cannabis operation that feels true to the Hudson Valley farming ethos. They intend to grow the plant outdoors under the sun the way nature intended, which among many benefits, will result in a dramatically lower carbon footprint than indoor grow facilities, allow plants to grow to their fullest genetic potential, and keep cannabis truly affordable for their cooperative of farmers to grow.

To commemorate the premier issue of our High Society newsletter, Hempire State Growers is sponsoring a $500 gift certificate to one lucky winner! Choose from a selection of CBD topical and ingestible products made from certified organic, sun-kissed, regeneratively grown hemp right from their farm in Milton, NY.