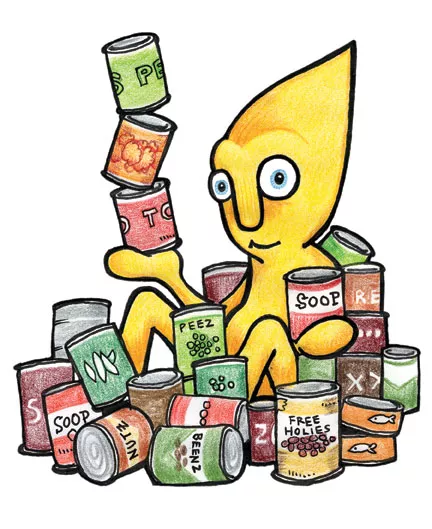 Gustafer Yellowgold's "Year in a Day" comes to delight kids at the Rosendale Theater on March 31.
Gustafer Yellowgold is a little yellow creature who came from the Sun and landed in the Minnesota forest. Experiencing Earth for the first time, Gustafer Yellowgold's "Year in a Day" illustrates his unique perspective on the planet's holidays, both the common and the unusual, including New Year's Day, Groundhog Day, Pancake Day, and St. Patrick's Day. Created by Kerhonkson cartoonist/songwriter/performer Morgan Taylor, Gustafer's shows combine multimedia aspects of hand-drawn cartoon videos and live music performance. Since his creation in 2005, Gustafer Yellowgold has toured internationally, and appeared as an opening act for Wilco and the Polyphonic Spree. March 31, 11am.
Rosendale Theatre
. $8. (845) 658-8989.