A view of the Veterans War Memorial Tower on top of Mount Greylock, the highest peak in Massachusetts, located in Adams.
Set against a mountainous landscape that's inspired generations of artists and entrepreneurs, the quaint and bustling small towns of the Berkshire region of western Massachusetts are full of opportunities for an inspiring and rejuvenating day trip or vacation only a short drive away from the Hudson Valley and New York City. From boutique shopping to world-class arts venues, farm-to-table dining, wellness centers, industry-leading recreational cannabis dispensaries, and some of the best outdoor action in the Northeast, there's a little something for visitors of all interests to dig into and enjoy.
Berkshire Roots
501 Dalton Avenue, Pittsfield, MA
253 Meridian Street, Boston, MA
Berkshire Roots offers award-winning, locally owned and operated cannabis. Cultivation at Elevation. While visiting the Berkshires, stop into our main retail and cultivation facility, check out our menu prior and place a pre-order. We would love to meet you and are happy to answer any questions. We are a Massachusetts-leading cannabis cultivation and dispensary, providing craft-grown cannabis from Berkshire County, the highest elevation in the state. Our team members in cultivation, extraction lab and infused products are considered amongst the best. Strict quality control and lab testing ensure consumers have the ultimate cannabis experience no matter the product type.
The Pass
1375 North Main Street, Sheffield, MA

Located in Sheffield, Massachusetts, The Pass was recently voted the number one dispensary in the region by
Rural Intelligence
readers. Their expert team offers a wide selection of Berkshire-grown flower and hand-crafted cannabis products including their award-winning muscle gel, as recognized by
High Times
magazine. Flower is grown steps from their retail store, ensuring the freshest cannabis possible. The Pass offers an extensive menu of price points and potency options and their trained budtenders spend time guiding you to the right mix of products for your enjoyment. Now offering a full line of high-quality, locally sourced CBD products including gummies, tincture and balm, there's something for everyone.
Berkshire Museum
(413) 443-7171
39 South Street, Pittsfield, MA
Berkshire Museum features the wonders of fine art, natural science, and history. Located in the heart of downtown Pittsfield, Massachusetts, Berkshire Museum has been serving the community of Pittsfield and greater Berkshire County for 120 years. With a vast collection of paintings, sculptures, and taxidermy specimens, as well as the only aquarium in Berkshire County, Berkshire Museum offers inspiration for all ages. Discover the permanent collection, rotating and traveling exhibitions, as well as unique and engaging programming.
TurnPark Art Space
2 Moscow Road, West Stockbridge, MA
TurnPark Art Space is a marble quarry turned sculpture park and contemporary art center in the heart of the Berkshires. The diverse landscape of the park incorporates hills, meadows, and a dramatic 65 ft vertical cliff drop. The grounds feature an outdoor sculpture collection, two galleries, an outdoor amphitheater, and a gift shop.

Crystal Essence
39 Railroad Street, Great Barrington, MA
For over 35 years, Crystal Essence has been curating an extraordinary collection of Crystals, Books, Tarot & Oracle Decks, Jewelry, and Artful Gifts. It is our mission to provide tools of transformation to support your path of growth and discovery. Our Wellness Center offers intuitive readings and healing sessions as well as dynamic spiritual workshops. Our store has become an oasis of healing and serenity in the heart of the Berkshires. Come, enjoy the peaceful community that has made us a destination for spiritual seekers for decades.
Berkshire Art Center
13 Willard Hill Road, Stockbridge, MA
141 North Street, Pittsfield, MA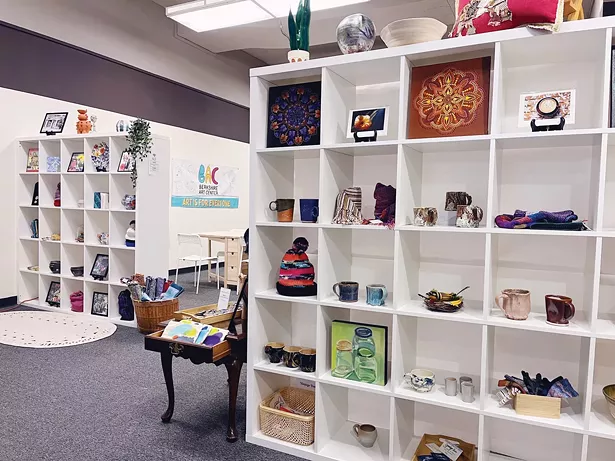 Make art, buy art! Berkshire Art Center, formerly IS183 Art School, offers classes, workshops and events in-person and online via Zoom year-round for all ages. Our gallery shop features work by local artists, discounted art materials, and art books.

Mad Macs
Allendale Shopping Center
5 Cheshire Road, Pittsfield, MA
Since 1998, Mad Macs Inc. has been Berkshire County's "go-to" for Apple sales, service, and iPhone repair. Other areas of expertise include PC Sales and Service, Network Services, VOIP systems, Pro AV, and Managed IT Services for SMBs.

Blu Salon & Spa
740 Williams Street, Pittsfield, MA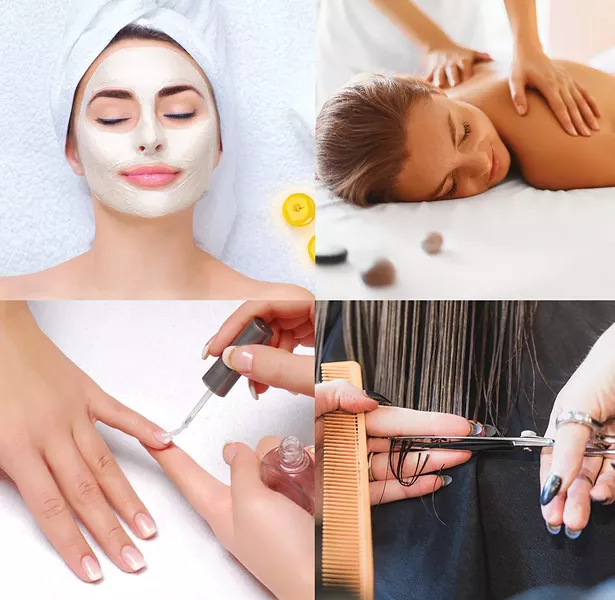 Blu Salon & Spa is located in the heart of the Berkshires. With an amazing team of 17 we will make you feel warm and cozy in our 4,000 square foot salon and spa. Offering waxing, massage, facials, manicures and pedicures. We have a medical grade infrared dry sauna and it doesn't stop there! We have a full service salon for everyone, men, women and children are welcome. Give us a call today and allow us to take care of all your needs.
Shire Cottage Bakery
Adams, MA
Shire Cottage is a custom order bakery specializing in custom cakes, desserts, and decorated cookies. Pastry Chef Jessie Kratz offers in person and online classes for those who want to explore the art of baking. Follow on Facebook for specials and events.

The Gifted Child
72 Church St, Lenox, MA
The Gifted Child offers fun stuff for kids including clothing, toys, gifts and gear for babies to tweens. The store is jampacked with the latest novelties to tried and true classics.

Shakespeare & Company
(413) 637-3353
70 Kemble Street, Lenox, MA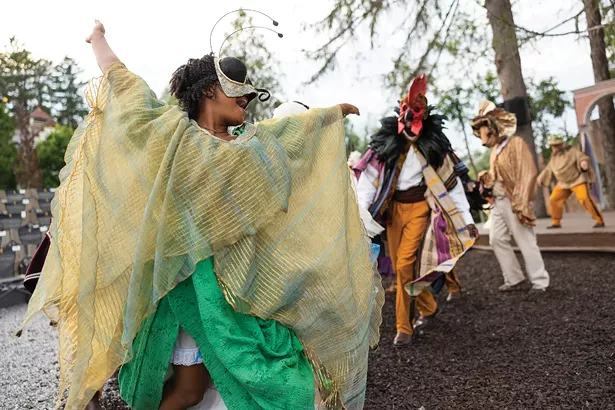 Shakespeare & Company's 2023 season, its 46th, will feature classic and contemporary plays presented outdoors and indoors on four stages. Attracting more than 40,000 patrons annually to its performances, Shakespeare & Company also offers education and actor-training programs year-round, both around the globe and at its 33-acre campus in Lenox, Mass.
Shakespeare & Company welcomes visitors of all ages to experience the Bard in the Berkshires, whether it's to see a show, enjoy a picnic on the grounds, take a workshop, or enroll a young actor in an education program for students ages seven through 17.

Berkshire Camino
(413) 327-4312
Imagine a multi-day hiking journey with Berkshire Camino. Local Berkshires experts plan everything from quality lodging and dining, to local transport, and backpack transfers. Mindfully oriented guides lead guests along curated routes from one charming town center to the next via country roads and woodland trails. Scenic vistas, historical and cultural perspective are just part of what stimulates your curiosity. These are precious days for you to reset.
The small group format is solo-traveler friendly. Have a group? Reserve an excursion for your corporate gathering or family reunion. Single day excursions also available.