Page 3 of 3
JV: Right. The more we know, the more we can do, the more we can change.
GP: Exactly.
JV: A triumph of this work is how each of these poems opens a door, behind which is a human being in prison. And that is a pathway for people to begin understanding "Oh, this 'inmate' is a human being, and I, too, am a human being, except I have all of this freedom and opportunity." It's that kind of awareness that initiates the process of doing our part. Was this what you sought to offer with this work? I know you said it came out naturally, as a way of processing your experiences, but in choosing to offer it to the community, what is your intention?
GP: It started, as I said, as a very organic process. But when it became clear to me that I wanted it to be a full-length book, then the idea of what I wanted to communicate began to come in more. Really, it's about raising consciousness. Because, again, how people want to engage themselves around this issue is very personal. I would not say, just as with Kind [Primack's book of poems around animal rights and veganism, published by Post Traumatic Press in 2013], how people are supposed to engage, with the issues around how we treat other living beings. But understanding what's going on, that I feel comfortable sharing, and that's what I would say here too. The idea of really working to individualize the people who are incarcerated, and not have this blanket disavowal and trashing of them. That's my goal.
JV: Right. Put the blatant realities of incarceration right in front of people, and let them go from there. I think Randall Horton [senior editor at Willow Press] says it perfectly in the Visiting Days introduction: "If you feel a little uncomfortable about this book, then we (Willow Press and Gretchen Primack) have done our job as both publisher and poet." [We both laugh, rather gleefully.]
GP: That's exactly right.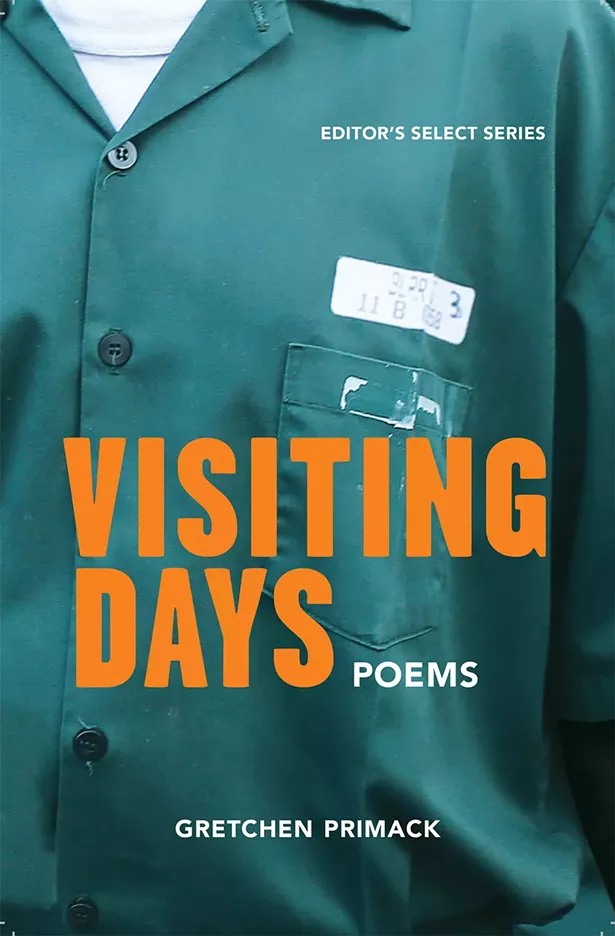 Papa G (B3)
Fathers are allowed not to love. I loved anyway.
He was the moment that made my heart announce itself.
But he slipped under the black rock as if I'd never loved at all.
Took time but I found that devil Who pushed him under.
Found him and pushed him under, his mouth round as a zero.
I pushed him so far under the world his body was hardly found.
They found me guilty. I found me.
From Visiting Days (Willow Books) by Gretchen Primack