The Greene County Catskills are enchanted and enchanting, rugged and sparkling. This is great winter country, with Hunter and Wyndham mountains anchoring the snow sports scene, and a great place to explore any old time: people who can make their dream into a viable destination this far north of the commuter belt tend to be very good at what they do.
And nowhere is this more true than in certain Greene County kitchens. You won't go hungry wandering these parts, nor will you have to settle for the ordinary. Greene County has some inspired chefs who will seduce and delight, and have you driving back up here just for another taste.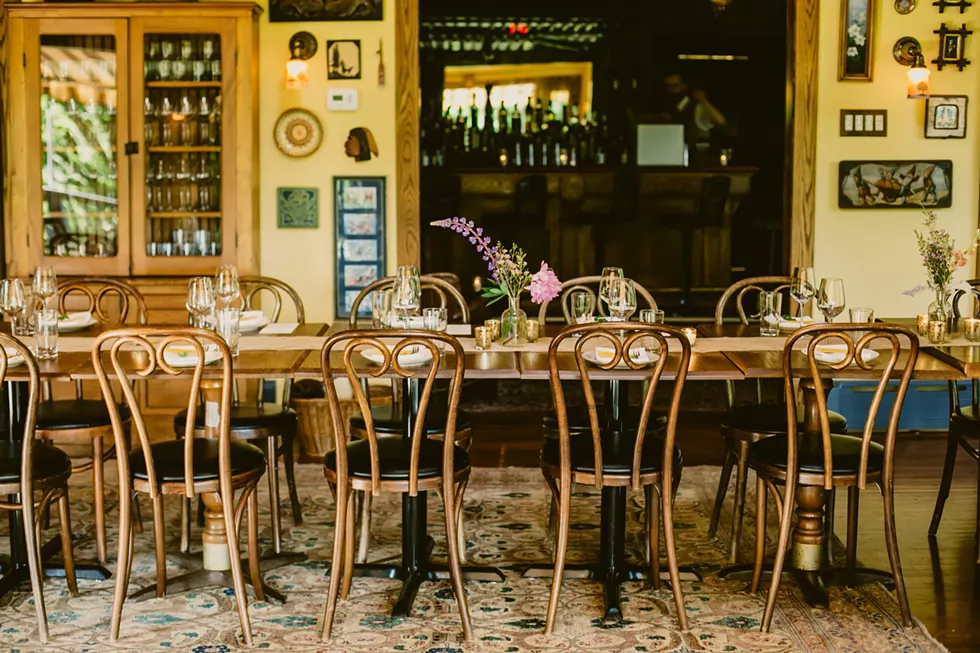 Deer Mountain Inn, in the mountains outside Tannersville, is a classic turn-of-the-century lodge on 169 acres, with stunning valley views, and an extensive network of trails should you fancy a before-dinner or post-brunch hike. Michelin-starred Chef Ryan Tate offers an inspired multicourse tasting menu priced at $95 per person, a seasonal menu that aims to take guests through a thoughtfully curated experience; DMI's November 2019 iteration begins with a pickled quail egg and ends with burnt-wood sorbet, for a progressive tasting experience featuring a dozen distinctive dishes in all.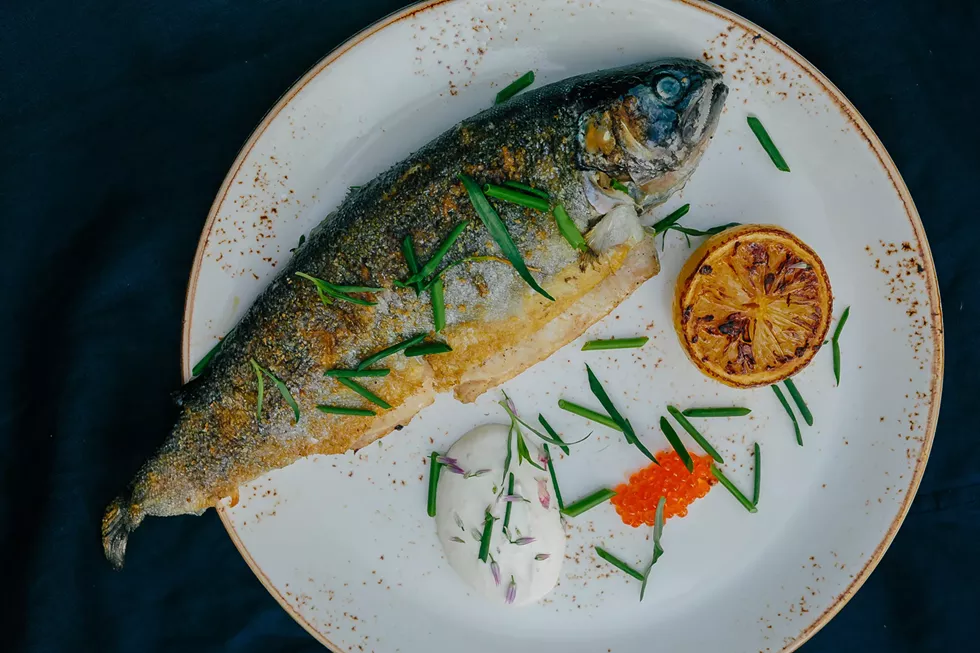 Nicole Franzen
The bar at Prospect.
Prospect, set in a beautifully renovated mid-century-modern-meets-tomorrow lodge, you'll dine while gazing out floor-to-ceiling windows at glorious view of Hunter Mountain. Executive Chef Alex Napolitano employs a "playful twist" on local cuisine, to which he brings the skills honed at Michelin-starred restaurants in both Italy and Manhattan after graduating from the French Culinary Institute's Italian program and taking classes at Alma.
Read MacKenzie
Octopus terrine at Prospect at Scribner's Lodge.
Playful, in this context, means starters in shareable sizes—a delicious housemade sourdough bread, cheese, and charcuterie —and delicacies like smoked trout rilletes, roasted squash toast, handmade pasta, and a 90-day dry-aged ribeye for two.
A great luncheonette with burgers and baked goods is a community treasure, and at Gracie's in Leeds, you will find this concept elevated to award-winning gastronomic heights. Chef Andrew Speilberg and baker/pastry chef Allyson Merritt graduated from the Culinary Institute in Hyde Park, honed their scratch methods and local sources with a couple of years in a renowned food truck then opened a charming Main Street location and have won (literally) too many Hudson Valley and Capital District "best of" accolades to list.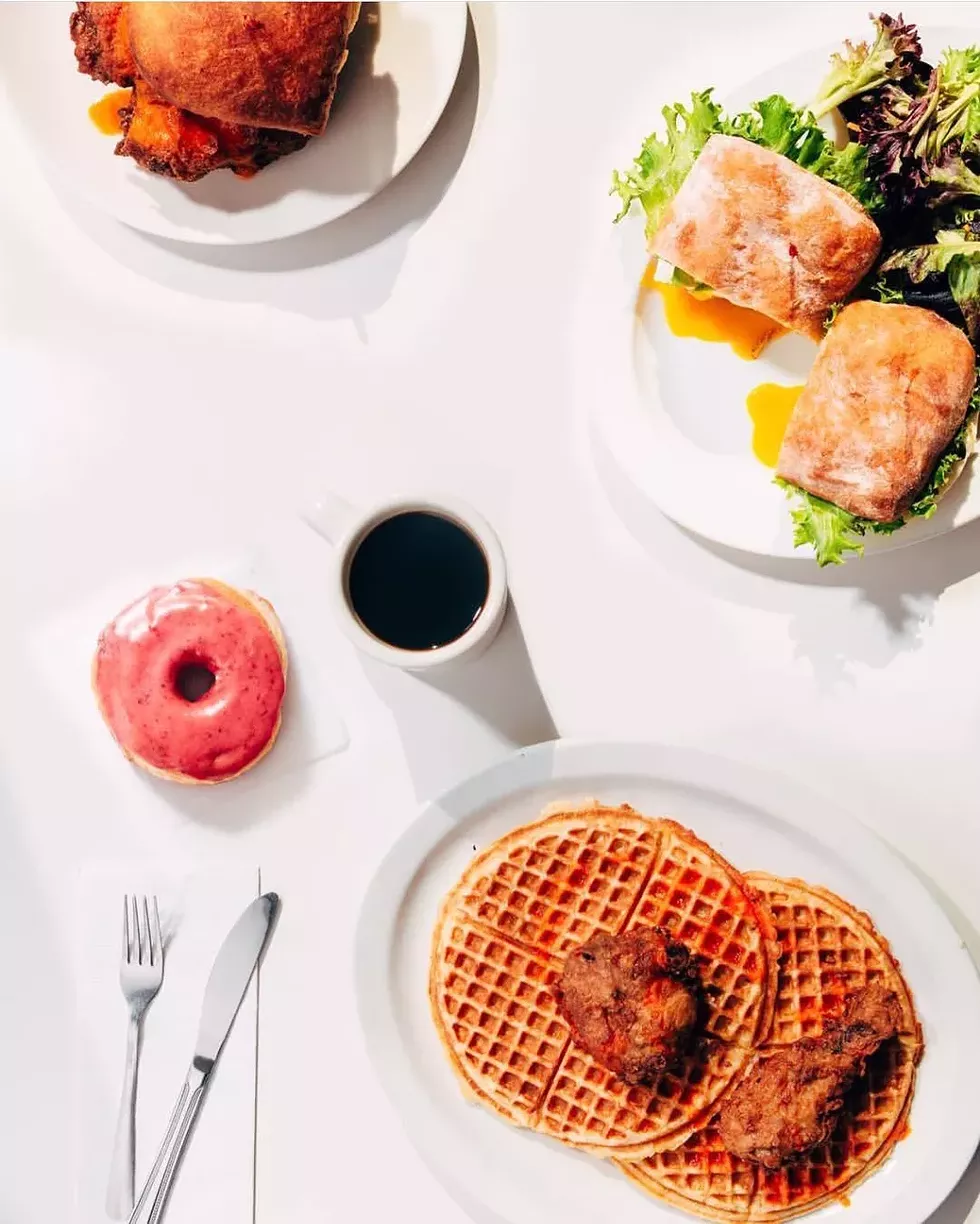 Tom Eberhardt-Smith
Brunch spread at Gracie's Luncheonette in Leeds.
Housemade items include (but are not limited to) condiments, dressings, cheeses, smoked and cured meats, the burger blend, and (of course) baked goods. Stop in and try a yogurt parfait, smokehouse burger, or some baked mac-and-cheese, but save room for handmade dessert.
On the riverbank in Athens, among graceful willows, you will find the 1883
Stewart House
. Owners Lon and Lois Ballinger have lovingly restored this
nine-room movie-star-calibre getaway
to sparkling loveliness, and Chef Bob Turner reigns graciously over the art deco 1883 Tavern and Captains Table, turning out locally sourced classics with a modern flair.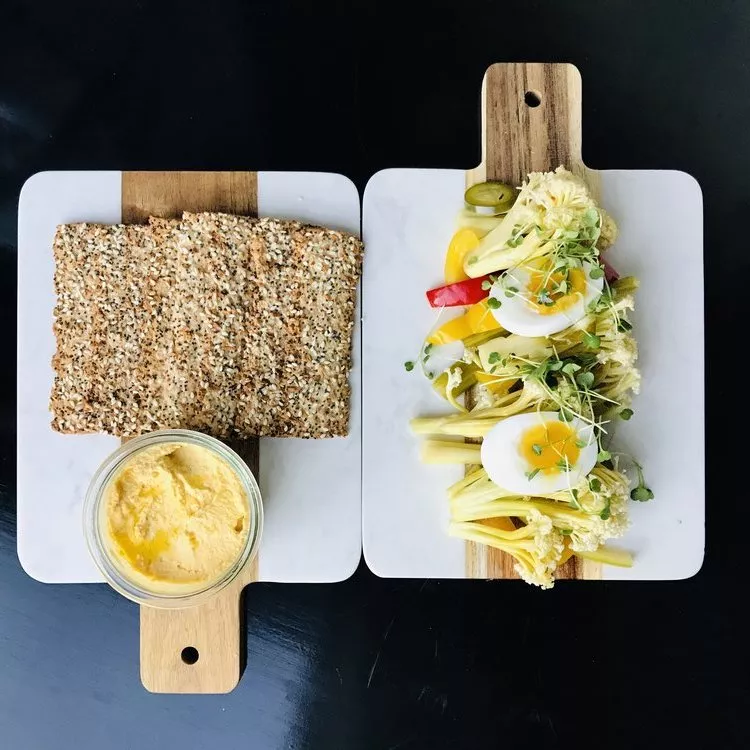 This is comfort food to heal the soul—you can start with a warming mug of bone broth with ginger and trumpet mushrooms or roast carrot and butter bean hummus with an "everything" cracker, the perfect opener for a feast of steak au poivre or grilled kohlrabi.
Cargill Photo, courtesy of Maggie's Krooked Cafe
The dining room at Maggie's Krooked Cafe in Tannersville
If you're anywhere near Tannersville, NY and want an authentic Catskills experience, drop in at Maggie's Krooked Cafe. If the walls of this beautiful room could speak, they'd have a million tales to tell of kindness, community spirit, and splendid meals served with huge love. An epic breakfast menu is offered all day long, with 10 gourmet egg specialties (including a make-your-own omelette) and a half-dozen varieties of pancakes.
Then there's the lunch menu. Ever try a grilled cheese on wholegrain bread stuffed with sautéed veggies? It's one of an encyclopedic list of sandwich options, from burger classics to peanut butter on whole wheat with honey, sunflower seeds and bananas. Maggie, your hostess, is a world traveler who's chosen the Northern Cats as her home. One hearty, unpretentious meal at this cornerstone of the Painted Village in the Sky, and you'll understand why that's something to celebrate.