Leave your heels at home and put on your jeans and cowboy boots, because it's time to dance till the cows come home and chow down on some of the very best locally-sourced Hudson Valley foods!

On Saturday, September 7, the Glynwood Center for Regional Food and Farming in Cold Spring will host its annual Farm Dance Gala, a five-hour fundraising event that also includes live and silent auctions—so practice that paddle-raising! What are you bidding on? How about some of the most unique and sought after Hudson Valley food and farming experiences.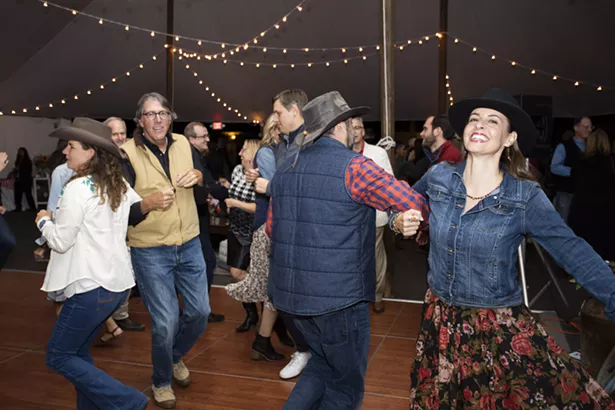 Photos Courtesy of Glynwood
And speaking of experiences, you will dance to music by the Edith and Bennett Band with live dance calls by Eric Holleman and enjoy a meal from Chef Bruce Kazan of Main Course Catering and Events, that features food from Glynwood as well as other Hudson Valley farmers and producers.

Tickets start at $300 with all ticket sales, sponsorships and auction proceeds benefiting this nonprofit's mission to ensure the Hudson Valley continues to be a region defined by food where farming thrives. Glynwood is a working educational farm and the Farm Dance Gala is their annual celebration of the innovation, bounty and resilience of food and farming in the Hudson Valley.
Photos Courtesy of Glynwood
Glynwood will hold other events in September too, including a screening of the award-winning
documentary Modified: A Food Lover's Journey Into GMOs
, on September 19th, which also includes a Q&A session with writer, director and producer, Aube Giroux. On Sunday, September 29, you can attend a workshop to
learn how to Cook Like a Farmer
with Leon Vehaba of the Poughkeepsie Farm Project and Jessica Clark as you prepare a delicious meal on the spot.
For information on tickets to the Farm Dance Gala, film screening and Cook Like a Farmer events, visit https://www.glynwood.org/