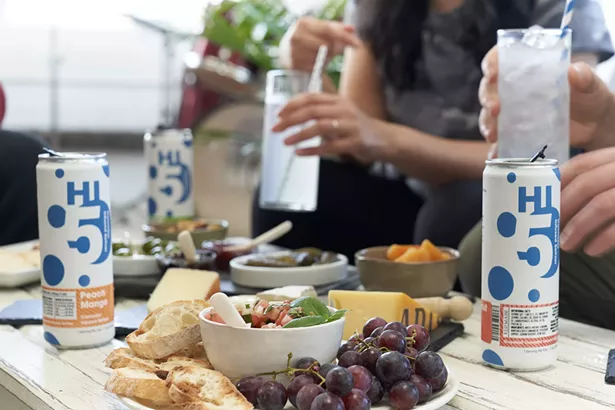 Images courtesy of Theory Wellness
Hanging out over the holidays just got better with
Theory Wellness
's cannabis-infused seltzer,
Hi5
. This gluten-free, zero-calorie drink offers a discreet way to alter your state while surrounded by family and friends.
Available exclusively at Theory Wellness's
Great Barrington dispensary
, this cannabis seltzer offers a quick onset, and controlled effects. And this season's flavors—Cranberry and Winter Mule, a twist on the popular Moscow Mule cocktail—are perfect for holiday celebrations.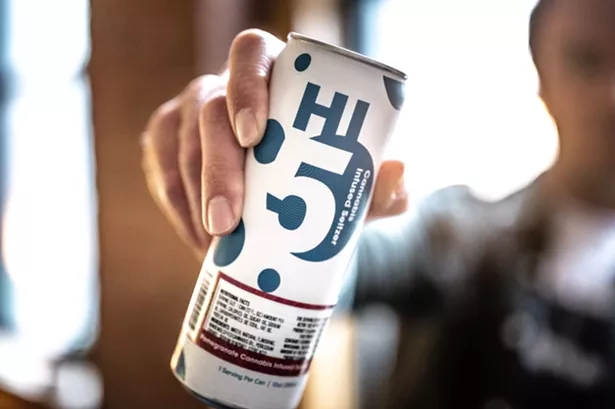 Images courtesy of Theory Wellness
Using a new type of technology, cannabis is made water-soluble and is infused into the seltzer, according to Theory Wellness's Vice President of Marketing Thomas Winstanley. "It's a controlled way to consume cannabis, and it also takes the guesswork out of dosing," Winstanley says. "Edibles can often take up to 45 minutes before consumers feel the full effects. There are five milligrams of cannabis in each 8.5-ounce can of Hi5, and the effects can be evident within five minutes."
Hi5's expert dosing allows a more controlled experience for the canna-curious as well as experienced consumers. The quick onset helps consumers avoid the "I don't feel anything; let me have another" zone that could lead to a higher buzz than intended.
Drinking from a can also means consumers can enjoy cannabis in a normalized way at gatherings, like relaxing by the fireplace after a day of enjoying winter activities. "You're not passing a joint or sharing a vape pen," Winstanley says. "It's a new way to enjoy cannabis, without feeling the need to sneak away from whatever it is everyone else is doing."
Images courtesy of Theory Wellness
The cannabis-infused seltzer also bridges the gap between alcohol and cannabis—without the hangover, it's a new kind of buzz. "These beverages feel like they would fall into the category of hard seltzer: zero calories, natural ingredients, and a fresh taste," Winstanley says. "It's a clean way to enjoy cannabis."