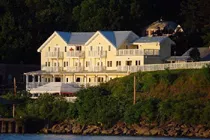 EXPERIENCE THE RHINECLIFF THIS FALL!
RESERVATIONS RECOMMENDED.  www.therhinecliff.com, 845-876-0590
Gift Certificates make great Gifts!

Enjoy the Rhinecliff Hotel this Fall! Join Us for our line-up of very Special Events... Dine late into the night with our new Fall menu.  Experience  Bonfire Night, a Medieval Feast from 6pm this Thurs Nov 4th - telling the story of Guy Fawkes and the Gunpowder Plot,  along with the Grand Burning of "the guy," enjoy special Guest Chef Brigitte Flamin's  hearty medieval feast, flagons of ale and strolling minstrels. Admission 35 pounds+ plague tax +kings gratuity, kids 15 pounds. Boogie w/Big Joe Fitz from WDST this Friday, have Brunch with Dave Marcus this Sunday  and get your groove  on with our new  Jazz Club Jam   this Sunday evening at 7:30pm hosted by Pam Pentony. 
 You're Invited to a Killer Dinner Theatre Experience Thursday, November 11- 7pm,  when the Murder Cafe presents their Murder Mystery A Wedding in Transylvania! A glamorous dinner and interactive theater production featuring a reception with hors d'oeuvres, a sumptuous three course dinner, wine and coffee included and a cash bar. All in all a night made in hell.... $49.95pp+tax and gratuity.
IRON GRAD II, The Culinary Smackdown, RETURNS TO "STADIUM KITCHEN RHINECLIFF," for Heat 1 Tuesday. Nov 16th with a new twist that is sure to heat up the competition.  A new MASTER GRAD CHEF has been invited to participate, Greg Stafford from the Flatiron Restaurant is the first. There's still time for contestants wishing to participate to qualify, send a brief bio to logan.ronkainen@therhinecliff.com. Iron Grad II dates are Tuesday's Nov 16, Dec 7, Jan 11, Feb 8,  GRAND FINALE IRON GRAD II  MARCH 8.-   $42.95pp+ tax & gratuity- 4 course from 4 Chef's, wine pairings included. 6:30pm Cocktail reception, 7pm Dinner.      4 ENTER ONLY 1 LEAVES!
Vive La France!!! Le Beaujolais Nouveau est Arrive!!"
Come Celebrate with us Friday, Nov 19th  6pm
Chanteuse Elaine Rachlin sings "Le Marseillaise"!
Chef Brian Kaywork cooks "Le Grande Cuisine!
Owner James Chapman wears a "Blue Suit with Matching Red and White Tie"!!
Our first Stump Trivia Night is scheduled for Thursday November 18th, 8pm.  Put a Team together and Join us for Great fun, drinks, fabulous food...
Upcoming special  musical guests  for Friday Nite Blues include  two current members of  Gregg Allman's Band  Jay Collins & the Kings County Band  play next Friday Nov 19 and the Scott Sharrard Band   joins us Friday, Nov 26th.    We'll be hosting a Homecoming Party with that great party band The Crawdaddy's on Wed Nov 24th at 8pm. Father Coen hosts a very popular Irish session the 2nd Sunday of the month from 4-7pm (Nov 14th). We've just added the Jazz Club Jam the first Sunday of the month starting at 7:30pm hosted by Pam Plentony. (Nov 7th).  
Make your plans now to Celebrate the Holidays at The Rhinecliff on Thanksgiving Day, from noon-5pm, enjoy roasted local turkey "two ways" and all the fixings.$42.95 pp, children 6-12 $19.95.