There's a snap in the air. The color spectrum has shifted to that rust-tinted in-between time, bookended by Green Wednesday (the day before Thanksgiving, and the biggest online shopping day for legal cannabis) on one end, and your first moments on the slopes, on the other. Along the way, one rule remains: Cannabis and winter fun are a perfect pairing.
Images courtesy of Canna Provisions
Now's the time to stock up on the topicals and balms infused with cannabinoids carried at Canna Provisions stores, in preparation for the first ski and snowboard outing of the season. If you're worn out from a day on the slopes at Butternut Mountain, deploy some THC-infused balm by Nordic Goddess, which uses nanotechnology for fast effects to ease post-shredding aches. Go for the small version for easy portability on the slopes.
Images courtesy of Canna Provisions
Or use Green Wednesday or Black Friday as a reason to buy gift cards and adult-use cannabis products for the consumer in your life—or for yourself. Don't want the mind-altering effects of THC? Opt for one of Canna's many CBD products. Local handmade products from small-batch Massachusetts soap maker BudsSuds or CBD-infused body oils are yearly must-haves for anyone taking full advantage of winter in Western Massachusetts. Canna Provisions also stocks CBD from woman-owned company The Healing Rose, as well as from the organic, horse-powered Sawyer Farm, a zero-carbon, regenerative enterprise in Massachusetts that grows all the hemp for this full-spectrum oil.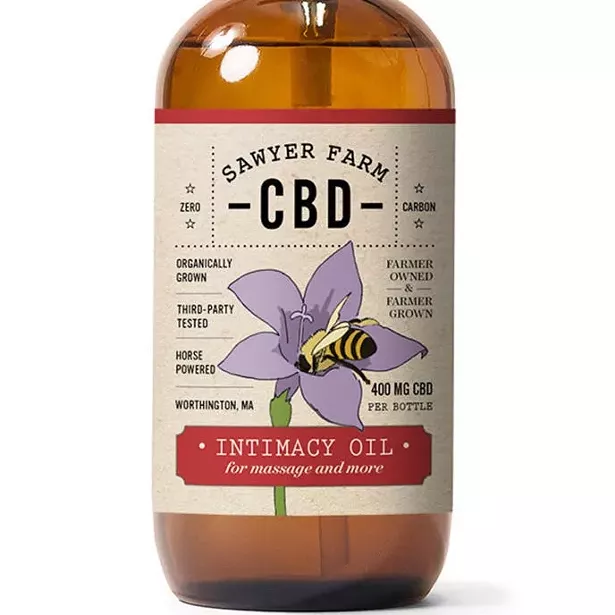 Images courtesy of Canna Provisions
Speaking of high-CBD products, grab a pack of exclusive, brand-new pre-rolls created in partnership with Canna Provisions and Steven Van Zandt, legendary member of Bruce Springsteen's E. Street Band and actor on "The Sopranos." His wellness company Little Steven's Underground Apothecary was looking to enter the cannabis market with a high-CBD, low-THC product aimed at wellness for new consumers or the canna-curious; the Berkshires-grown Smash Hits cannabis—sold exclusively at Canna Provisions—fits the bill. Pair it with their organic kava and manuka tea for a soothing cold-weather combination.
Or if you really want a special experience, ask Canna Provisions guides in the store about the bundled products that are curated to be perfect before, during, or after a day of runs on your chosen ski and snowboard hill.
Images courtesy of Canna Provisions
Whether you're at the dispensary in Lee, Holyoke, or even bumping into one of the team members out in the powder (a distinct possibility), Canna Provisions has the most knowledgeable staff and best selection of recreational marijuana products ready to help you #betteryourjourney while enjoying the winter season.
Throw on your helmet and strap in and check out the local slopes below for information and updated ski conditions/trail news:
Jiminy Peak, Hancock, MA
Downhill Ski Condition Daily Report
Bousquet Ski Area, Pittsfield, MA
Downhill Ski Condition Daily Report
Otis Ridge Ski Area, Otis, MA
Downhill Ski Condition Daily Report
Catamount Mountain, Berkshires/NY border
Downhill Ski Condition Daily Report
Mt. Greylock Ski Club, Williamstown, MA
Downhill Ski Condition Daily Report
Wachusett Mountain Ski Resort, Princeton, MA
Downhill Ski Condition Daily Report