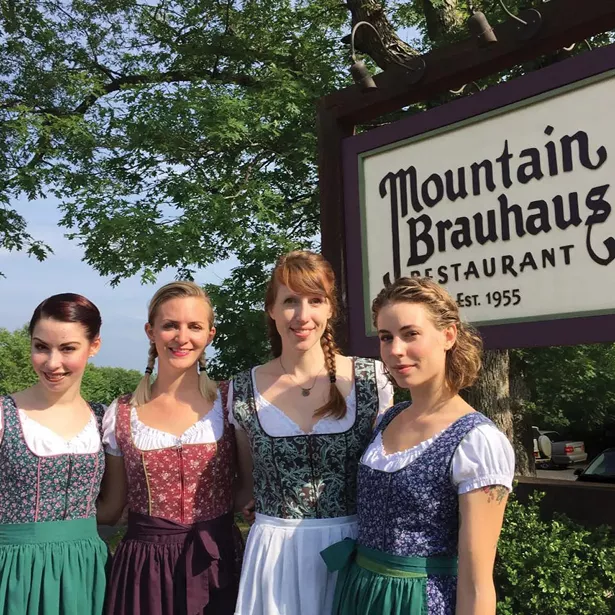 One Christmas, when Mark Ruoff's parents asked him and his siblings if anyone was interested in taking over the family business, Mountain Brauhaus, Mark raised his hand. "It's been our family's place and there was so much nostalgia attached to it," says Rouff, who now co-owns the German restaurant in Gardiner with his wife Veronica and his sister Ilka and her husband Kevin Casey, who is also the chef.
The restaurant has been serving German cuisine for more than 60 years with popular dishes like schnitzel, sauerbraten, Sachertorte, and Black Forest cake. "We added braised pork shank and we bake our own Bavarian pretzels like crazy too," says Ruoff. The pretzels are made with caraway seeds, sweet and spicy mustards, and warm smoked gouda. While German food is the specialty of this family-run business, the addition of chef Casey means there are more menu options now. "Kevin makes great vegan dishes and he does seafood beautifully," he says.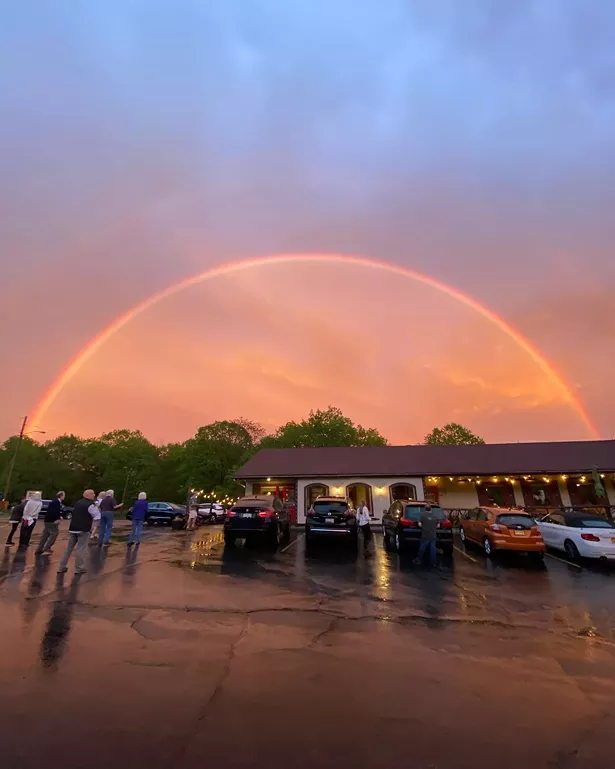 Even though the menu has changed a bit over the years, Ruoff knows that the customers still crave what has made the Mountain Brauhaus so popular and won them this Chronogrammie—their German cuisine. "Our customers like the longer-process cooking we do that many of our moms and grandmothers would do, such as roulade, which is pounded beef stuffed with bacon, paprika, onion, cornichons, and whole-grain mustard," he explains.
Ruoff has his own fond memories of childhood eating wienerschnitzel that his mom cooked. "It was crispy and the filling was everything," he says.
Winning this award, Ruoff says, was a huge honor. "German food has sort of made a resurgence in recent years after many years of decline, so winning has become more meaningful for that reason," he says, "because more people have chosen to enter this particular area of food preparation."