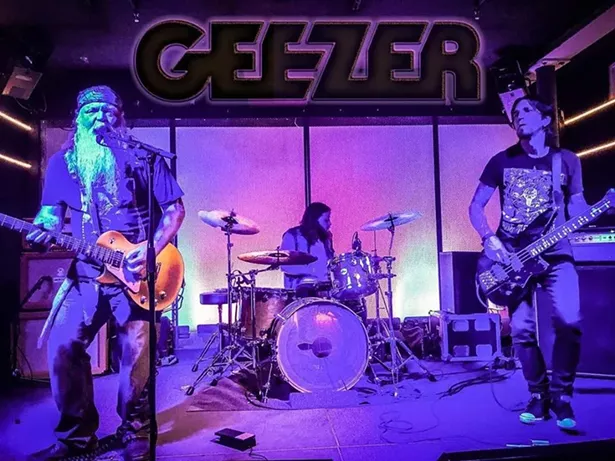 Later this week, I'll tell you about an event celebrating area jazz pop vocalist Roseann Sureda's new debut album. Today, I'm here to talk up another recent local release, one from a much different end of the musical spectrum: Kingston heavy psych titans Geezer, who just dropped—like the proverbial ton of bricks—a brand-new EP titled
Spiral Fires
. Still basking in its molten glow, the trio hits their hometown haunt the Anchor tomorrow night to share the stage with fellow hard rockers Forming the Void and Kings Destroy.
Featuring four lengthy, molten cuts, Spiral Fires sees Geezer, who lately have been bringing the hammer down at clubs and festivals across Europe and up and down the East Coast, stretching their exploratory sound deeper and deeper into the realms of space.
Dig the title track:
Geezer will perform with Forming the Void and Kings Destroy at the Anchor in Kingston, New York, on February 27 at 9:30pm. Call or check website for ticket price. For more information, call (845) 853-8124 or visit https://theanchorkingston.com/. Spiral Fires is out now on Kozmic Artifactz Records: http://kozmik-artifactz.com/.
To find out about more upcoming events in the Hudson Valley, subscribe to our weekly newsletter Eat. Play. Stay.