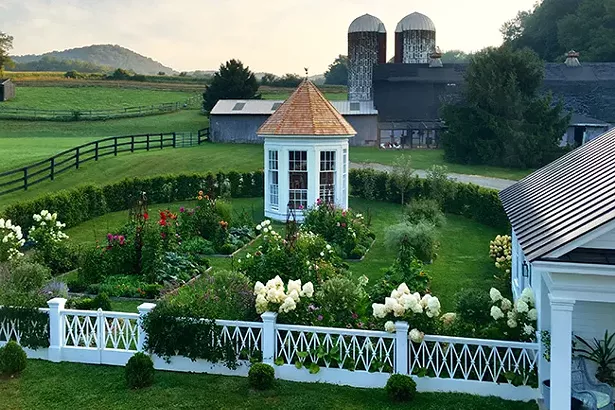 Clove Brook Farm in Millbrook.
Calling all green-thumbed, nature-lovers of the Mid-Hudson Valley. September is a great time to get outside and visit the region's beautiful gardens as you scheme and dream up next year's garden plans. Based in Garrison, the Garden Conservancy is a non-profit that helps protect and share gardens locally and across the country. The organization also educates the public about gardening and history, unearthing the special talents and knowledge of their garden hosts. This month, you can visit several gardens in the Hudson Valley through the Garden Conservancy's Open Days and Digging Deeper events.
Dutchess County Open Day: Saturday, September 22
Ringing in the fall, Dutchess and Ulster County gardens will welcome guests for one lush weekend, where you can pick from nine gardens. On Saturday, September 22, tour one or more of the five participating gardens in Dutchess County—Bear Creek Farm in Stanfordville, Innisfree Garden in Millbrook, Copperheads in Dover Plains, Clove Brook Farm in Millbrook, and Katie Ridder and Peter Pennoyer's property in Millbrook.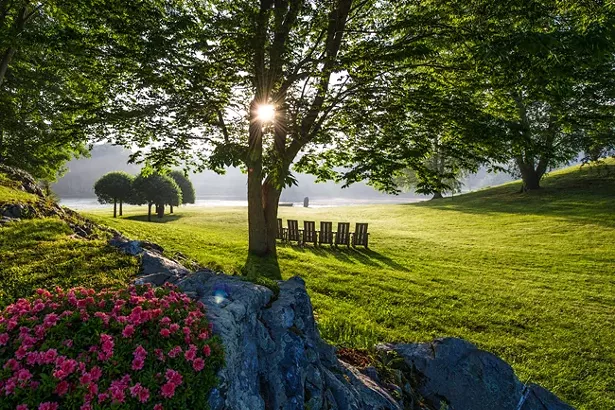 Innisfree Garden in Millbrook
Offering more than just gorgeous photo-ops, Open Days are a one-of-a-kind learning experience. As part of the Dutchess County Open Day, the Conservancy will dig deeper with guests at two locations: Copperheads and Clove Brook Farm, where experts will share their tricks of the trade. At 10am visit Copperheads to learn all about annuals from landscaper and garden designer Amy Pelletier Clark. Then at 2pm head to Clove Brook for a lesson on how to bring art skills into the garden from professional pottery maker Christopher Spitzmiller. Purchase tickets for Digging Deeper at Copperheads and Digging Deeper at Clove Brook Farm.
Ulster County Open Day: Sunday, September 23
Jesse Goldfarb.
Hollengold Farm in Accord.
On Sunday, September 23, head across the river to Ulster County to meander through gardens like James Dinsmore Garden in Olivebridge, Eric Stewart and Dr. Michael Sheran's garden in Accord, and the Hollengold Farm in Accord. The Hortus Conclusus garden in Stone Ridge, a veritable paradise of native trees, shrubs, and rare edible plants, will also host an open day as well as a Digging Deeper event at 1pm titled Unusual Edibles—Treasures for Garden and Table.
Learn more about the Garden Conservancy, get driving directions, and stay updated on their events.