Central Dutchess County is a fascinating and useful place. From the quirky, curvaceous, and cultured village of Wappingers Falls, to Hopewell Junction in East Fishkill where three railroads once converged, this part of the Hudson Valley blends down-to-earth practicality with wide-ranging variety like few other neighborhoods can.
The Fishkill and Wappinger Creeks meeting the Hudson meant that this area was always a strategic location, a transit hub and crucial crossroads since before there were roads. This was the home of the prosperous Wappinger Indians until 1683, when New Yorkers Frances Rombout and Gulian Verplanck purchased the 85,000-acre Rombout Patent in exchange for "a quantity of rum, powder, cloth, hatchets, shirts, knives, bottles, white wampum, earthen jugs and 80 pounds of tobacco," according to Fishkill historian Joseph D. Cavaccini. Fishkill was the site of the main supply depot for the Continental Army during the American Revolution (you can learn a lot about that era at the Van Wyck Homestead Museum) and afterwards became a thriving industrial region.
In the mid-20th century, IBM spread north from Westchester, bringing with it jobs for techies and engineers, jobs with good benefits and a culture that prioritized community involvement. At its peak, the 450-acre East Fishkill campus employed almost 12,000 people; more thousands worked just a few miles to the north at the Poughkeepsie campus. That's a good-sized amount of people, most of whom wanted to dine out, shop, be entertained, and play outside.
It would be wrong to say that central Dutchess felt no pain when those jobs vanished by the thousands in the 1990s. It would be even more inaccurate to underestimate the creativity and resilience of the onetime IBMers, their families, and the robust service, retail, and cultural landscape that had grown up to serve them.
A simple illustration: Nowhere else on the planet are the essential New York food groups of pizza, deli, and Chinese produced with greater passion and expertise. Ask somebody in Wappingers, Fishkill or Hopewell Junction where to find the best of these and be prepared for a list of answers, from legacy family places to wildly creative new kids on the block, and the bar keeps rising: pizza places add beloved Italian entrees and vegan choices, delis add house-smoked meat and charcuterie, Chinese takeout becomes pan-Asian.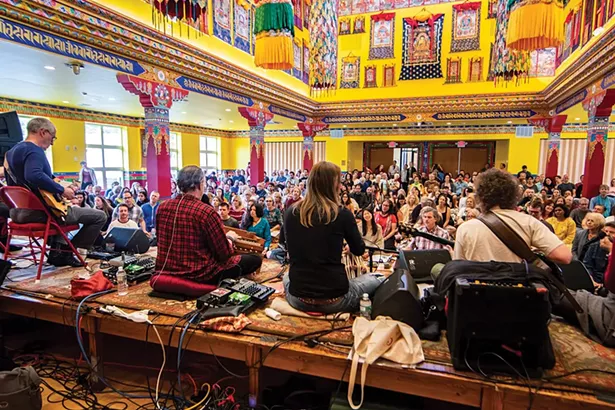 Courtney Kolb loves turning people on to the amazing places in what at first glance looks like an unexceptional strip of Route 9 in Wappingers Falls. "Sai Gon Pho is 100 percent authentic," she says. "It's the absolute best pho place." A little further up the road is award-winning Palace Dumplings, where the dumplings take a little longer—they're made by hand—but they're worth the wait.
"Then behind that same little strip mall, you have Cousins Ale Works. People are really excited about the apple pale ale style beer they're bringing out in late November. The apples are straight from Fishkill Farms; you can't get much more local than that."
Village Life
West of the strip malls, in the heart of the village, Kolb and her husband have been renovating a historic building to create four apartments and the Revival on Main hair salon and spa. "Both our families go back here for generations, and we knew this was an opportunity," she says. "There's an energy here right now. That's why we call our group Wappingers Rises. This town has a great history, but I think there may just be more cool stuff than ever."
Kolb's got her own favorites list: "Groundhog for coffee: they close at three, but they've got amazing coffee, homemade pastry, big hearty breakfasts. Our local vinyl shop [The Vinyl Room] has a vast record collection and serves pizza through a pizza window in the wall from the Wagon Wheel next door. The pizza place has been there forever; the vinyl shop moved in next door and brought arcade games, craft beer and wine, and the hippest live DJs anywhere. It's such a fun place. So is di'Vine. They're a gorgeous, mellow wine bar on the waterfall; they've got great small plates and live music Fridays and Saturdays. Oh, and a Culinary Institute grad opened West Main a few years ago, and the food is straight up fabulous."
Wappingers Falls will soon be lit for the holiday season; historic Mesier Park will have "head-to-toe lights" says Kolb, with a tree lighting and parade to take place on November 24 at 5pm. "Candlelight By The Falls will be open; they have tons of wildly creative gifts. Ruinous Revived [a furniture restoration shop] does the most amazing work with furniture out of a little garage on Reservoir Place, by appointment only. There's just so much going on. I'm far from the only person investing in the village right now; the restoration after the fire's been handled like the major opportunity that it is."
To the east, one minute off Interstate 84 in East Fishkill, the onetime IBM campus is now the site of Sloop Brewing's new 26,000-square-foot facility. Seven years ago, Sloop Brewing was a stand at local farmers' markets; it grew into a barn in Elizaville and is now roaring into Central Dutchess to ramp up production from 4,000 to 28,000 barrels a year at a location that is as perfect for distribution across the northeastern US and beyond as any on earth. The location also houses a second taproom in the former industrial space, where beer lovers can sample the outfits trademark hazy IPAs and eat pub grub from chef Adam Slamon's beer-centric menu.
Sloop is a harbinger of much more to come. National Resources announced in late 2017 that it had purchased 300 acres of the site for a trademark mixed-use iPark, redeveloping two-million square feet into mixed-use: build-to-suit warehouse and distribution space, retail, residential and lodging. Sloop has already been joined by More Good, an artisanal soda company, and Cozzini Brothers, a knife company. The other 160 acres are already buzzing: GlobalFoundries bought IBM's semiconductor business in 2015 and employs 2,500.
Another onetime IBM property being repurposed nearby exemplifies yet another field of central Dutchess excellence: the Sports KingDome, 347,000 square feet of state-of-the-art training facilities for baseball, softball, soccer, lacrosse, flag football, field hockey and recreational choices ranging from Wiffle ball and kickball to bocce, ultimate Frisbee, and quidditch. Opening in 2019, the KingDome will be a natural next level for a neighborhood that's been home to Dutchess Stadium since 1994.
Delectable Dutchess
November is a fine time in central Dutchess. Holiday shopping? There's literally too much retail of all sorts, from discount chains to exquisite jewelers and boutiques, to list. In Wappingers, the County Players at the Falls will be offering "Our Town" as part of their 61st season. Hudson Valley Restaurant Week is on through November 11, meaning you can get delicious deals at places like Aroma Osteria or Heritage Food and Drink in Wappingers Falls and Sapore or Hudson's Ribs and Fish in Fishkill. The Van Wyck Homestead in East Fishkill will host a juried craft bazaar on Thanksgiving weekend.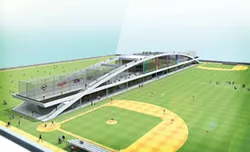 Whatever your definition of play might be, you can find it in this place where jocks, geeks, and gourmands have long since intermingled and discovered that they may even be the same people. In Hopewell Junction, the 1873 Hopewell Depot has been restored as a railway museum and charming entry point to the William R. Steinhaus Dutchess Rail Trail. Hopewell Junction, although small, fully embodies the aforementioned standard of pizza/Asian/deli excellence, along with some venerable pubs and Julie's Jungle, the first fully accessible playground in the county.
And when the snow hits, pretty Bowdoin Park in Wappingers Falls—the "gem of the Dutchess parks system"—is the place to go for skating, sledding, and tubing. "You can really get some speed going on the main hill," says Kolb. "But there are smaller hills. Everybody can find a spot they like."