As the
Berkshire Food Co-op
moves into its first custom-built location, shoppers will find plenty to celebrate: twice as much space full of the community's favorite organic produce, meat, dairy, seafood, fresh flowers, and bulk foods along with a comfier, bigger cafe, all offered with the co-op's familiar top-notch warm-hearted welcome.
"When you walk in, the first thing you'll see is 48 feet of coolers just packed with lush, local, and organic fruits and veggies and our new floral section," says marketing manager Jill Maldonado. "Just fruit and flowers everywhere. And our bulk food section will be slightly larger and much improved, with nut grinders so you can make your own butter, organic free trade coffee—all the faves, and with the new layout, it will be so much easier to access everything."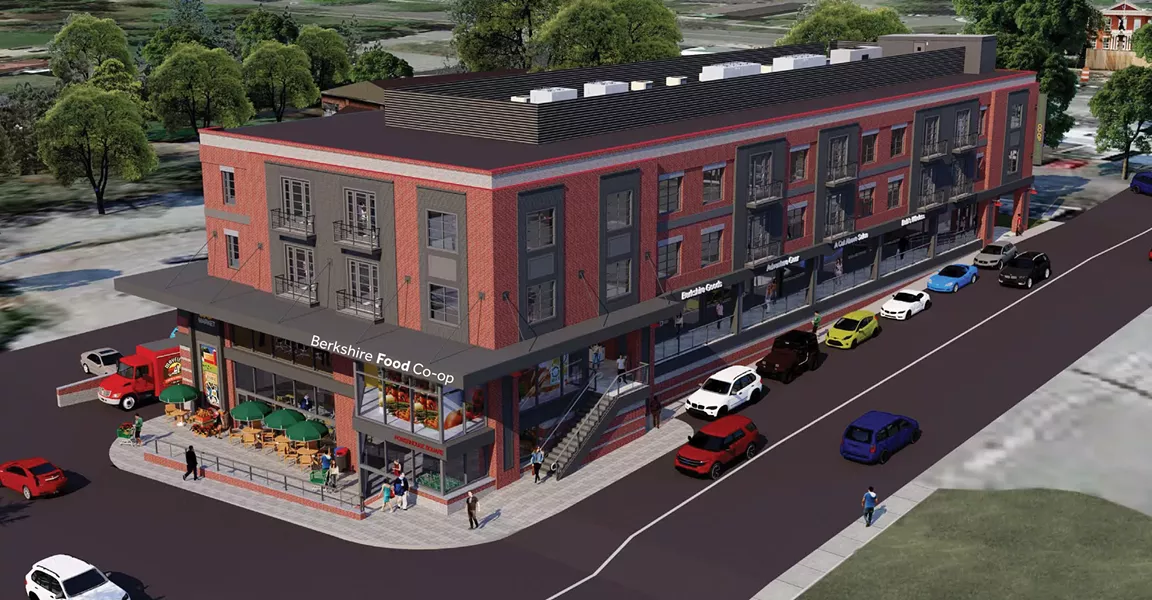 An artists' rendering of the new mixed-use building in downtown Great Barrington.
In the late '70s, Great Barrington was home to a collection of buying clubs, which led to the idea for a co-operative grocery store. The Co-op, which first opened its doors in 1981 in a barn on Rosseter Street and now does $8 million in annual sales, has grown as organically as the produce it sells. There are currently 3,500 member-owners and about 60 employees.
The mission is undiluted: sustainability, community engagement and transformation, and deliciously good health for all. Deals, discounts and programs keep the store affordable to everyone, and the co-op donates over $20,000 to the community each year through its giving programs. Berkshire Co-op also offers farm tours, educational workshops for all ages, and an intergenerational service program.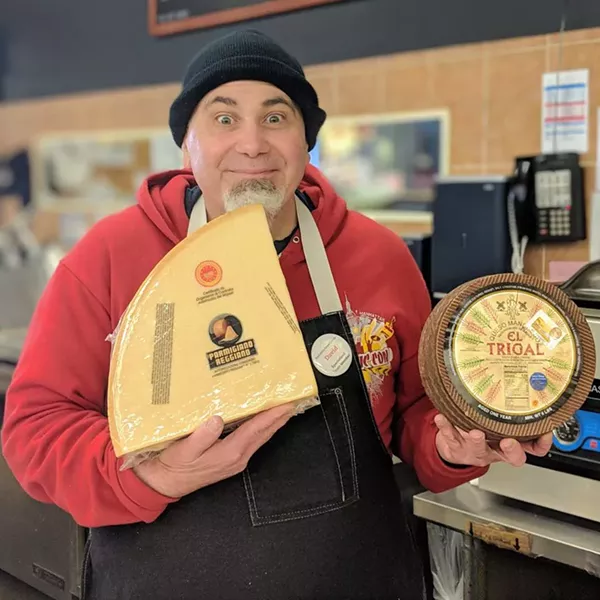 "The bigger we are, the more food we sell, the more money goes through the co-op and back into the community," Maldonado says. "As the season allows, we'll bring in produce from local farms, helping to generate even more good, living-wage jobs. At the heart of the Co-op's mission is a commitment to the community, whether it's through making charitable donations, choosing to do business locally, or providing a great place to work."
To get in on the grand opening celebration, follow the
Berkshire Food Co-op on Facebook
or on
Instagram
.