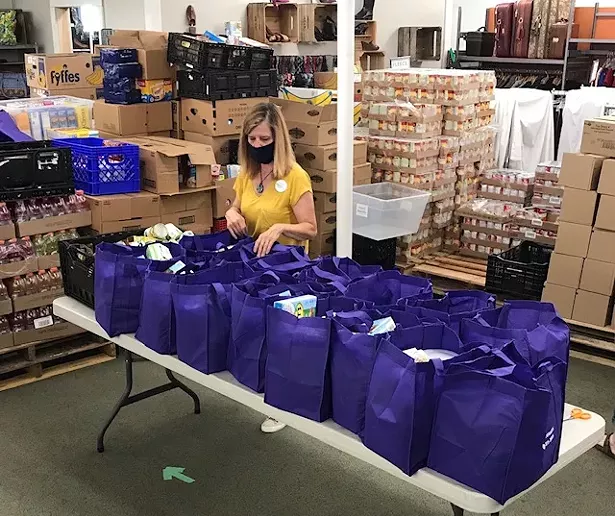 "I find many people know about one or two of our programs, but they do not realize the depth of programming that we offer—all for free—to our community," says People's Place Executive Director Christine Hein, who also won a Chronogrammie for Food Justice Advocate. "There is often a misconception that we only help individuals and families who live in Kingston, but this is not true, we serve all of Ulster County. Another misconception is that you must already be receiving services from Ulster County DSS. This is definitely not true. Anyone who feels they have a need can use any of our services."
Those services go far beyond food and clothing. Personal care items, housewares for people starting over, books, haircuts, a pet pantry, children's birthday parties—23 programs in all provide not just the bare essentials but the things that make us feel more fully alive. The financial fuel comes from the People's Place thrift store and boutique at 17 James Street in Kingston.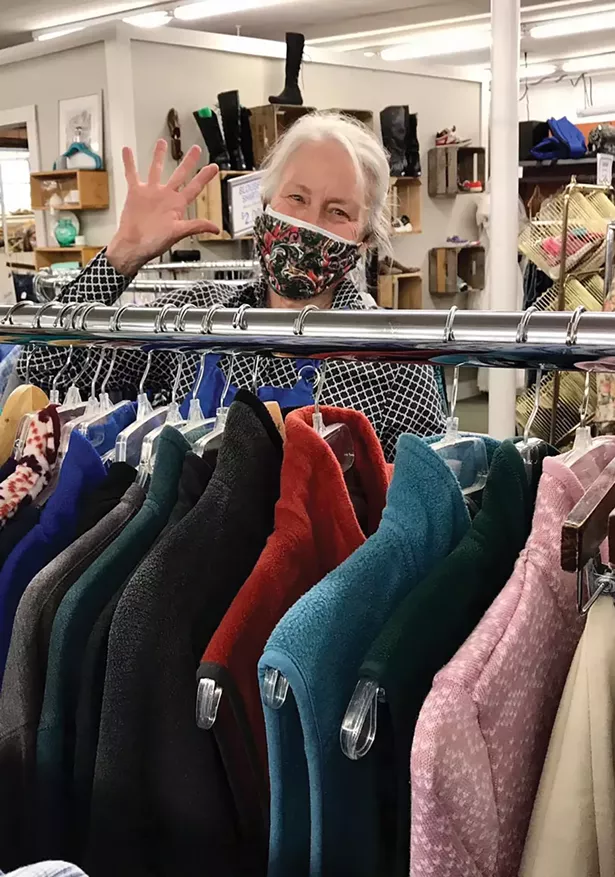 A volunteer at People's Place in Kingston
The food programs involved are thoroughly worthy of the honor our readers have accorded them, with an emphasis on healthy, fresh, and local: People's Place served 1,156,502 meals in 2020. Summer feeding for school-age kids, holiday bags for families, a pantry at which recipients can choose the stuff they know they'll eat, a free farm stand and a cafe are some of the highlights.
Collaboration is key. "My hope is that all agencies who work in food justice outreach work together to bring this important service to the members of our community who are in need," Hein says. "Like the broad scope of your readership, I believe we touch different people in a variety of meaningful ways. Hopefully, the aspect of People's Place that is most valued is that we strive daily to treat people with dignity."