When Michelle Layne Lawson saw the headline, she immediately felt it was speaking straight to her.
"It said 'Attention Bleeding Hearts,'" she recalls, "I just had to open it."
In August, Lawson, a digital designer who lives in Brooklyn, found herself reading
this story
from Chronogram's Eat. Stay. Play. newsletter about Hudson resident Michael Bucci and his farm full of rescue animals, which was desperately seeking financial support. "My heart just went straight out," she says. "I'd done a year-long series on rescue dogs that got bigger than I expected; other than that, I'd been in a rut. I hadn't felt inspired in a long time."
So she headed up to Hudson on a Saturday morning a few days later and was delighted to find the farm and its inhabitants just as described. "There were people around—sometimes there's no one—but it was a busy weekend," she says. "I was immediately welcomed by a group of chickens coming to check me out, like 'Who are you? Welcome!' and I was just overwhelmed by the good energy."
Taking the tour, her amazement only grew. "Michael showed me around and I kept wishing I had a recorder or a notebook, because he's just so full of wisdom, and he frames what he's doing so eloquently," she says.
From the Chronogram story, she knew that Bucci was engaged in a constant struggle to keep donations and volunteers coming. And something he said when she began casually snapping photos struck a spark. "I was thinking, some of these are pretty good, maybe I'll put them on Instagram," she says. "Then Michael said, 'People take all kinds of pictures, but we never get to see them,' and I said, 'What if I made a book? You'd see that and maybe I could sell it and the proceeds could go to the farm."
Even part way through that first tour, Lawson knew that Bucci deserved a wider audience. "He's not at all digital, but he's awe-inspiring," she says. "He's selfless—he's constantly putting the animals first, sometimes to his own detriment, but you can see how vibrantly healthy they are. They follow him around, he gives them everything—I felt that the fact that he isn't digitally connected was the only thing keeping him from a wider audience."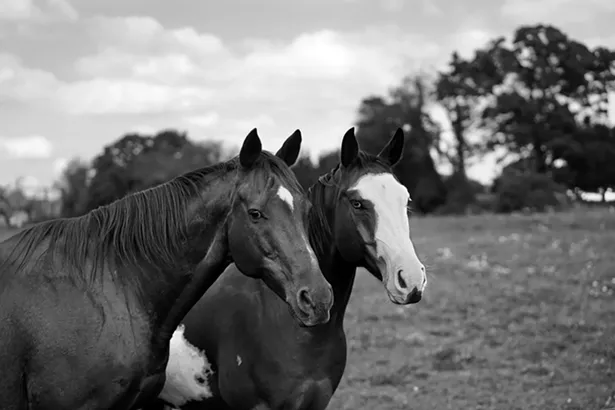 Despite the fact that it had been a decade since she'd done print work, Lawson found that the book came together smoothly. "There was a feeling of great ease, of being on a clear path," she says. "I got great help from Michael's neighbor, Sarah Berney, who helped me put the launch together, and the whole process of getting it laid out and sent to the printer took 7 days—after which I found out the printer was giving me a nonprofit discount. The whole process just flowed."
The result is
Tomorrow, Tomorrow: 150 Acres of Hope and Healing
, a journey recounted in evocative shots in which the animals seem to be engaging deeply with the lens and the woman behind it, and a portrait of a gentleman farmer truly worthy of the name. It's being marketed through a
dedicated website
that also tells the story of the farm, giving Bucci the digital presence he deserves—and 100 percent of the $29 cost goes to supporting the rescue mission.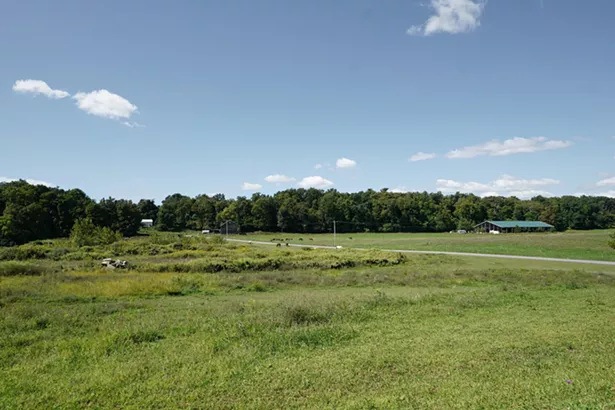 And meanwhile, Lawson's got her groove back. "Putting together and designing this book has felt like the biggest gift ever," she says. "I feel like it's brought me back to life, to the realization that we are all helping each other. Raising awareness through photography just feels like the right road to go down right now. I'm thinking of putting together a photo book with shots from some of the marches and demonstrations I've been attending."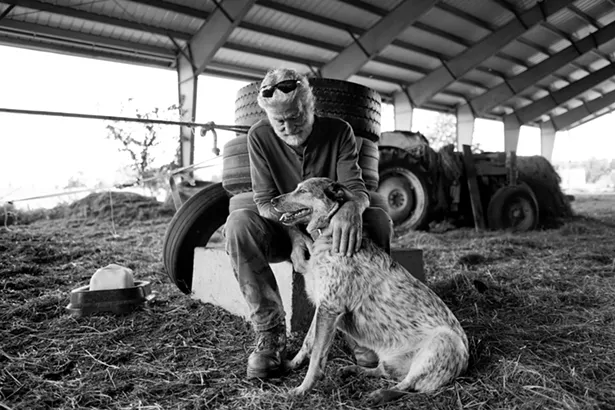 Support Tomorrow, Tomorrow, in any amount, by contributing to Bucci's
Gofundme
page.