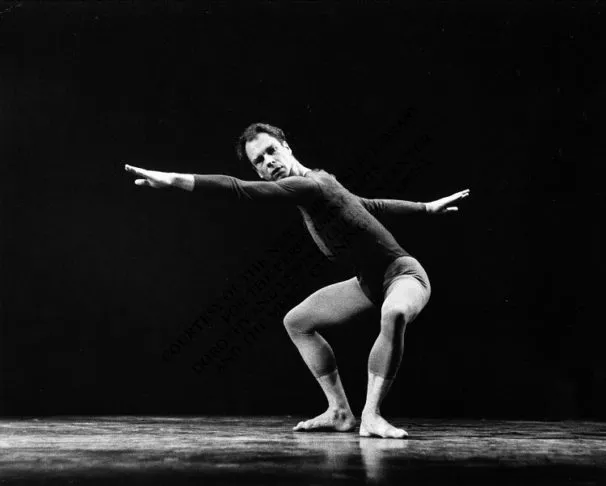 This week's local goings-on include happenings in the worlds of modern dance, jazz, literature, and independent film.
DANCE
"Embodied Time" in Beacon
Seeing the iconic choreographer Merce Cunningham's work performed live by a talented troupe is always a mind-blowing affair. On May 18 at Beacon's Ethan Cohen KuBe Theater, in observance of Cunningham's 2019 centennial, the Hudson Valley-based company A-Y/dancers will present "
Embodied Time
," a program of excerpts from works that he choreographed from the 1960s, '70s, '80s, and '90s. The pieces were compiled and arranged by former Merce Cunningham Dance Company member Jean Freebury and will be accompanied by a unique score from sound artist Mark Trecka and projected video animation by Joseph Ayers. Performances are at 5 and 7pm.
FILM
Carolee Schneeman Documentary in Hudson
Groundbreaking experimental/performance artist Carolee Schneeman, a Hudson Valley resident, passed away last March. To celebrate her life, work, and legacy, the Second Ward Foundation in Hudson will screen Breaking the Frame on at Hudson Hall on May 18 at 5pm. Created by filmmaker Marielle Nitoslawska, the documentary is an unusual, exhilarating, and insightful feature-length profile of the radical artist and includes music by composer James Tenney. A dance party with a cash bar and DJ Tedd Patterson and a performance by dancer Davon will follow at 8pm. (A donation of $50 to the Carolee Schneemann Foundation entitles each attendee to an open bar throughout the night.) https://hudsonhall.org/a-celebration-carolee-schneemann/
MUSIC
Ethan Iverson Jams in Kingston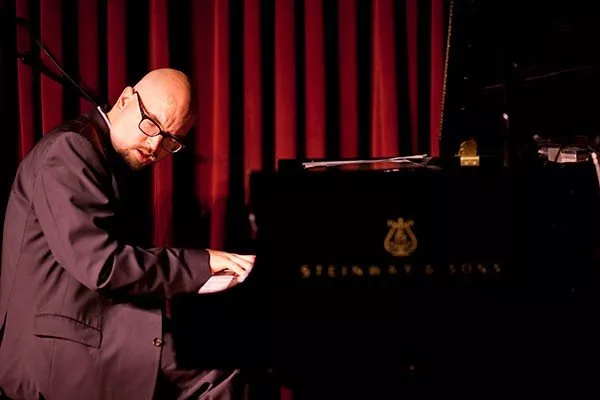 Pianist Ethan Iverson arose as a founding member of the celebrated jazz trio the Bad Plus, whose deconstructive interpretations of songs by rock and pop artists like Queen, Nirvana, Radiohead, and Black Sabbath have captured the ears of a crossover audience. Since leaving the band in 2018 and beginning his teaching tenure at Boston's New England Conservatory, Iverson has continued to perform with other players. On May 16 at 7:30pm, he'll be accompanied by bassist John Menegon and drummer Matt Wilson at the Senate Garage in Kingston for an evening presented by the
Jazzstock
promotions group.
READINGS
Alastair McIntosh Speaks in Ghent
Described by BBC TV as "one of the world's leading environmental campaigners," author and environmental activist Alastair McIntosh is a pioneer of modern land reform in Scotland. His books include Soil and Soul: People versus Corporate Power, Hell and High Water: Climate Change, Hope and the Human Condition, Rekindling Community, Spiritual Activism: Leadership as Service, and, most recently, Poacher's Pilgrimage: An Island Journey. In the music room of Hawthorne Valley School in Ghent on May 19 at 2pm, McIntosh will read from and speak about the latter book in a slide-augmented program titled "A Pilgrimage into the Heart of Place." https://school.hawthornevalley.org/
FILM
Basilica Hudson Launches Local Artist Series
To kick off its Back Gallery Artist in Residence Series, Basilica Hudson will host a free solo autobiographical performance by area filmmaker Zia Anger on May 17 at 7pm. Titled My First Film, the presentation will see Anger making use of spliced clips of her own work, real-time text, spontaneous Google searches, audience directives, and AirDrops. The multidisciplinary 2019 series has a "Hudson as muse" theme, and upcoming installments will feature musician Kaki King, filmmaker Daniel McCabe, painter Corina Ruscoe, and others.
To find out about more upcoming events in the Hudson Valley, subscribe to our weekly newsletter Eat. Play. Stay.