Spring just keeps right on giving in the Hudson Valley. As the weather gets warmer and warmer, exciting events are being added to the schedule with every week. From world-class live music to a woodworker's dream sale and Hudson's hippest reading series, it's all here, waiting for you.
MUSIC
Tickets on Sale for Vampire Weekend at UPAC
To say Vampire Weekend is massively popular would still be an understatement. The Brooklyn band's self-titled 2008 debut album landed them on numerous top 10 lists, including those of Time, NPR, Rolling Stone, New York Magazine, Pitchfork, and dozens more, as well as winning the NME award for "Best New American Indie/Alternative Band." Preparing to tour in support of their fourth album, Father of the Bride, the group has just announced it will be appearing at UPAC in Kingston on May 2 at 8:30pm. Tickets went on sale late last week and are $54. For tickets and information, call (845) 339-6088 or visit www.bardavon.org.
MUSIC
Warwick Record Store Launches "Talking Vinyl" Series
Recently opened Warwick record store Original Vinyl Records has unveiled "Talking Vinyl," a new series at the shop that features visiting vinyl experts sharing their knowledge about key artists and recordings and the back stories of some of music's legendary albums. The free series begins on April 30 at 4pm with an appearance by former DownBeat magazine editor Arnold J. Smith, who will talk about the landmark Duke Ellington performance at the 1956 Newport Jazz Festival recorded for the hit album Ellington at Newport. For a series schedule and more information, visit https://www.facebook.com/pages/category/Shopping---Retail/Original-Vinyl-Records-251091435554618/.
CRAFTS
Wickham Woodworking Studio Holds "Beautiful Scrap Sale"
Award-winning artisan woodworker Jessica Wickham is planning to relocate her studio from the 3,000-square-foot former hat factory in Beacon it's occupied for the last few years. To lighten the love, the shop is having a grand spread out over two upcoming weekends. "The sale includes a little bit of everything," says Wickham. "Interesting hardwood leftovers and cutoffs from our furniture work, small live edge slabs, rippings, cutting board seconds, and other woodscrap ephemera. Both natural edge and square edge. Everything priced to sell. All from the sustainably sourced, locally processed trees that we specialize in—black walnut, black cherry, white oak, red cedar, white elm, and others." The event will take place on April 28-29 and May 18-19 from 10 am to 6pm. For more information, visit
http://www.wickham.com/slabsale
.
MUSIC
Jeffrey Lewis & Los Bolts Rock Colony in Woodstock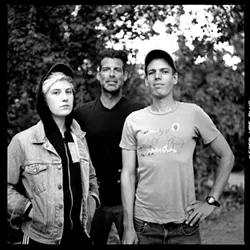 Jeffrey Lewis & Los Bolts
It's been a minute or two since quirky New York folk-punk troubadour Jeffrey Lewis has played in our region. But on April 28 at 7pm he's back, this time with his new band, Jeffrey Lewis & Los Bolts at Colony in Woodstock. In addition to his releases scattered across other labels, Lewis has recorded seven albums for the famed Rough Trade label and performed with Mountain Goats, Daniel Johnston, Stephen Malkmus & the Jicks, the Fall, Pulp, Roky Erickson, the Vaselines, and others. His music has been described as "a crazy, original mix of scuzzy urban indie-rock, literate lyrics, and comic book punk, like a 21st-century mash-up of Sonic Youth, Pete Seeger, and R. Crumb." Paul McMahon will open the evening. Tickets are $8 in advance and $10 day of show. For more information, visit
https://www.colonywoodstock.com/
.
Volume Reading Series Returns to Hudson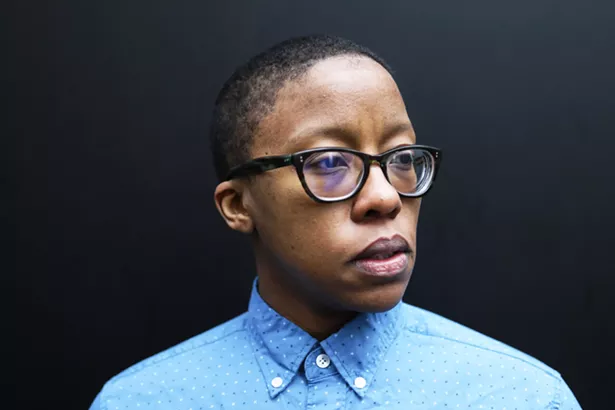 Ladan Osman
Donika Kelly
Hosted by Hallie Goodman and Dani Grammersdorf French, the monthly Volume Reading Series happens at 7pm on second Saturdays at Spotty Dog Books & Ale in Hudson. Always free, this hip, happening, handpicked hang features three to four exceptional prose writers and/or poets reading and signing their books followed by a DJ set from a guest programmer. The next installment is May 11 and will feature readings by Jo Ann Beard (recently included in
The O. Henry Prize Storie
s anthology), T. Kira Madden's (
Long Live The Tribe Of Fatherless Girls
), and Donika Kelly (
Bestiary
). Renowned author Melissa Febos promises to DJ "a set of '90s lez jams to warm you up for a long night of emotional processing." For more information, visit
https://www.thespottydog.com
/.