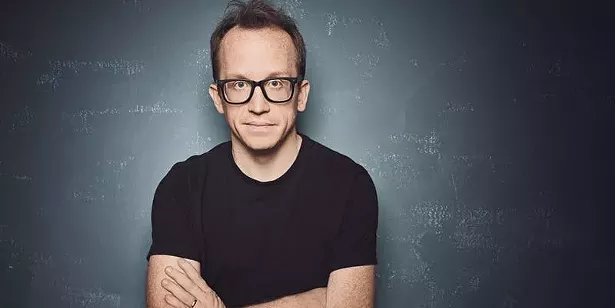 Laughs, libations, and live music, what else do you need? How about some garlic on that? All of that's here in this week's grab bag of September's Hudson Valley goodness.
COMEDY
Chris Gethard in Woodstock
A veteran of New York's celebrated Upright Citizens Brigade Theatre troupe, Chris Gethard is the force behind cable TV's uproarious "Chris Gethard Show" and the popular podcast "Beautiful Stories from Anonymous People." The comedian comes to Colony in Woodstock for a two-night stand of standup on September 27 and 28, with a "Beautiful Stories from Anonymous People" live taping on the latter date. Tickets are $18-$22 each night or $32 for both nights. https://www.colonywoodstock.com/
FOOD & DRINK
Fall Hard Core Grand Cider and Mead Tasting in Fishkill
The free Fall Hard Core Grand Cider and Mead Tasting on September 28 and 29 features mead from New York State and cider from the Hudson Valley, France, Spain, Germany, Austria, Vermont, California, and elsewhere around the world. Organizers of the Fishkill happening promise over 50 products in cans and bottles to try each day, plus 13 taps of fresh cider. (Attendees must be 21+ to participate with valid ID. No children or pets, please.)
https://www.facebook.com/events/452044958859676/
MUSIC
John deVries and Michael Eck in Tivoli In the 1980s, Poughkeepsie band Agitpop were the Hudson Valley's great indie hopefuls, waxing acclaimed albums for cool labels like Comm3, Twin/Tone, and Rough Trade; appearing on MTV; and even scoring a college radio hit with their snide take on Lipps, Inc.'s disco smash, "Funkytown." On September 27, after a years-long hiatus from performing, the trio's main man, John DeVries, will share the bill with Albany musician (and Chronogram writer) Michael Eck at the new Half Moon Books location in Tivoli. The show is free. https://halfmoonusedbooks.com/
FESTIVALS
Rhinebeck Porchfest Returns Dubbed "a celebration of community through music," the free Rhinebeck Porchfest will mark its third on September 28, bringing with it over 100 musicians to perform on the village's historic porches. The schedule of acts includes locals like Beercaps & Quarters, Molly Jeanne, UGuys, the Strawberry Hill Fiddlers, Steve Mosto & the Chambers of Steam, Zach Martin, and a New Orleans-style parade to the Dutchess County Fairgrounds for a set by Professor Louie & the Crowmatix. Merchandise, food, and beverages will be available for purchase. http://www.rbkporchfest.com/
FOOD & DRINK
Hudson Valley Garlic Festival in Saugerties
A beloved regional institution if ever there was, the Hudson Valley Garlic Festival once again takes over Cantine Field in Saugerties on September 28 and 29 for two days of delicious seasonal—in both senses of the word—fun. The savory event presents dozens of food vendors offering surprising and classic garlic-specialty dishes, as well as farm-raised and artisan garlic products, crafts, chef demonstrations and lectures, live music, children's activities, and more. Admission is $10.
http://hvgf.org/
To find out about more upcoming events in the Hudson Valley, subscribe to our weekly newsletter Eat. Play. Stay.