Looking to build your dream kitchen? Does your home need an appliance upgrade? Maybe it's been years since you indulged in new furniture. Whether you desire to remodel, repair or upgrade your home, you'll find vendors to talk to at the FineHome Source—An Exceptional Home Show that takes place on September 28, from 10-5 pm at the Millbrook Bandshell in Millbrook.
"It's a great place to bring together people we like to work with, so you can go to one place and meet people who design mechanical systems, home elevators, custom furniture, appliances and more," says Jimmy Crisp, founder of the FineHome Source show and owner and principal architect of Crisp Architects in Millbrook.
Photos courtesy of Crisp Architects
Since founding the show 12 years ago, Crisp said the amount of exhibitors and vendors have doubled. "You won't find shammys for your car at this type of home show, but you will find things that go into a fine home," he says. "We have new vendors this year, including one that makes padded fireplace benches and they are sold all over the world. And we have a water garden vendor who can make beautiful koi ponds in your backyard."
Nothing says fine home like an incredible work of art hanging on the wall and The 2019 FineHome Source show will feature a Plein Air Art Event & Auction.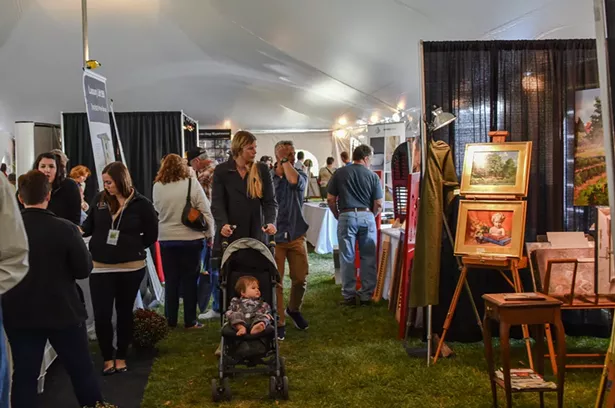 Photos courtesy of Crisp Architects
There will be exhibitions and demonstrations throughout the day and food vendors offering locally made ice cream and wine made by local vineyards. Don't miss the wine and cheese tastings!
The show is free to attend, but a $2 suggested donation will benefit The Millbrook Rotary Shelter Box program. "The Shelter Box comes with a tent, cooking materials and blankets for a family to live in, sometimes for weeks, after a disaster," said Crisp. "The high school group Interact will be there to explain the program."
For more information, visit FineHome Source's website.