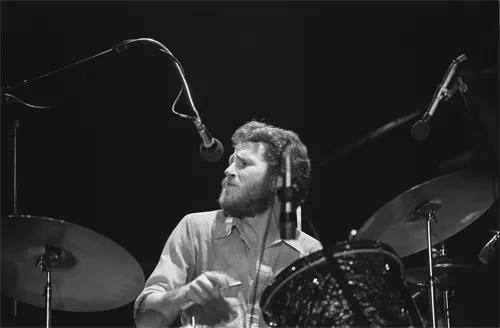 Levon Helm in The Last Waltz
An outdoor movie screening compliments early September area agrarian events.
"Music Week" Film Series at Hasbrouck House | 9/2-9/6
It's "Music Week" of the free Sunset Flix outdoor film series at the
Hasbrouck House
in Stone Ridge. The feature for September 2 is
The Last Waltz
, director Martin Scorsese's classic 1978 concert documentary on local legends The Band. Next up are
Walk the Line
(September 3),
Gimme Shelter
(September 4),
Bohemian Rhapsody
(September 5), and
Hustle & Flow
(September 6). All films start at 7:30pm. Social distancing and masks are required at all times unless eating or drinking. Patio seating is first-come, first-served. No admission; no reservations are necessary. Pets and children under 12 are welcome but must be accompanied by an adult. Films are rain or shine under the big tent. Thunderstorm cancellations will be made via Instagram stories.
Woodstock Farm Festival Brings Fresh Harvest | 9/2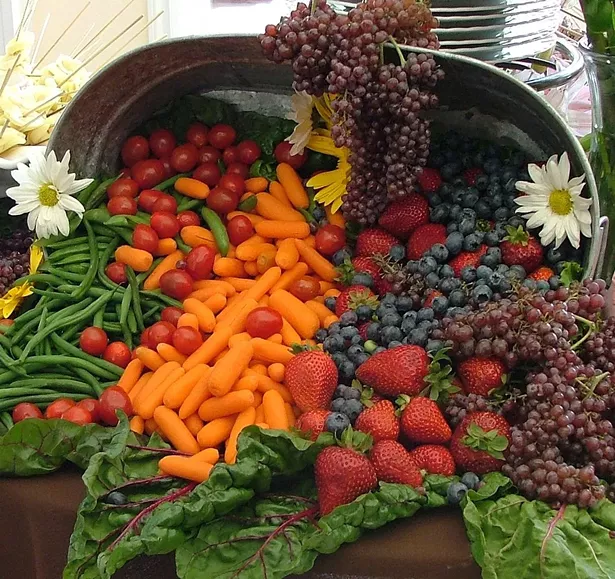 While many activities are limited by pandemic protocols, shopping in the open air for fresh local produce and other local products at area famers' markets is safe and easy. One such event to put on your list is the
Woodstock Farm Festival
, which happens from 3pm to 7pm on September 2 and subsequent Wednesdays into the fall. The market takes place in the municipal parking lot behind the Colony nightclub and restaurant in Woodstock, and admission is free.
Schaghticoke Fair Hosts Livestock Shows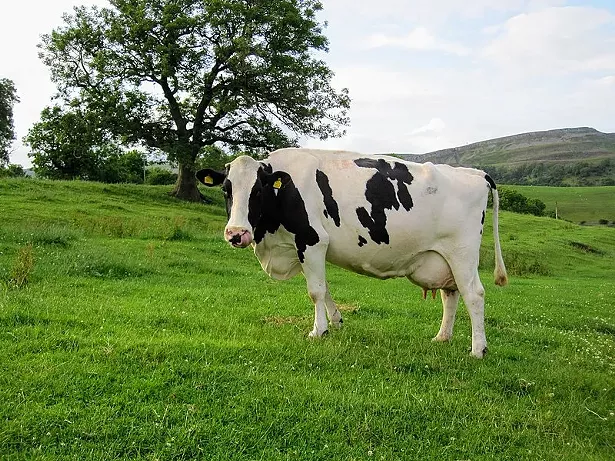 While Rensselaer County's beloved
Schaghticoke Fair
has been forced to cancel this year due to the COVID-19 crisis, in lieu of the festival its organizers are pleased to present scaled-down, socially distanced blue-ribbon livestock shows for the 2020 Labor Day weekend. Cattle shows will be held on September 2 and 3; various breeds of goats will be shown on September 4; and September 7, 5, 6, and 7 are open to horses and ponies. See website for ticket and schedule info and other details for this reliably family-friendly in Schaghticoke. Attendees must wear masks, in compliance with safety guidelines.
Slam Allen Returns to Marlboro | 9/4
One of the Hudson Valley's favorite bluesmen, the inimitable Slam Allen, makes his way back to the welcoming wings of
the Falcon
on September 4 at 7:30pm for the Marlboro eatery's ongoing outdoor Music While You Dine series. "I can sing the saddest song and make people feel good while I'm doing it," Allen told me when I interviewed him for
Chronogram
in 2019. "I'm about positive love energy, and I manifest that energy when I'm playing music." Indeed. And we can all certainly use some of that energy right about now. Attendees must purchase a meal and wear a mask while seated. Performer donation requested.
"American Son" | September 4, 6, 12, 18, 20, 26
The Center for Performing Arts at Rhinebeck's
recently erected outdoor stage has become quite a hit with local theater lovers. Written by Christopher Demos-Brown and set in a police station, the 2016 original play "American Son" addresses the intertwined issues of systemic racism and police brutality as it chronicles a mixed-race couple's efforts to find their son after a traffic incident. Audience members should arrive with masks and bring a blanket or lawn chairs. There will be no refreshments available to purchase, but patrons should feel encouraged to bring their own. (The musical "Songs for a New World" runs September 5, 11, 13, 19, 25, and 27.) 7pm. $20. Rhinebeck.
Spencertown Academy Festival of Books | 9/4-10/12

Over the past 15 years, Spencertown Academy Art Center's increasingly renowned Festival of Books has brought distinguished authors and filmmakers to speak upstate New York, along with kids' programming and the immensely popular book sale. In light of COVID, this year all the festivities will take place via Zoom. Read our full feature on this
virtual festival
.
"The Earl Show" at Time and Space Limited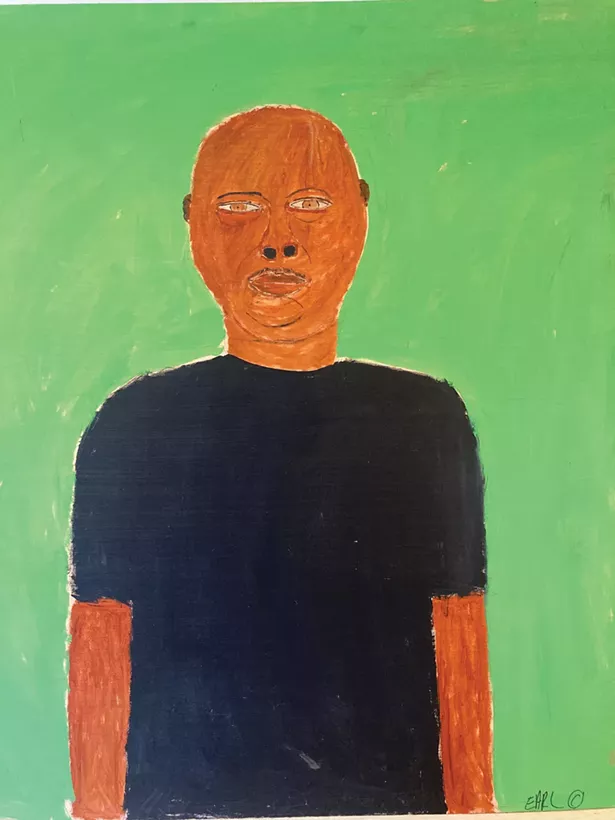 This posthumous retrospective of Earl Swanigan's work will inaugurate the
cafe-cum-gallery at TSL
in Hudson a year and a half after the artist's death. Swanigan's colorful, figurative outsider art is a beloved and common sight in Hudson shop windows and has been collected by art enthusiasts around the world. This show brings together paintings, window signs, furniture, and other work along with personal stories of Swanigan's interesting, idiosyncratic, and controversial life in the stripped-down and reimagined former cafe at TSL. Advance registration for tours required. September 5–October 4.
Farm-to-Treble Festival in Stone Ridge | 9/5-9/6

On September 5 and 6 from 4pm to 10pm,
Stone Ridge Orchard
host the Farm-to-Treble celebration featuring local food (barbeque is the main culinary focus), craft cider and beer, and live blues music. The orchard has been a functioning farm for nearly 200 years and has more than enough acres for festivalgoers to wander and spread out as they wander the fields while enjoying local bands and delicious food. For the event, the site's main viewing area has been sectioned off into 10-foot, socially distanced audience pods. Admission includes farm access, access to the Farmers & Chefs food truck for barbecue fare, and the Stone Ridge Tasting Room for cider, beer, and cocktails. Tickets are $5 (kids 10 and under are free).
Art Studio Views | 9/5-9/6

The 13th annual
Art Studio Views Tour
brings art aficionados into the private studios of 27 artists in Germantown, Tivoli, Red Hook, Rhinebeck, and Hyde Park on a free, self-guided tour over Labor Day Weekend. Artists include printmaker Melissa Katzman Braggins, photographer Dan Goldman, painter Tarryl Gabel, and many others, practicing a diversity of disciplines from ceramics to glass blowing. The artists will also have work in the "Sampler Exhibit," hosted at the Harvest Gallery at Grieg Farm throughout the weekend. Tours 11am to 5pm each day. Brochures are available on the ASV website. Current health protocols will be followed at all studios, and visitors must adhere to wearing masks and social distancing requirements.