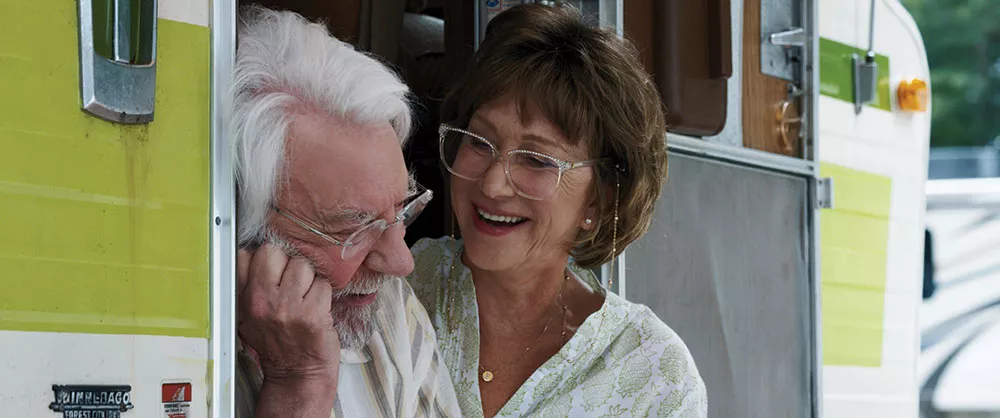 Donald Sutherland and Helen Mirren in The Leisure Seeker.
Hosted by the Chatham Film Club and the Crandell Theater, FilmColumbia offers film buffs an exciting week of film screenings and meet-the-filmmaker events in Chatham's charming downtown. In their 18-year history, FilmColumbia has screened many award-winning films (including Crouching Tiger, Hidden Dragon and Brokeback Mountain) while still remaining one of the East Coast's greatest film industry secrets.

Beginning on October 22 through the 29, this year's selections will introduce audiences to an outstanding group of new films before they are released to the general public. This year's screenings will include Suburbicon, a George Clooney-directed comic film noir from a Coen brothers script; Boston, a documentary about the 2013 Boston Marathon Bombings narrated by Matt Damon; and The Leisure Seeker, a bittersweet romance with Helen Mirren and Donald Sutherland.