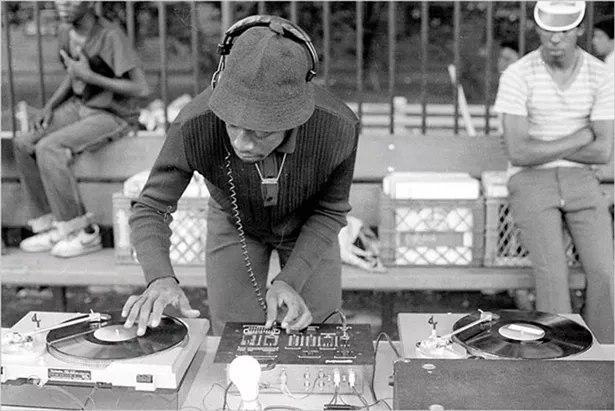 From Mambo to Hip-Hop Benefit Screening
The horrors that have beset Puerto Rico over the last year in the wake of hurricane Maria and the current administration's underwhelming response to the aftermath are nothing short of mind-boggling. To raise awareness of the crisis and generate much-needed assistance funds for the victims of the disaster, Kingston's historic Old Dutch Church is holding a benefit event highlighted by a screening of the 2006 documentary From Mambo to Hip-Hop: A South Bronx Tale on August 4 at 2pm.
Produced by Henry Chalfant, From Mambo to Hip-Hop chronicles the creation of the New York salsa sound and features the music and performances of such icons as Angel Rodríguez, Benny Bonilla, Bobby Sanabria, Bom 5, Carlos "Charlie Chase" Mandes, Clemente "Kid Freeze" Moreno, Curtis "Caz" Brown, David Gonzalez, Eddie Palmieri, Emma Rodríguez, Ray Barretto, Willie Colón, and many others. Money raised from the screening will go to the UNIDOS Disaster Relief and Recovery program to support Puerto Rico.
From Mambo to Hip-Hop will be screened at Old Dutch Church in Kingston, followed by a post-film DJ set with Manuel Blas on August 4 at 2pm. Suggested donations are $5, $10, or $20. (845) 344-7309.