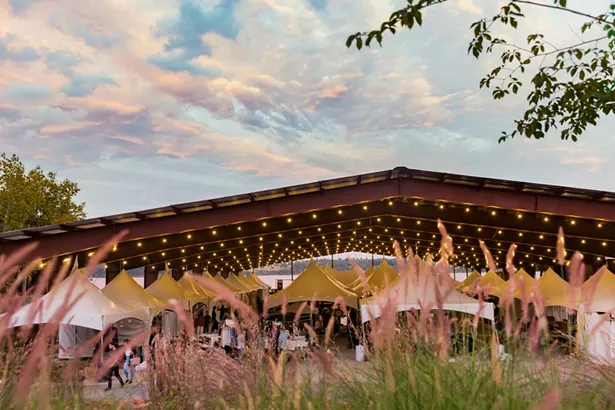 On October 5-7,
Field + Supply
, a modern maker's design fair, will return to the Hudson Valley for its fifth year; its second at
The Hutton Brickyards
, in Kingston, NY, located directly on the banks of the Hudson River. Featuring a curated selection of artisans, Field + Supply will highlight hand-crafted goods, old and new, from a variety of studios and workshops. For a list of exhibitors, visit Field + Supply.
In addition to the stylish, high-end designs and crafts, a tent dedicated to antiques dealers will make its debut, as well as an area just for children to make their own crafts. Organized by online destination for antiques Decaso and Kid Made Modern, these new additions were requested by guests over the years and will help make the visit to the fair more fun for everyone who visits- whether you are a collector or a kid.
Founder Brad Ford comments, "Field + Supply is a modern, design focused version of the arts and craft fairs I loved as a kid growing up in the South- a weekend in the scenic Hudson Valley meant to relax, shop with local artisans, and enjoy delicious food with friends and family...Field + Supply is a celebration of community with well-designed products and the craftspeople behind them."
Local bookstore, Rough Draft is hosting, three books signings- William Abramowicz's latest, American Originals, Remodelista's last three books, and David Sokol's recent book, Hudson Modern. The year's fair will kick-off with a preview cocktail party, private dinners, and live music, all capped by a celebration Saturday evening to toast this year's makers.
The reimagined Hutton Brickyards, with its bucolic grounds, industrial infrastructure has undergone some transformation over this year. The grounds are breathtakingly beautiful and the amenities have been renovated and expanded.
Field + Supply at Hutton Brickyards
200 North Street, Kingston, NY 12401
Fri, 10/5: 2-6pm
Sat, 10/6: 11am-6pm
Sun, 10/7: 11am-5pm