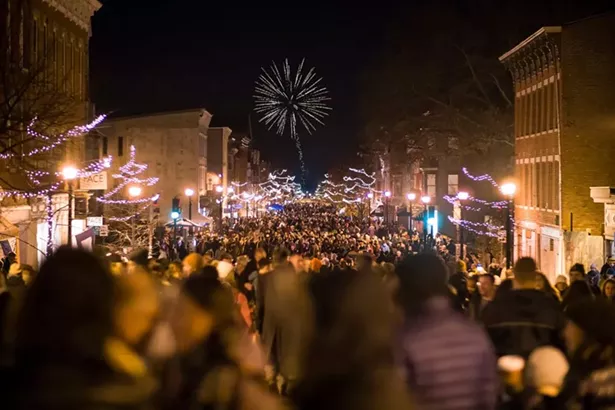 Thanksgiving is upon us. That means the holiday shopping season has been hammering us for a month, so far. Here's a smattering of upcoming, holiday-themed Hudson Valley events, along with a couple of musical chestnuts, to gobble up.
FESTIVALS
Winter Walk in Hudson
On the first Saturday of each December since 1997, Winter Walk has drawn thousands of jubilant, strolling visitors and families to Warren Street in Hudson. On December 7 from 5 to 8pm, the free event will once again light up the town with a holiday parade, festive store-window displays, street performers, roaming carolers, a fireworks display, and, of course, a visit from Mr. and Mrs. Santa Claus. https://hudsonhall.org/winter-walk-2/
MUSIC
Tracy Grammer in Phoenicia Folksinger Tracy Grammer counts among her fans none other than Joan Baez, who called her "a brilliant artist and unique individual" with a voice that's "distinctive, as is her mastery over the instruments she plays." On November 30 at 7:30pm, Grammer will make her long-awaited return to Phoenicia, where she'll once again perform as part of the Flying Cat Music series at the United Methodist Church. Tickets are $17 in advance or $20 C9ash only) at the door. https://flyingcatmusic.org/all-shows
SHOPPING
Holiday Market at Bethel Woods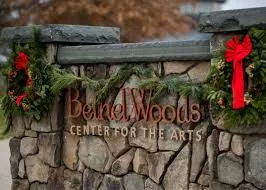 Bethel Woods Center for the Arts (the site of the 1969 Woodstock Festival) will hold its 10th annual Holiday Market on December 7 and 8 (11am-4pm both days). The market's warm and festive atmosphere, in the site's Event Gallery and Market Sheds, allows shoppers to peruse a wide selection of unique holiday gifts on offer from merchants, crafters, and artisans. Specialty food vendors will be on location as well. Admission is free.
https://www.bethelwoodscenter.org
/
MUSIC
Sara Hennies in Troy
Sound artist Sara Hennies will perform an evening of solo work for percussion and electronics at the Curtis R. Priem Experimental Media and Performing Arts Center (EMPAC) at Rensselaer Polytechnic Institute on December 4 at 7:30pm. Working with both traditional orchestral percussion instruments and found objects, Hennies challenges rigid definitions by relating the structure of her work to themes of queer and trans identity, love, and intimacy. The program will feature the pieces "Falsetto" and "Fleas." Tickets are $20 ($6 for EMPAC students).
https://empac.rpi.edu/
FAMILY FUN
Polar Express from Kingston
Chris Van Allsburg's children's book
The Polar Express
and the film it inspired are both holiday classics. On Fridays, Saturdays, and Sundays (with some midweek days in between) through December 28, the Catskill Mountain Railroad recreates the famous fable for fun-loving families and kids of all ages. Passengers will be treated to hot chocolate and cookies as they read along with the story and take a magical trip to "the North Pole" via vintage railroad car. The train leaves from and returns to the Catskill Mountain Railroad's station at Kingston Plaza. Peak-hour tickets are $50 for adults and $40 for children; off-peak tickets are $41 and $32. For a full schedule of rides and times, visit
https://catskillmountainrailroad.com/
.
To find out about more upcoming events in the Hudson Valley, subscribe to our weekly newsletter Eat. Play. Stay.