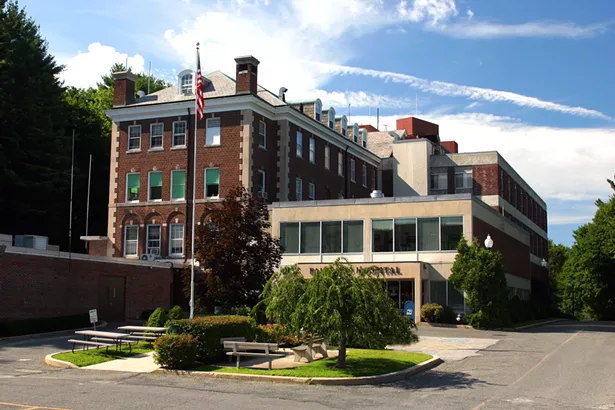 Photos by Steve Donaldson
Fairview Hospital has been caring for the southern Berkshire, tri-state community since 1913, when it was established. The hospital got its name from its location "on The Hill" overlooking Great Barrington.
<!—————StartFragment—————>
For more than a century, Fairview Hospital has been a safety net for the Great Barrington community, who appreciate the facility's small-town feel combined with its regionwide network of care.
A 25-bed critical access hospital, Fairview offers inpatient medical services, general surgery, orthopedics, and maternity services with 24-hour emergency and hospitalist coverage. Fairview also provides a full range of ambulatory surgical services including general surgery, gynecology, orthopedics, urology, plastic surgery, ophthalmology and gastroenterology.
Photos by Steve Donaldson
Fairview Hospital offers the strength of the Berkshire Health Systems with the feel of a friendly community hospital, where caregivers work closely to provide high quality, compassionate, patient-centered care.
The facility is not just for acute care—it also offers outpatient ancillary diagnostic and therapeutic services; wound care and hyperbaric oxygen therapy; cardiopulmonary rehabilitation; and physical and occupational therapy services. In addition, Fairview's primary-care-affiliated practices and clinics support the health and well-being of residents.
If more care is needed, Fairview can help navigate further support through its affiliation with the Berkshire Health Systems.
Photos by Steve Donaldson
As a federally-designated Critical Access Hospital, Fairview Hospital offers short-term subacute care in its Swing Program. The program is offered by a multidisciplinary team of doctors, nurses, and a wide variety of specialists in an individualized program of care. Recently, specialized transition care programs have been added for patients with heart failure and COPD.
Partnering with local organizations, Fairview Hospital provides a spectrum of health and education services along with other forms of community outreach, including crucial vaccine clinics.
Photos by Steve Donaldson
Fairview staff are known for the exceptional care they provide, which has resulted in numerous awards such as the Healthgrades Outstanding Patient Satisfaction Award and Press Ganey Guardian of Excellence Award.
Fairview Hospital has received national recognition for high patient satisfaction. In fact, Healthgrades has awarded Fairview Hospital every year over the past 13 years for its Outstanding Patient Experience.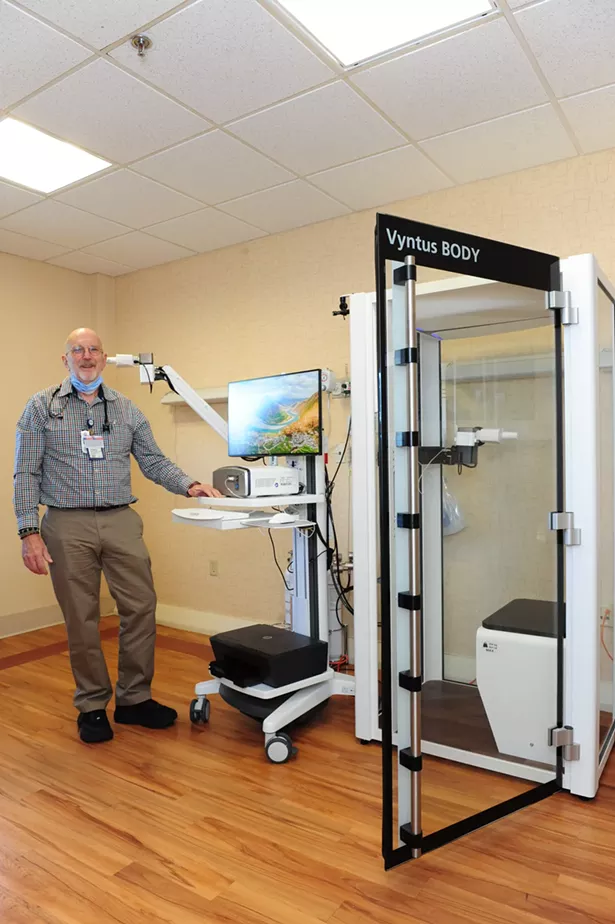 Photos by Steve Donaldson
Recently, Fairview received a new Vyntus 1 Pulmonary Function Testing System, thanks to community loyalty and support for The Fairview Fund. This new technology is used to help patients who struggle with COPD and other respiratory issues.
Especially in Covid-threatening times, it's comforting to know that health assistance is right around the corner. And at Fairview Hospital, that means nationally recognized care, close to home.
<!—————EndFragment—————>