When we call a particular city to mind, we imagine its physical traits—the Federalist facades of Warren Street in Hudson, the grand Victorians perched above the river in Newburgh, the indelible Manhattan skyline—all imbued with a certain intangible essence that is the vibe of the place. But this conflation of spirit and brick-and-mortar infrastructure obfuscates the actual lifeblood of cities—the inhabitants who walk the streets and run the shops, that protest the government and run for office.
As Kingston rises from the ashes of post-industrial decline, it has a rare opportunity to redefine itself, and residents are fighting hard to mold a progressive identity for the future. A future that is inclusive of people of color and the LGBTQ community, that preserves our natural assets, celebrates art, and nurtures our cultural diversity.
I asked several community leaders to tap someone less visible who is advocating for change, organizing events, educating the community, and rallying against injustice for a brighter, more equitable future. Hudson-based portrait photographer David McIntyre captured the faces of 11 of these changemakers, but there are countless others not pictured who deserve recognition.
"I spent two days meeting with a number of Kingston's 'better angels,'" McIntyre says of the experience. "I was inspired by these smart, dedicated, and selfless people who, without exception, radiated the kind of joy one only gets from giving."
—Marie Doyon
"Kingston is experiencing rapid change right now, so I see that it could head in several different directions. What I would like to see in five years is a truly diverse and inclusive community, where currently underrepresented communities occupy positions of power throughout the power structure, and where there are no more negative aspects of gentrification."
Mariel Fiori, La Voz; Radio Kingston
"A lot of people misconstrue healthcare in America. We fight over who has it and why. We don't think about how very, very small changes could affect thousands of people. A lot of people thought the ACA was going to render O+ unnecessary, but it still left thousands of people under- and sometimes uninsured. We do work year-round to make sure people know they have options."
Molly Sterrs O+; Kingston Library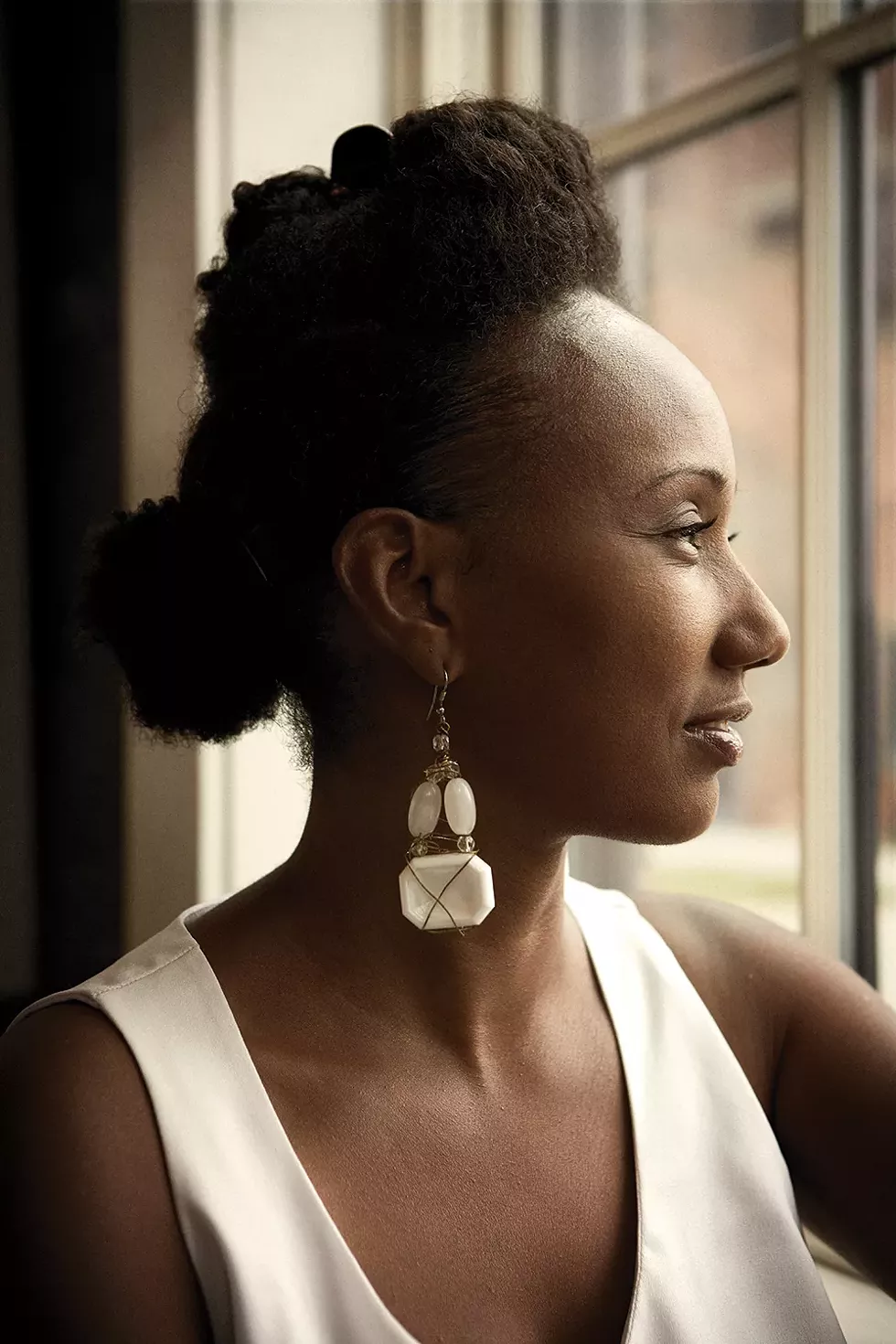 "Everyone loves it here because we have a diverse population with an atmosphere that resembles Southern hospitality. But we need to honor and nurture that and figure out how to use our attributes to thrive and continue being forerunners of progress, and not allow in projects that seek to destroy or deplete our natural resources and change our landscape far beyond what makes Kingston such an attractive city in the first place. The money is not that important of an exchange for something so precious."
Shaniqua Bowden MyKingstonKids; Nubian Cafe; Radio Kingston; Kingston Land Trust; Black History Month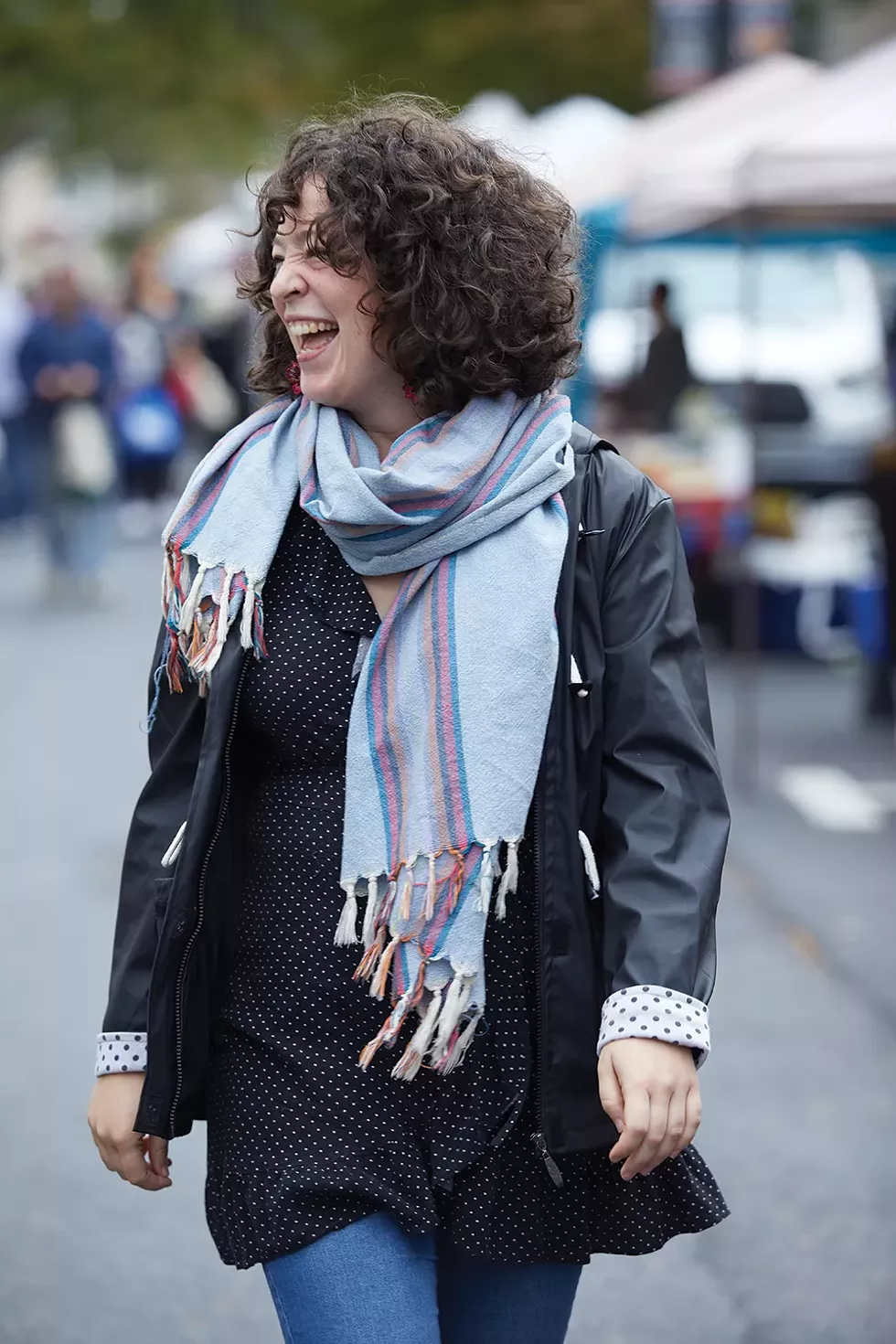 "In a broad sense, food is the foundation of life— good food builds community, improves health and wellbeing, and is fun to eat! As a cooperatively owned community grocery store, the Kingston Food Co-op will be a place to buy food that is of the people, by the people, and for the people. We will be an important link in the local food system, offering a central place to buy affordable food that has been grown and made in our region while keeping profits circulating in our own community, rather than in corporate hands."
Katy Kondrat Kingston Farmers' Market; Kingston Food Co-Op
"I have wanted to start a city-wide tenants union for over 10 years. Growing up in Kingston, there was a clear disparity between renters, landlords, and homeowners. Renters tended to be low-income and people of color. Citizen Action and the Kingston Tenants Union's work matters because they give voice to communities that are often disenfranchised. Grassroots organizing shows people they have more power than they think."
Rashida Tyler Kingston Tenants Union; Citizen Action: Hudson Valley
"We use the farm as the context for learning and supporting all the people who come into contact with our work. We've seen kids who claim to hate vegetables completely change their ideas after spending time with their hands in the soil and being a trusted component of our work on the farm. The most important lesson we can learn about farms and food and eating is that food is medicine for the mind, body, and spirit."
Susan Hereth YMCA Farm Project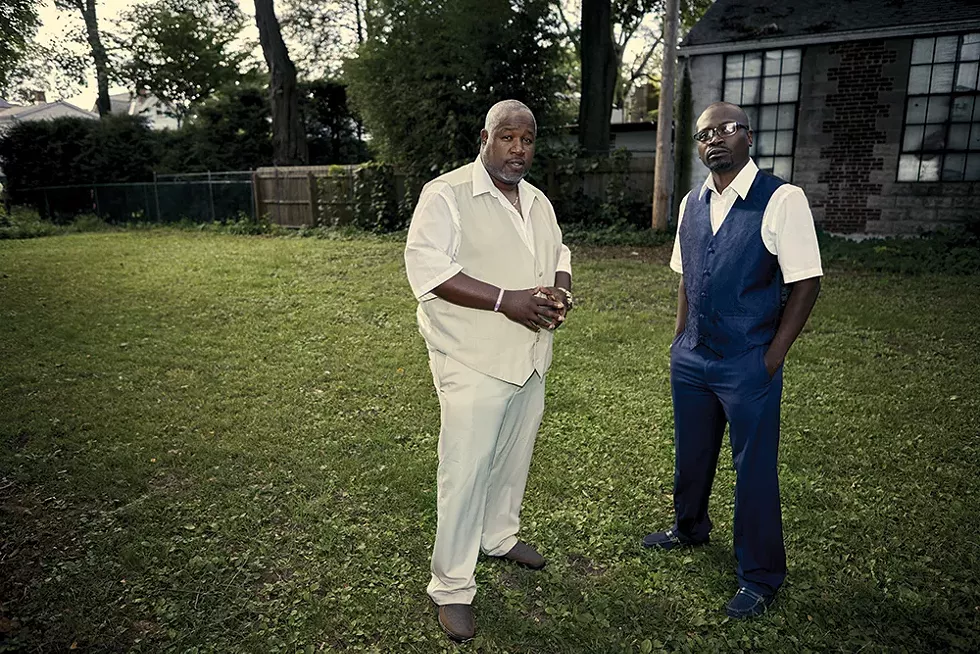 "In five years, I hope to see that the Pine Street African Burial Ground is a well-kept, well-known location in the Ulster County for tourism, and a museum and community education center that people can visit from all over the world."
"Working with my wife Shaniqua [see page 63] is an honor and a necessity. I don't make a move without her and vice versa. She's my ultimate support system and lifelong team member. Having this bond keeps us grounded, active, and constantly improving ourselves so that we can share and participate to inspire and improve the lives of others in Kingston and the world."
Frank Waters (right) MyKingstonKids; Harambee
I really like to make sure that I'm supporting local businesses run by POC (people of color). I love going to Ruby Mae's, which is right downtown. It's good old-fashioned soul food. I walk in and feel like I'm back in the kitchen with my mom and grandma. For drinks, you'll usually find me at the Beverly on Foxhall Ave. Every Thursday is Pansy Club, which is a night for LGBTQ+ folks to drink and talk and to just feel safe being around our very own.
"Art has the power to move audiences in ways that movement messaging can't—through new narratives that relate to and transform their own experiences. Working with various Latinx artists to create awareness of social issues, the LatinX Project invests in creative work that highlights the complexity, nuance, and beauty of communities who are often rendered criminal or invisible."
"I have always thought I have grit and persistence. From our students in the New Start for Women program, I have learned the true definition of these terms. Even though they face numerous barriers on a daily, ongoing basis, they persist. They are incredibly determined to succeed and so grateful for what they have. These women are my heroes.
Mindy Kole (left) SUNY Ulster; New Start for Women
"The affordable housing crisis exacerbates every other challenge Kingston is facing, especially mental health and substance abuse. There are women in our program who receive a housing subsidy that is still $400-$500 short per month of what they need to find an apartment, and it's getting worse all the time."
Jordan Scruggs (center) New Start for Women
"One of the challenges that we face as the program is that the cohort sometimes struggles with the stress of trauma, being a single mother, and the current struggles they are facing. Nonetheless, the women take strength in wanting to become successful, and every day they come in ready to learn something new and to continue pushing themselves."