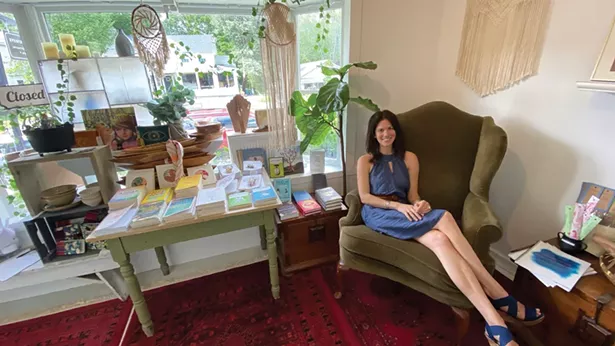 Everyday Magic owner Lizzie Rose Reiss.
Everyday Magic owner Lizzie Rose Reiss first visited Woodstock on the advice of a friend in March 2019. The town felt so right that she pulled up stakes in LA and moved there just three months later. It was homey, much like New Hope, Pennsylvania, where Reiss grew up. "Artsy, bohemian, and small," she says. "I had a strong feeling about Woodstock and all the signs confirmed it."
At Everyday Magic Intentional Goods and Healing, the shop she opened in November 2020, following your intuition is all part of the experience. "Everything in here is created to support your happiness, health, and wellbeing," Reiss says. "And you don't have to be super esoteric to find something useful and lovely. People on all levels will find what they need to help them on their journeys. It's kind of like Ollivanders, the wand shop in Harry Potter."
At Ollivanders, the wand chooses the wizard best matched to its magical essence. When you venture into Everyday Magic, some of the items that might choose you include heady oils, lotions, and potions, protective pendants, inspiring artwork, T-shirts celebrating good vibes and kindness, soaps and salves, candles, teas, and many intriguing books. Much of the inventory is locally crafted.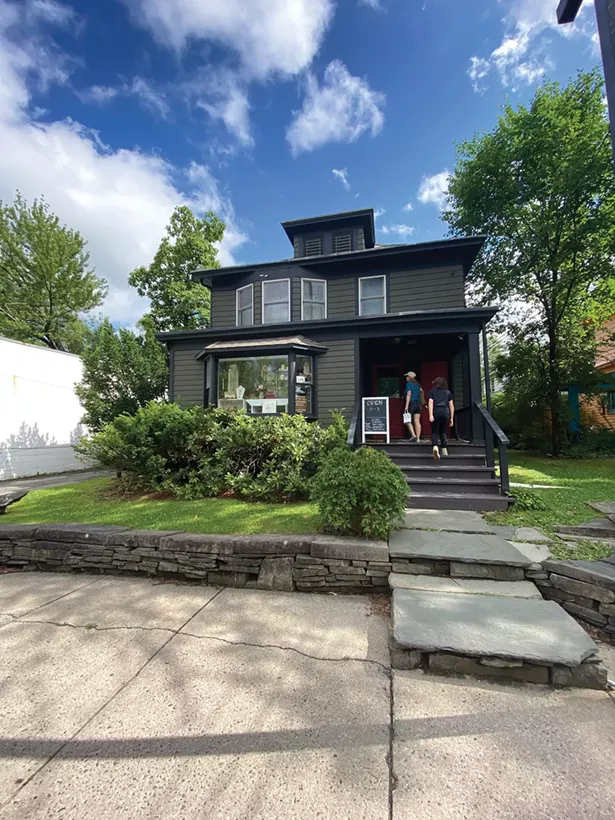 Everyday Magic Intentional Goods & Healing on Tinker Street in Woodstock
This April, Reiss moved the shop to a central location on Tinker Street with space to build out a treatment room and expand the menu of healing modalities—Reiki, energy healing, flower essence therapy, and more—she's been practicing for the past decade. "Like so many of us, I found myself up against something in my own life that needed healing," Reiss says. "I found a path that was effective and helpful, then I found out how to share it with everyone else."
Along with her one-on-one healing sessions, which can be booked in-person or remotely, this fall she'll be co-teaching a course with fellow Woodstock healer CC Treadway through LightSchool Arts, a mystery school founded by Treadway devoted to teaching contemporary uses for ancient mysteries, earth magic, and energetic sciences. "The Great Song" is a nine-month celebration of music, mystery, and nature designed to help sound healers, musicians, singers, DJs, and anyone else who has dreamed about developing a body of musical work free their creative voice.
To learn more about Reiss's teaching and healing work you can visit the online store—or just stop into the shop at 69 Tinker Street in Woodstock and see where your intuition leads you.