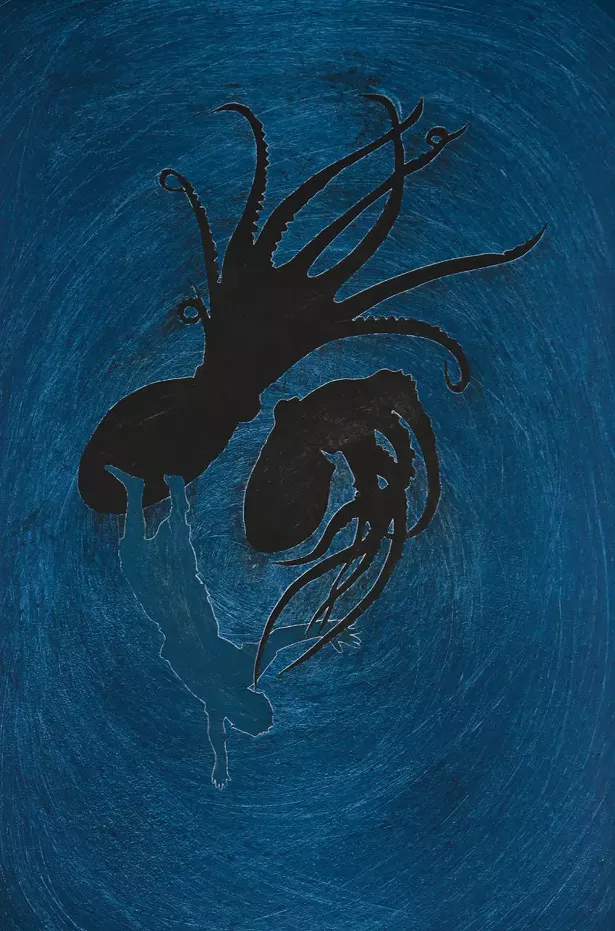 Encircled by Susan Stokes
Visual art, a prize-winning author, performance, and live music. Your week of wonderful Hudson Valley activities is here.
ART
Monotypes Exhibit in Rosendale "Beyond the Shore: What Lies Beneath" is an exhibit of monotypes by Suzanne Stokes on view through February 28 at the Women's Studio Workshop in Rosendale. The series, according to a press release, "explores water as substance, metaphoric allusion, and forms a collective narrative that addresses mankind's complicated relationship to this essential natural resource. Through the divergent lenses of micro and macro perspectives, [Stokes] examines the nature of existence and its relationship to water on physical and metaphysical planes." https://wsworkshop.org/
READINGS
Clare Beams at Bard College
Clare Beams, Bard Fiction Prize winner and writer in residence at Bard College, will read from recent work on February 24 at 7pm in the Reem-Kayden Center's László Z. Bitó '60 Auditorium in Annandale-on-Hudson. Beams is the author of
We Show What We Have Learned
, which was a Kirkus Best Debut of 2016, and
The Illness Collection
, which is out this month. This event is free and open to the public.
https://www.bard.edu/
PERFORMANCE
Cave Dogs in New Paltz The celebrated performance troupe Cave Dogs brings together visual artists, storytellers, and musicians to create an interdisciplinary, multi-sensory experience using large-scale shadow projections made from props, puppets, and the human body. "Liquid States," the group's new show, will be presented by Unison Arts on February 22 at 7pm in the McKenna Theatre on the SUNY New Paltz campus. Tickets are $15 ($12 for members and seniors; $6 for students). https://www.unisonarts.org/
MUSIC
Jesse Lege & Bayou Brew in Rosendale Jesse Lege & Bayou Brew are recurring Rosendale Cafe favorites, and on February 21 at 8pm they'll make their way back again to bring their red-hot Cajun music to the popular vegetarian/vegan eatery. Raised in southwest Louisiana, singer and accordionist Jesse Lege grew up performing in local dancehalls and is deeply steeped in the region's torrid traditional French Cajun repertoire. Tickets are $15. http://www.rosendalecafe.com/
To find out about more upcoming events in the Hudson Valley, subscribe to our weekly newsletter Eat. Play. Stay.