Do you consider yourself a Whisky lover? You've never tasted any whisky quite like this, because there hasn't been one quite like this in a while. Come out to Coppersea Distilling on Springtown Road in New Paltz on Saturday, July 27, to try their latest unveiling before the rest of the world discovers it.
Coppersea's Bottled-in-Bond Excelsior Straight Bourbon being released on Saturday is a true locavore's delight, made from Hudson Valley grains and aged for four years in New York-crafted barrels fashioned of Adirondack oak.
"From all the grains to the oak for the barrel, Excelsior Straight Bourbon is our most quintessentially New York whisky, and we're excited to have the Bottled-in-Bond edition ready for release," says Coppersea CEO Michael Kinstlick.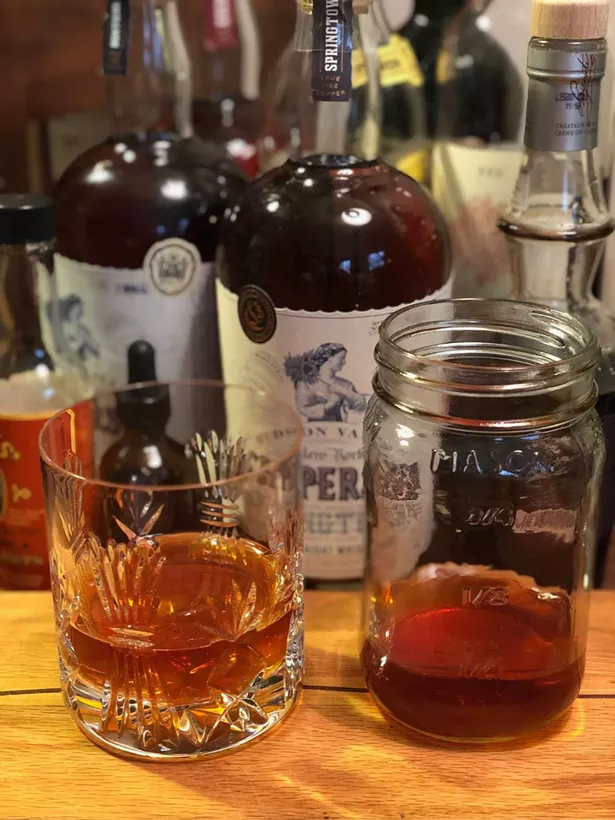 Photos Courtesy of Coppersea Distillery
The bourbon is crafted and distilled using Coppersea's meticulous heritage methods process. Hudson Valley corn, rye and barley are mashed for a full seven days in open-top fermenters, then double distilled in old-school True Fire Copper direct-fired simple alembic stills. Then it's put up in New York-sourced and coopered white oak casks that add a delicate note of cedar to the zest of black pepper and nutmeg and the sweetness of polenta, apricot, vanilla, and almond. The longer mash process and the caramelization in the copper stills create flavor notes and a mouth-feel that will exceed your expectations—rich, warm, and delicious.
Fine bourbon goes well with good music (Joseph Tobin & Friends will be performing on Saturday)—and, of course, a bite to eat. Your hosts are roasting pork in honor of the unveiling and your visit, but not just any pork. They'll be serving pig raised directly on Coppersea farm and fed with the same mash that went into the whiskey you'll be enjoying. Talk about a pairing!
Stop in from 11-7 on Saturday, July 27 and revel in the flavors—and check out Coppersea's website to geek out about their distilling practices and find out about future events.