Tucked between the Fancy Nails salon and Beakes Travel Service on North Street, Middletown, Alexis Veloz is planting a seed. It's an apt comparison; she's able to thrive in the smallest space while also acting as an intermediary for bigger and better things.
"I think there's a lot of room and there's a lot of opportunities around us. It's all about being able to come up with the correct idea and then execute it," the 23-year-old Middletown native said. The past few months have seen Veloz, with the help of her friends and partners, go all out on the construction and launch of her forthcoming coffee, tea, and pastries shop, King's Bake and Brew—located at the front of North King Centre. The shop will serve fresh drinks and food, reflecting the vegetarian diet and holistic lifestyle she's adopted in the past year.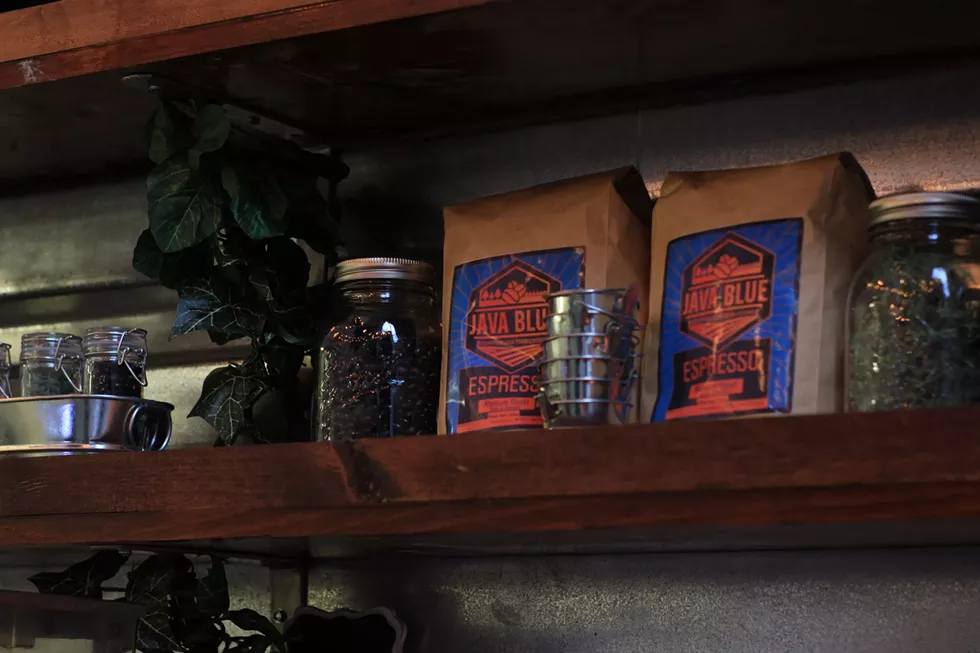 Get past the door of the beige brick exterior of the building and to your right will be the Bake and Brew's fledgling front desk, decked out with floral arrangements and other decor in a compact space inspired by the small, economical businesses found in NYC.
The almost one-hundred-year-old building—which used to be a bank—is now finding new life housing multiple ventures under one roof. To the side of the Bake and Brew is a barbershop, operated by building owner and Veloz's mentor Seneca King, and a quick walk up a couple flights of stairs leads to Element Square—the art gallery and community workspace that helped kickstart Veloz's vision.
"I met Lexi in the art gallery, because we were gonna make this a coffee shop before I moved my operation," King said about their initial meeting earlier this year.
In between maneuvering passed the licensing and paperwork, Veloz and company have been busy promoting the shop on social media. Thanks to a great response from Twitter and Instagram, she's been able to connect with other people of color in the area while also promoting her products.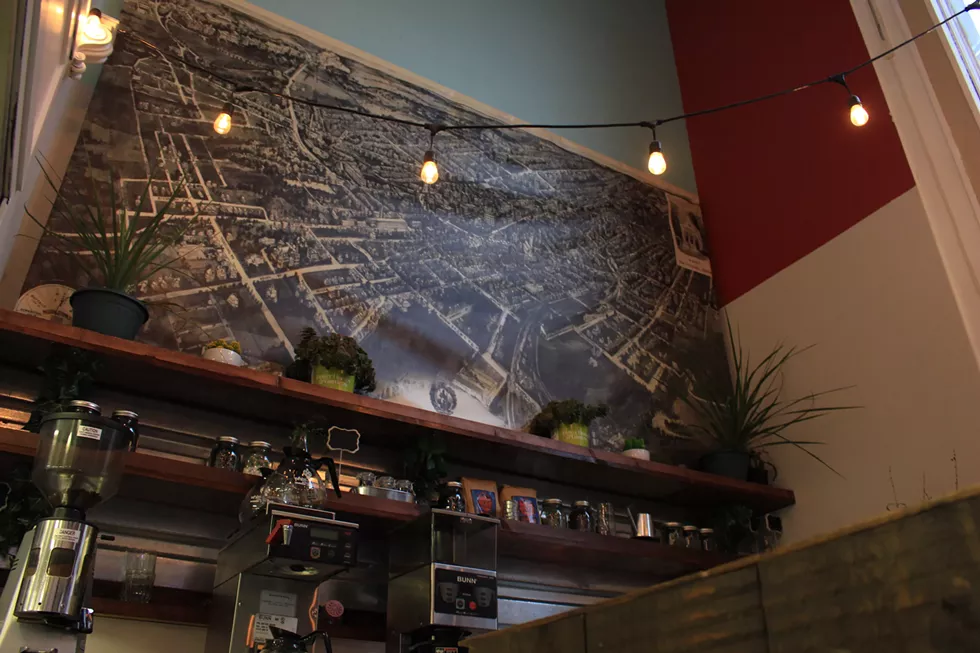 As a person of Dominican and Puerto Rican descent, she says it was eye-opening to realize that it took a few swipes of an app for her to link with others like her in the city of over 28,000, where almost 40 percent are Hispanic. She plans on working with the art gallery to reach out to the younger crowd in the area and teach them the valuable financial and entrepreneurial skills she's picked up along the way.
"You go through high school, you graduate and now you're out in the real world, you go through college," she says. "And I feel like they don't essentially give you all the tools that you need to survive."

For her, the whole affair has always been a platform to inform. The number one priority is "to become the best version of yourself and then help others become the best version of them."

Veloz and her team are making plans for the grand opening in the fall. Once the initial spot takes off, she eventually plans on expanding into a room on the same floor as Element Square to keep up with the increase in business and sponsor events.

For more information on the grand opening of Kings Bake and Brew and their future events, follow them on Instagram @Kingsbakebrew.