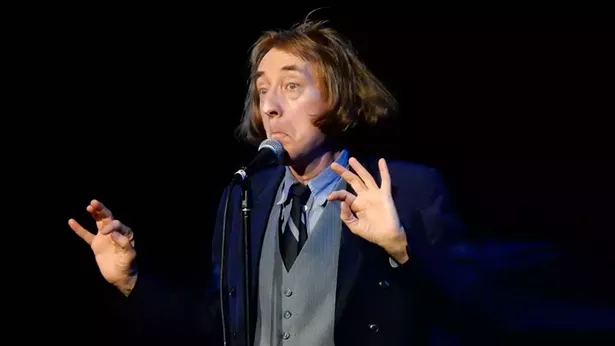 Here's a classic Emo Philips's joke: "When I was a kid, I used to pray every night for a new bicycle. Then I realized that the Lord doesn't work that way, so I stole one and asked Him to forgive me." This type of construction is known as a paraprosdokian: the latter part of a sentence, phrase, or larger discourse is surprising or unexpected in a way that causes the reader or listener to reframe or reinterpret the first part.

This is a classic Emo Phillips inversion, like his on-stage persona—that of the idiot savant with the childlike falsetto who dispenses gnomic nuggets. Philips performance at
The Beverly in Kingston
on October 19 is a rare appearance in the Hudson Valley for this comedy icon. No less a humor personage than Patton Oswalt has remarked on Twitter, "I will never, ever, ever, write funnier, darker, more disturbing, more inappropriate and 100% clean jokes than @EmoPhilips. Good God."
Emo Philips performs at The Beverly on Friday, October 19. Tickets are $20, $25 day of.